Professor Des Higgins wins 2023 EMBL Alumni Award
The winners of the 2023 EMBL Alumni Awards include Des Higgins who has been awarded the Lennart Philipson Award in recognition of his major contributions towards enabling bioinformatics technologies based on multiple sequence alignment.
Des Higgins, who joined the EMBL Data Library in 1990 and then worked as a postdoc and staff scientist at EMBL-EBI from 1994 to 1996, is the primary creator of the Clustal package for multiple sequence alignment, a groundbreaking technology in this area of bioinformatics. After leaving EMBL, Higgins taught Biochemistry at University College Cork in Ireland from 1997 to 2003. He was Professor of Bioinformatics at University College Dublin until his retirement last year.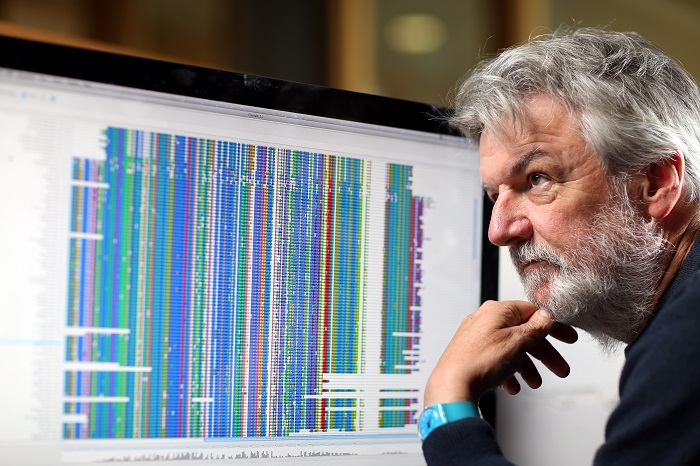 Professor Des Higgins
Clustal was the first software that enabled scientists without any prior bioinformatics knowledge to perform multiple sequence alignment on any computer. The technology was freely shared with the world from day one, and allowed advances in many fields, from evolutionary biology to cancer research and vaccine design. Over the years, Clustal has been updated many times by Higgins and his collaborators and has contributed widely to advancing scientific research.
"I spent 35 years working on sequence alignment methods," Higgins said. "The environment at EMBL gave me the opportunity to develop this work and to collaborate with Toby Gibson and Julie Thompson to make Clustal W and Clustal X. It is over 30 years since I first met Lennart Philipson at EMBL and it is a great honour to receive the award."
The awards will be presented as part of the EMBL World Alumni Day celebrations, which will take place at EMBL Heidelberg on Friday 7 July 2023 (EMBL Lab Day) in hybrid format.