Freshman Programme at UCD
As a Freshman study abroad student, you are given greater flexibility than upperclassmen to enrol in courses across the university (subject to timetabling restrictions). However, you are restricted to Stage one courses.

Entry requirements – To apply, you must have a high school GPA of 3.00. Your high school transcript is required as supporting documentation for the program application.

Housing: Freshman study abroad students are housed on-campus.

Robust academic advising and support is integral to the program.

A range of customized activities and events are co-ordinated for first year international and local students giving you the opportunity to make friends and integrate.
Application Deadlines
Full year or first semester (fall): May 1st
Second semester (spring): October 15th
Module Details
You can find module details on the UCD Current Students website.
Programme Supports
Freshman Study Abroad students receive a very high level of pastoral care, including a dedicated Freshman Programme Manager providing both drop-in and scheduled appointments for student support. During Orientation, incoming Freshman Study Abroad students are also linked with a peer mentor who is a second or third year UCD student. Additional support is provided through a very robust social and cultural schedule, as well as ongoing check-ins and practical support with issue such as immigration.
Credit Transfer
UCD will send an official transcript of exam results to your home institution. Your home institution decides on credits to be awarded for modules pursued at UCD.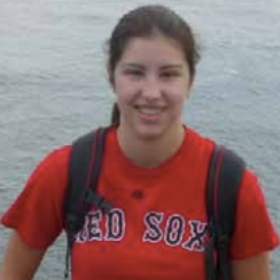 Spending a semester in Ireland was an incredible experience. I had the opportunity to meet new friends and travel around the beautiful country of Ireland. One of the most memorable parts of my adventure was my time spent playing on the UCD Division 5 basketball team. As a member of the club, I had a lot of fun and formed a great bond with my teammates. My time on the basketball team allowed me to truly feel like a part of the community at UCD.
Paige Mercaldi, U.S.A, Freshman Student