UCD and Chang'an University (Xi'an, China) launch dual award BE in Civil Engineering Infrastructure degree programme
Monday, 14 January, 2019
This semester saw the UCD School of Civil Engineering and The School of Highways at Chang'an University (CHD) in Xi'an, China launch their new dual degree programme, a BE in Civil Engineering Infrastructure. This four year programme, initiated and led by Associate Professor Paul Fanning (UCD School of Civil Engineering & UCD Deputy Vice President for Global Engagement), brings the best of Irish education to China and also high achieving Chinese students to UCD.
The programme was formally opened on 17 Oct. 2018 when Associate Professor Paul Fanning, Associate Professor Shane Donohue, Assistant Professor Daniel McCrum and Ms Beini Chen visited Chang'an University.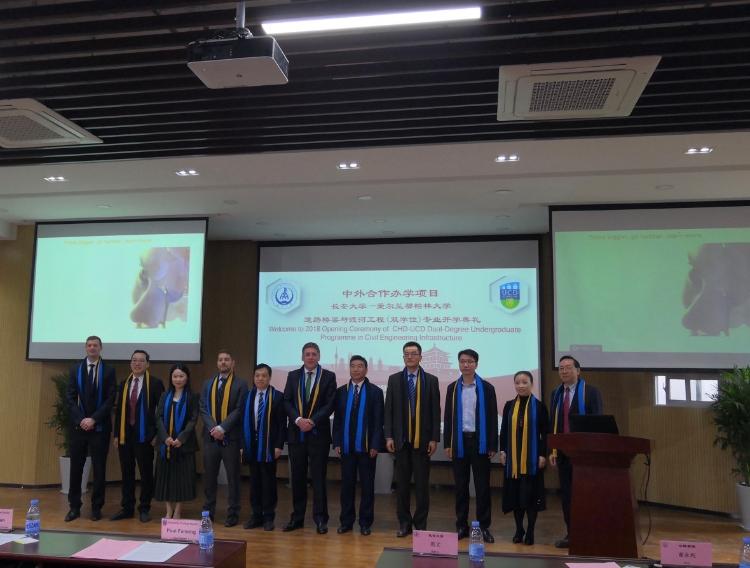 The visit commenced with an address by Associate Professor Fanning and the traditional UCD Scarving Ceremony. His introduction to UCD, our core values, and the opportunities that UCD will afford them was enthusiastically received by the 117 students commencing their studies.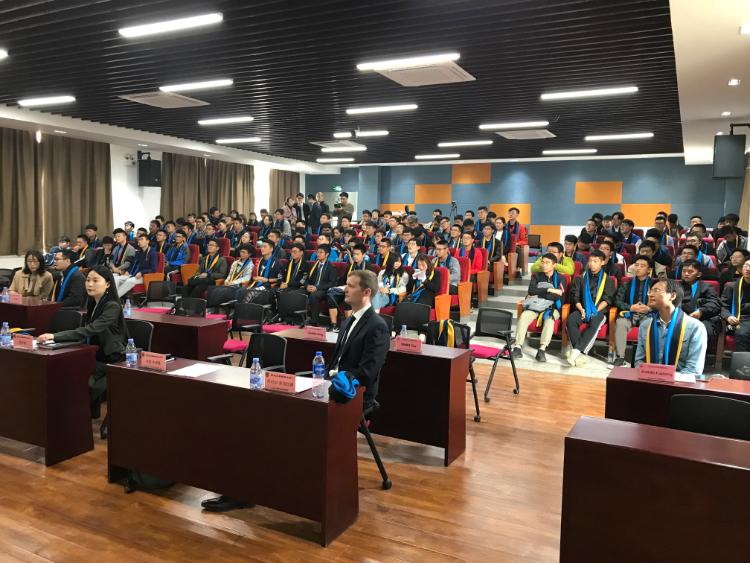 Following the morning formalities Associate Professor Donohue and Assistant Professor McCrum led the students in a very successful, and extremely competitive!, bridge building competition – armed with balsa wood pieces, string and some pins students were challenged to design and build model bridges – winners were those with the bridge able to support the largest weight.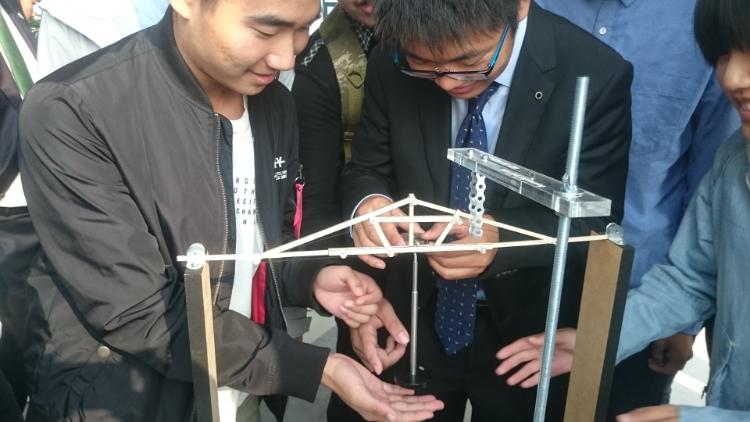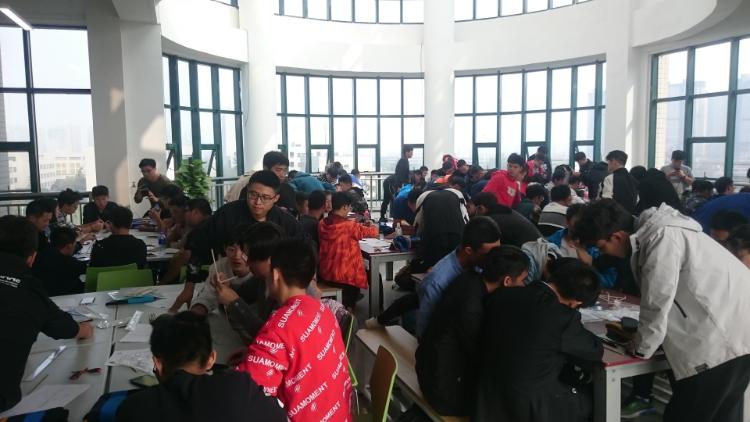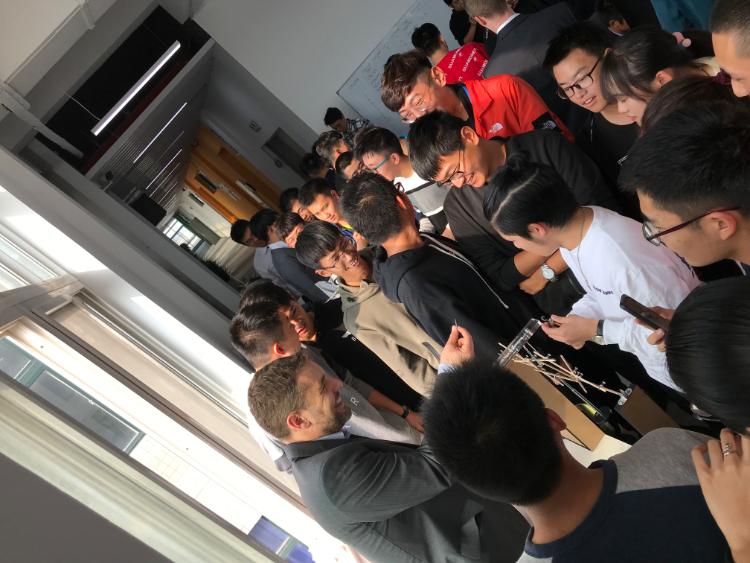 This new collaboration is a significant milestone for both Universities. For Chang'an University it is their first dual degree programme accessible to Chinese students through the Gaokao system. The initial launch, from Ministry of Education approval in February 2018, has been extremely successful with 117 students recruited nationally from 11 different provinces, and has allowed CHD to invest in state of the art teaching facilities for its delivery – including renovated teaching areas with a distinctively Irish identity.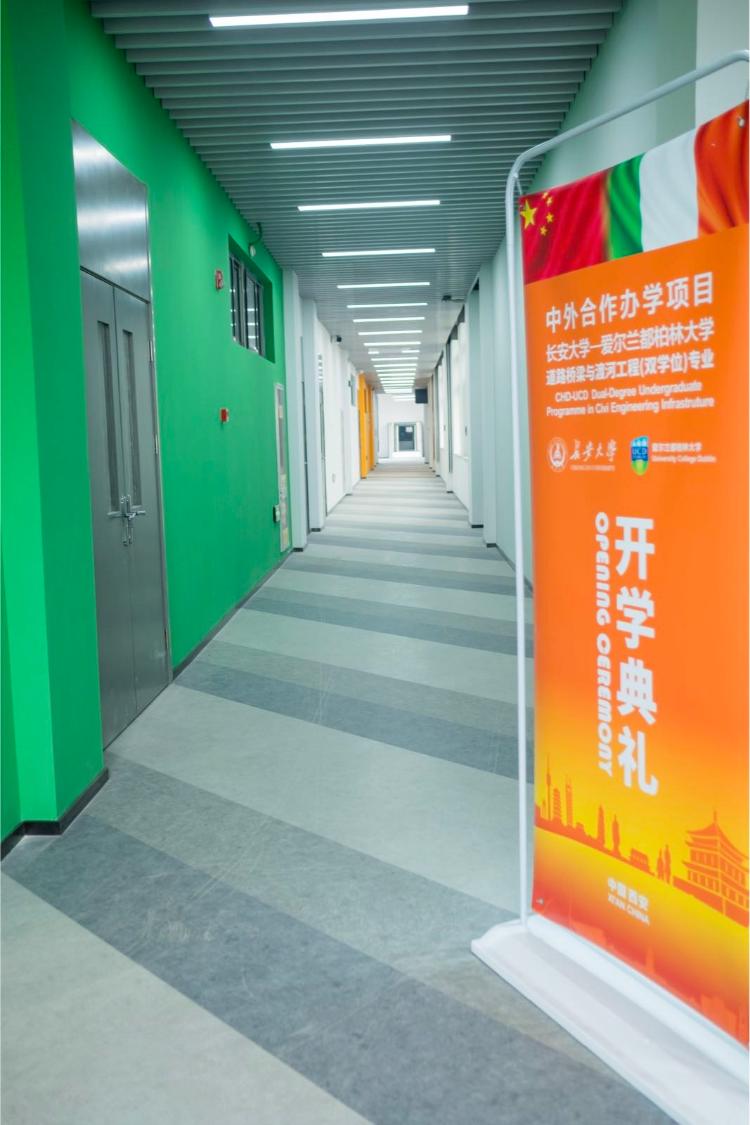 The programme is being taught, through English, at Chang'an University with 50% of the programme delivered by visiting UCD academics. At steady state there will be 480 students spread over the 4 years of the programme and students may transfer to UCD for Year 4 before continuing to our Masters programmes.
For UCD this collaboration is providing the most significant injection of human and capital resources to the UCD School of Civil Engineering in its long history. It is funding 6 new full time academic staff positions, an almost 50% increase in staff numbers in the UCD School of Civil Engineering, and will also enable new investment in laboratory facilities at UCD. These newly recruited academics will of course generate research income and funding for additional post-doctoral researchers and PhD students.
UCD College of Engineering and Architecture
Room 122 & Room 126, UCD Engineering and Materials Science Centre, University College Dublin, Belfield, Dublin 4, Ireland T:
+353 1 716 1868
| E:
eng.arch@ucd.ie