University College Dublin Engineering Spin-out Shortlisted for Ireland Leg of the 2022 KPMG Global Tech Innovator Competition
University College Dublin Engineering Spin-out Shortlisted for Ireland Leg of the 2022 KPMG Global Tech Innovator Competition
Thursday, 2 June, 2022
---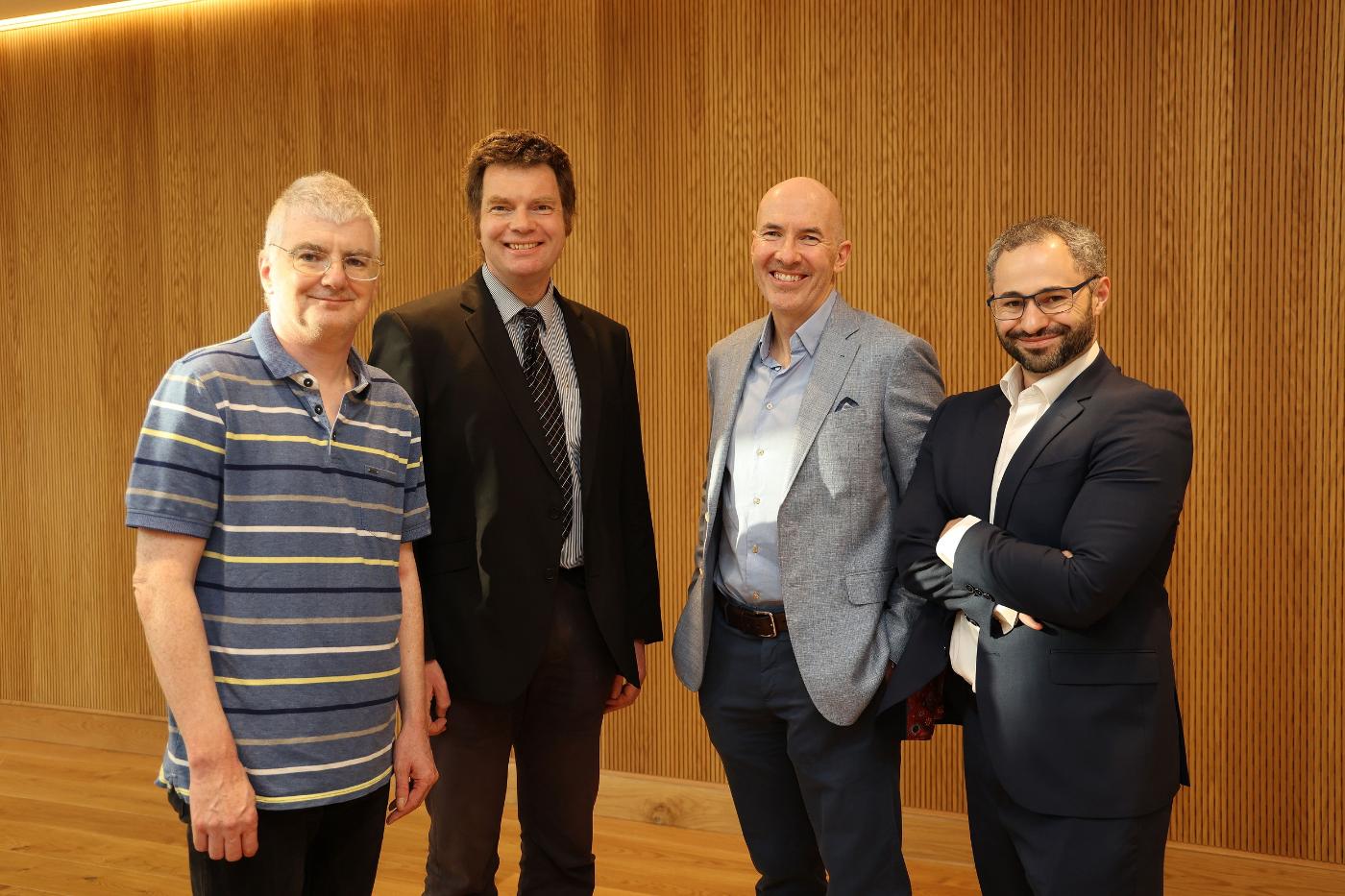 Dublin, Ireland, 25 May 2022, KPMG Ireland has announced the eight start-ups shortlisted for the Ireland final of the 2022 KPMG Global Tech Innovator competition. The competition, now in its second year in Ireland, provides a platform to showcase the best of Ireland's emerging tech innovators across a range of sectors.
BioSimulytics, a University College Dublin (UCD) spin-out company, focused on using artificial intelligence to digitise key steps in how new drug molecules are designed and developed, is among the eight shortlisted finalists.
BioSimulytics, headquartered at NovaUCD, has developed and patented a breakthrough technology for molecular simulation in early-stage drug discovery and development, using a combination of AI, machine learning, quantum simulation and cloud computing.
The company's platform technology can accurately and rapidly predict and model the most desirable force field energy configuration and crystal structure packing of compounds, potentially reducing the amount of experimentation work required by a factor of 10, enabling biopharma companies to get new drug molecules to market much faster and with multi-million dollar savings in R&D costs.
The company was founded in 2019 by Professor Niall English, Dr Christian Burnham, and Peter Doyle as a spin-out from the UCD School of Chemical and Bioprocess Engineering.
Peter Doyle, CEO and co-founder, BioSimulytics said, "We are delighted that BioSimulytics is amongst the finalists for this prestigious title. It's another very nice recognition of the exciting global market potential of our technology for improving the speed, affordability and efficacy in the development of new medicines which can transform the lives of patients."
Earlier this year BioSimulytics was named recipient of the 2022 NovaUCD Spin-out of the Year Award.
The eight finalists, selected from over 40 entries, will now pitch their innovations and growth ambitions to a panel of judges including, Anne Sheehan, General Manager, Microsoft Ireland; Elaine Coughlan, Managing Partner, Atlantic Bridge; Chris McClelland, Founding Partner, Broadstone; Tommy Kelly, CEO, eShopWorld and Seamus Hand, Managing Partner, KPMG Ireland.
The overall winner in Ireland will progress to the final, which will be held during the 2022 Web Summit in Lisbon this November, where they will compete with finalists from 22 other countries and jurisdictions for the title of KPMG Global Tech Innovator.
The seven other companies shortlisted for the Ireland final are, Akara, ANGOKA, EquiTrace, Kinzen, Offr, Provizio and Zoan Biomed.
The Ireland final will be broadcast online at 4pm on Thursday, 2 June and registration is open to the public via www.kpmg.ie/GTI.
UCD College of Engineering and Architecture
Room 122 & Room 126, UCD Engineering and Materials Science Centre, University College Dublin, Belfield, Dublin 4, Ireland T:
+353 1 716 1868
| E:
eng.arch@ucd.ie