Irish Government invests in 47 projects to engage and inspire the public about STEM
Irish Government invests in 47 projects to engage and inspire the public about STEM
Wednesday, 1 June, 2022
---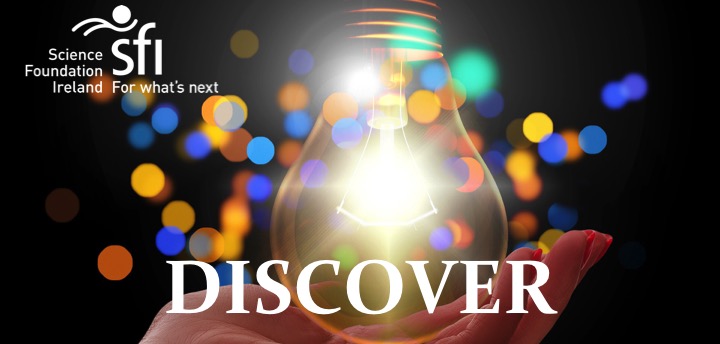 Minister for Further and Higher Education, Research, Innovation and Science Simon Harris, and Minister for Education Norma Foley TD have today announced an investment in 47 projects aimed at improving public understanding of science, technology, engineering and maths (STEM).
The €3.7 million funding will be focused on encouraging diversity and inclusion in STEM, while also targeting a wide range of ages including young children, teens and adults.
Announcing the funding, Minister Harris TD said: "I am delighted to announce today the 47 projects receiving funding through the Science Foundation Ireland (SFI) Discover Programme.
"These projects will have an invaluable impact, starting conversations about the role of STEM in society and inspiring our young people to explore careers in these areas. Through initiatives such as the SFI Discover Programme, we must support the public to have access to, and understand, the issues that impact our collective future, and the role science and technology can play in providing solutions. I wish all the recipients every success in the rollout of their projects."
Speaking of the projects co-funded by the Department of Education, Minister Foley said: "We are pleased to collaborate with the Department of Further and Higher Education, Research, Innovation and Science by supporting five projects that will receive funding through the SFI Discover Programme. These projects are designed to grow and encourage participation in STEM education and public engagement, inspiring our young people to explore STEM roles in the future. I want to congratulate all of the individuals and teams involved in their work to date on these projects."
UCD projects funded under SFI
Dr Sharon Shannon, UCD School of Physics:
Spaces In-Between.
This project is the design, delivery and the dissemination of a Science, Technology, Engineering, Art and Mathematics (STEAM) Graphic Novel that focuses on the importance of student voice. The graphic novel will be a rich tapestry of short stories that embody a snapshot of humankind's experiences with STEM. It will be produced by creative team drawn from various UCD student societies including Science, LGBTQI+, Draw, Women+inSTEM, Mature Students, Africa, Philosophy, Art, Mathematics, English and Literary Societies, professional creatives and the UCD College of Science team. The graphic novel will be distributed to schools around Ireland in print and digital formats, accompanied by STEAM lesson plans and materials for school children to design their own comic book. The overall goal of this project is to promote autonomous STEM learning, visual literacy, and Equity
Diversity and Inclusion (EDI).
---
Professor Lizbeth Goodman, UCD School of Mechanical and Materials Engineering:
Muinin Catalyst Sustainable STEAM Future-ready teaching and learning for resilience
Addressing the need for education to consider geo-political concerns, climate, other emergencies and competencies, Muinín Catalyst's Sustainable STEAM (MCSS) programme is a transdisciplinary pedagogical approach that uses the Sustainable Development Goals and the Earth Charter as thematic principles. MCSS place-based STEAM lesson plans and blended learning resources can augment the Irish Curriculum with 21st Century future-ready skills; creativity, collaboration, critical thinking, creative problem-solving, design thinking and the ability to communicate and develop effective real-world solutions to key global challenges. MCSS will work with 16 schools to beta test an agile response to augmenting and transitioning the Irish senior cycle.
---
Sylvia Leatham, I-Form, the SFI Research Centre for Advanced Manufacturing:
Manufacturing in the classroom: sustainability and the circular economy
The project will build on an existing partnership between I-Form and teacher training organisation Junior Cycle for Teachers Technologies (JCt4), part of I-Form's 3D printing for teachers programme. I-Form will run an elective training module in 2022 for 140 teachers nationwide that takes a deep dive into the science behind 3D printing. The course closely examines materials processing, as well as the environmental implications behind printing, exploring sustainability in manufacturing and the circular economy. It will also look at new frontiers in manufacturing such as bioprinting and food printing, and offer engaging careers content and strong links to researchers to support the project.
---
Philip Smyth, Outreach and Impact Scientist, UCD Institute for Discovery, and Professor Patricia Maguire, Director, UCD Institute for Discovery:
Little Big Questions.
The project takes young school children from low socio-economic areas and transports them to UCD to explore exciting science through play and inquiry-based learning in a purpose-built outreach laboratory. This programme serves as the hub for content creation and sharing across multiple platforms and, uniquely, the children come up with the questions that they want to learn about themselves. The lab lets them explore complex questions, learning not only the answers but the steps to find the solutions themselves. The process engages children with science in an impactful way, most of all by valuing and listening to their interests.
---
Dr David McKeown, UCD School of Mechanical and Materials Engineering:
Dublin Maker, 10th Anniversary.
Dublin Maker 2022 is the tenth annual independent national showcase of the 'maker' movement in Ireland. The event is a tented festival held in Merrion Square Park in Dublin city centre in July. It is a free-to-attend, independent, community-driven event targeting the curiosity of the general public. Dublin Maker takes the form of a "show and tell" experience where STEM inventors and makers, sourced through an open call, have an opportunity to showcase their creations at individual booths in a carnival atmosphere. Exhibitors include technology enthusiasts, hackers, educators, tinkerers, hobbyists, engineers, artists, science clubs, students, inventors and commercial operations.
---
Professor Helen Roche, Director, UCD Conway Institute:
STEP Through the Looking Glass: Stories Told of Experimental Processes.
UCD Conway Institute had an artist-in-residence (Lorna Donlon) for 2020 – 2021, funded through the UCD Wellcome Institutional Strategic Support Fund in partnership with UCD Parity Studios. The residency supports mutual exchange between the artist and institute researchers to explore current and prospective biomedical research through the lens of artistic practice. This project will produce creative new works to reflect specific activity in the areas of (a) COVID-19 related research (b) translational clinical research (c) patient involvement in cancer research. These works will form part of an exhibition with an associated digital visitor experience. Each exhibit will include: a photographic image of a researcher and two objects; one that best defines their work and one that is personal to them; explanatory text; a short video of the researcher speaking about their chosen objects; and a display of the physical objects themselves. An exhibition launch will include discussion between the artist and researchers on the collaborative creative process and the use of art to communicate science. The physical exhibition will display in clinical and community settings with the digital version incorporated into existing engagement programmes.
UCD College of Engineering and Architecture
Room 122 & Room 126, UCD Engineering and Materials Science Centre, University College Dublin, Belfield, Dublin 4, Ireland T:
+353 1 716 1868
| E:
eng.arch@ucd.ie