University College Dublin is not only one of the top universities in Ireland – it is also the best university for international students in Ireland. One of the reasons for this is the Liberal Arts & Sciences Pathway. This gives international students who want to study abroad in Ireland – but don't know exactly what they want to study – a pathway to an undergraduate degree.
This four year programme offers you the flexibility to experience a range of different subject areas before you make your final decision on a degree. You can decide on your degree in year one or two.
Liberal Arts & Sciences is ideal for international students with diverse interests. If you are trying to decide between a degree in Science, Engineering, Arts and Humanities, Social Sciences, Business, Agricultural or Food Science, Human Nutrition, Architecture or City Planning and Environmental Policy – this course is for you!
Take a look our Liberal Arts and Sciences Brochure or at the table below to see how the programme is structured:
UCD Entry Requirements
For specific entry requirements for your country please visit our UCD Entry Requirements page and search for your country of residence.
Watch our video from Rae, a Liberal Arts & Sciences Pathway student from New York.
Find out why she is now very happy with her chosen area of Geography and Politics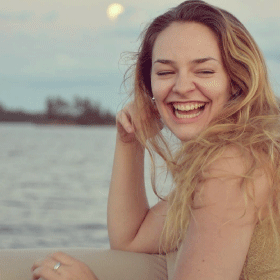 'I can honestly say this was one of the best decisions I have ever made. I had the opportunity to explore so many of the subjects I love like Biology, Linguistics and Music. I ended up pursuing History and Folklore, two subjects that had not even been on my radar! Now I can't see myself studying anything else. Some people go to University knowing exactly what they want to study – and it's really OK not to be one of those people!'
MacKenzie Sawyer, North America, Liberal Arts and Sciences
Why UCD is the Best University in Ireland for International Students
UCD is the most international university in Ireland and welcomes hundreds of new international students every year. Our 288,000 alumni can be found in almost 170 countries. You can find out why so many choose to study abroad in Ireland and at UCD right here.
At UCD, we take your future seriously. The university has been rated number one in Ireland for graduate employabilty by QS World University Employability Rankings for three consecutive years (2018-2020).
While studying at UCD, you will also experience the unique Irish culture and the historic and vibrant city of Dublin.
These are just some of the reasons that UCD is the best university in Ireland for international students. To find out more, you can chat directly to our current students and ask them all about life at UCD and in Ireland!