Ciara Giles Doran wins a silver medal at SSRA16
Monday, 24 October, 2016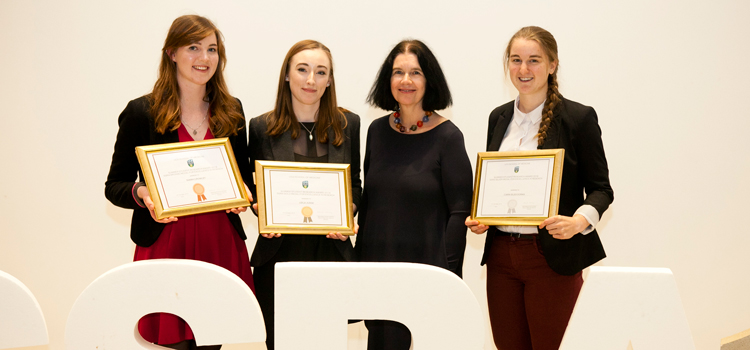 Summer research intern Ciara Giles Doran received the Silver Medal Award at the 2016 U.C.D. Student Summer Research Awards (SSRA) Symposium, which took place on Thursday, October 13th in the U.C.D. O'Brien Centre for Science.
Starting in June 2016, Ciara worked under the supervision of Dr. Eoin O'Cearbhaill, and co-supervision of Dr. Shane Keaveny as part of the U.C.D. Medical Device Design Group. She presented her project "Development of Durable, User-Specific, 3D-Printed Ankle Foot Orthosis" as one of eight finalists from a pool of over 100 research projects.
The SSRA program takes a multidisciplinary approach, providing undergraduate Health Science and Biomedical Engineering students an opportunity to undertake an 8-week supervised research project within U.C.D. laboratories and/or affiliated clinical sites.
Ciara's research was funded by the Health Research Board.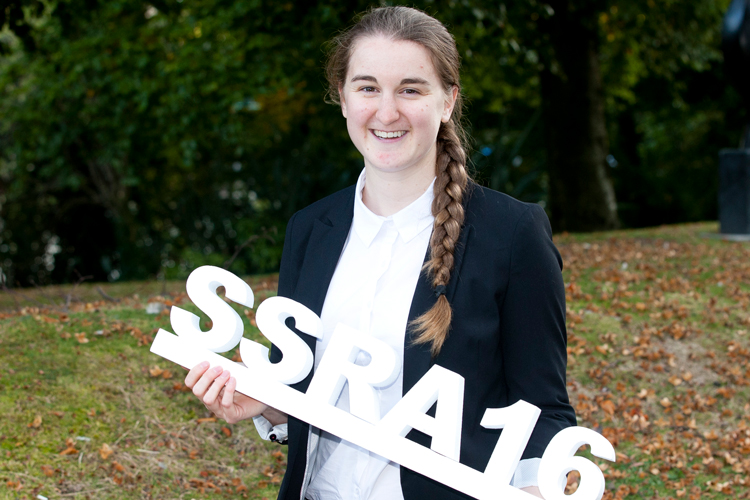 UCD School of Mechanical & Materials Engineering
UCD Engineering and Materials Science Centre University College Dublin Belfield, Dublin 4, Ireland. T:
+353 1 716 1884