Science Apprentice - How do we reach kids with stories about Irish STEM research?
Thursday, 27 October, 2016

This year University College Dublin and partners are creating a series of children's books that will highlight the diversity of STEM in Ireland. Each book has a specific theme that explores research and industry activity nationwide. A team of STEM pedagogy experts along with mathematicians, geologists, computer scientists, astrophysists, R & D managers, engineers, food scientists and more will contribute to the series that will be circulated free with the Irish Independent.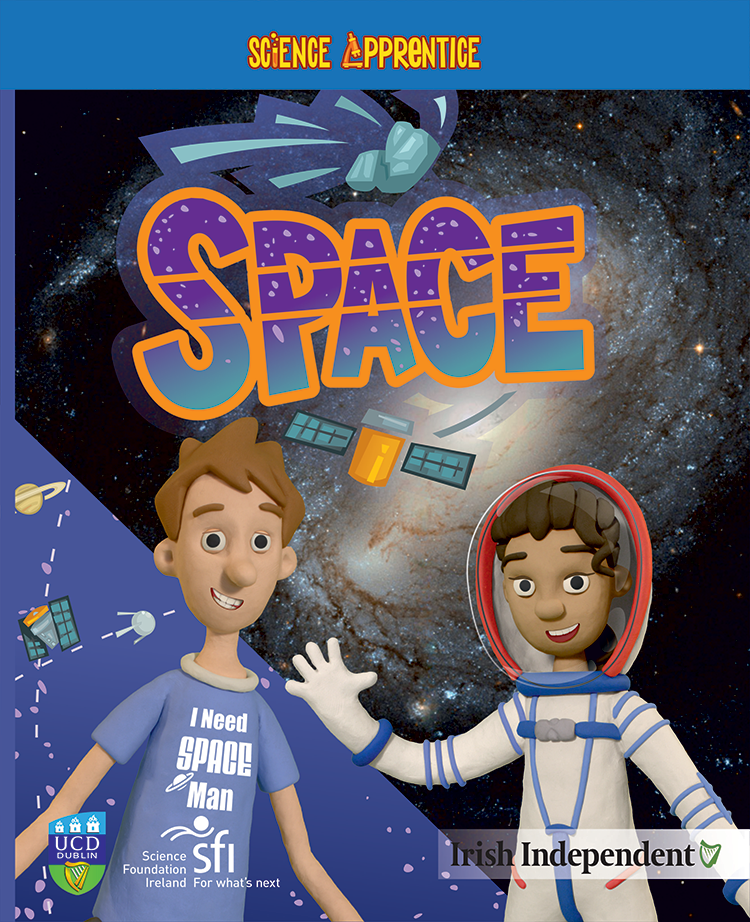 This weekend's Space Edition.
Each book will focus on people who work in these areas and the research they undertake in both HEI's and industry settings. Children from five schools across the country will collaborate on the series, joining a programme of workshops and field trips with a team of scientists, engineers, artists and facilitators; they will help devise the content while getting to grips with scientific concepts through exploration and discovery.
The objective of this project is to engage with children and adults through a series of books that will enhance understanding and relevance of STEM to our everyday lives. The Irish public are willing and want to find out more about science related topics however the recent SFI Science in Ireland Barometer found that many feel ill-equipped to do so (SFI Publication). The Science Apprentice project is funded by Science Foundation Ireland and supported by the Programme for Research in Third Level Institutions (PRTLI).
The books will come free with the Irish Independent over five Saturdays from 29th October 2016 and will be distributed nationwide.
UCD School of Mechanical & Materials Engineering
UCD Engineering and Materials Science Centre University College Dublin Belfield, Dublin 4, Ireland. T:
+353 1 716 1884