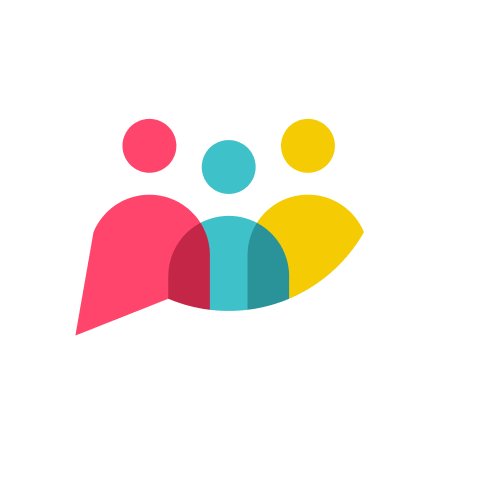 National PPI Ignite Network
The PPI Ignite Network promotes excellence and inspires innovation in public and patient involvement (PPI) in health and social care research in Ireland. The Network aims to provide a shared voice for PPI across Ireland, aiming to change the research culture, an important contributor to improving health outcomes for the public.
The Network is based at seven Universities in Ireland, with a National Programme Office at NUI Galway. There are ten national partners and fifty three local partners. UCD is one of the Lead Sites for the Network. The PPI Ignite Network is funded by the Health Research Board (HRB) and the Irish Research Council (IRC) with co-funding from each of the Lead Universities.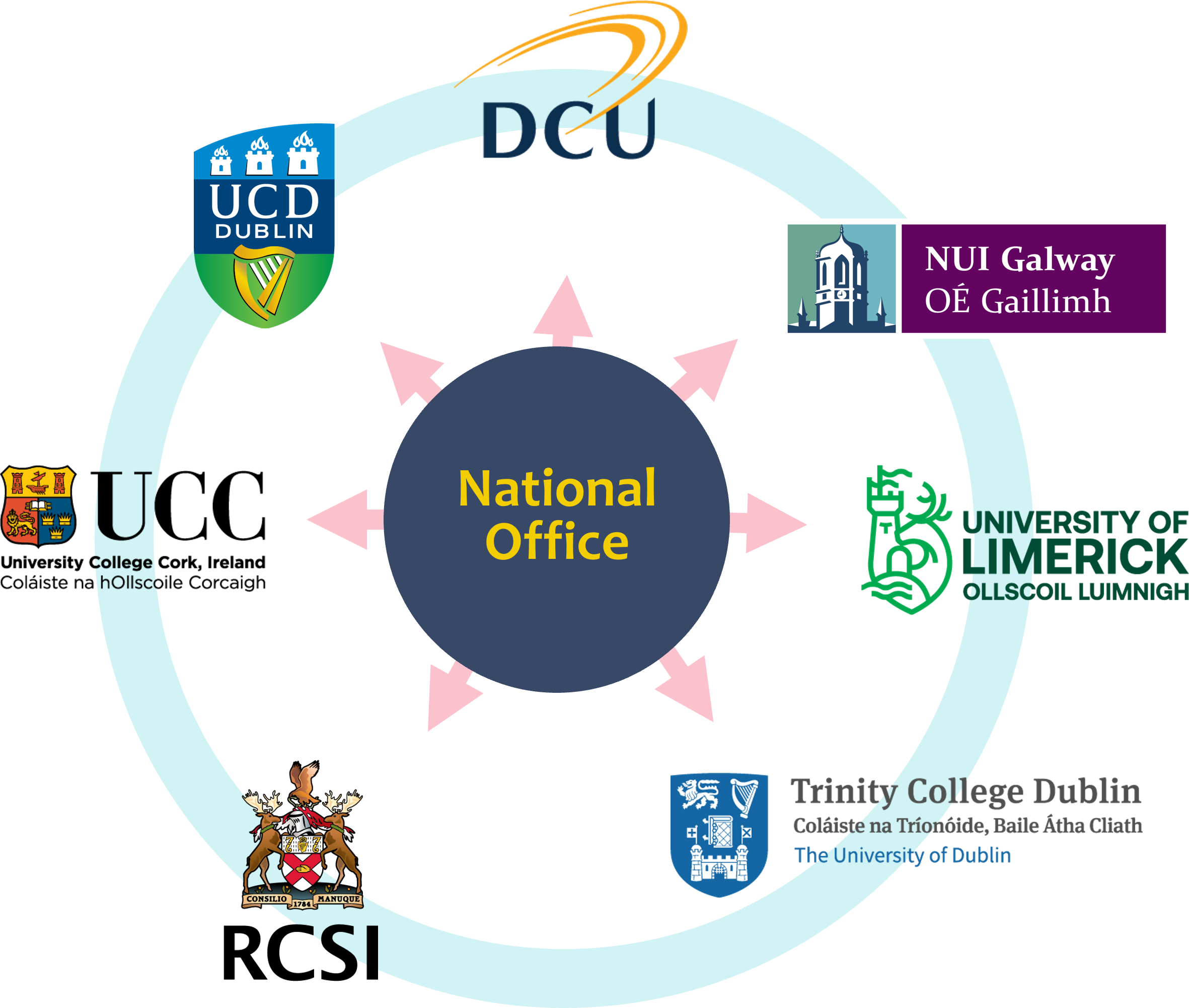 PPI Ignite Network Lead Sites
In Addition to UCD, the PPI Ignite Network lead sites are Dublin City University (DCU), National University of Ireland Galway (NUIG), University of Limerick, Trinity College Dublin, Royal College of Surgeons Ireland (RCSI), and University College Cork (UCC). Each of these sites have a dedicated PPI Ignite Network programme manager.
Each site works to embed PPI into research within their institution, but also works collaboratively with other sites across the Network to deliver a defined series of workpackages to support and improve PPI in research across Ireland.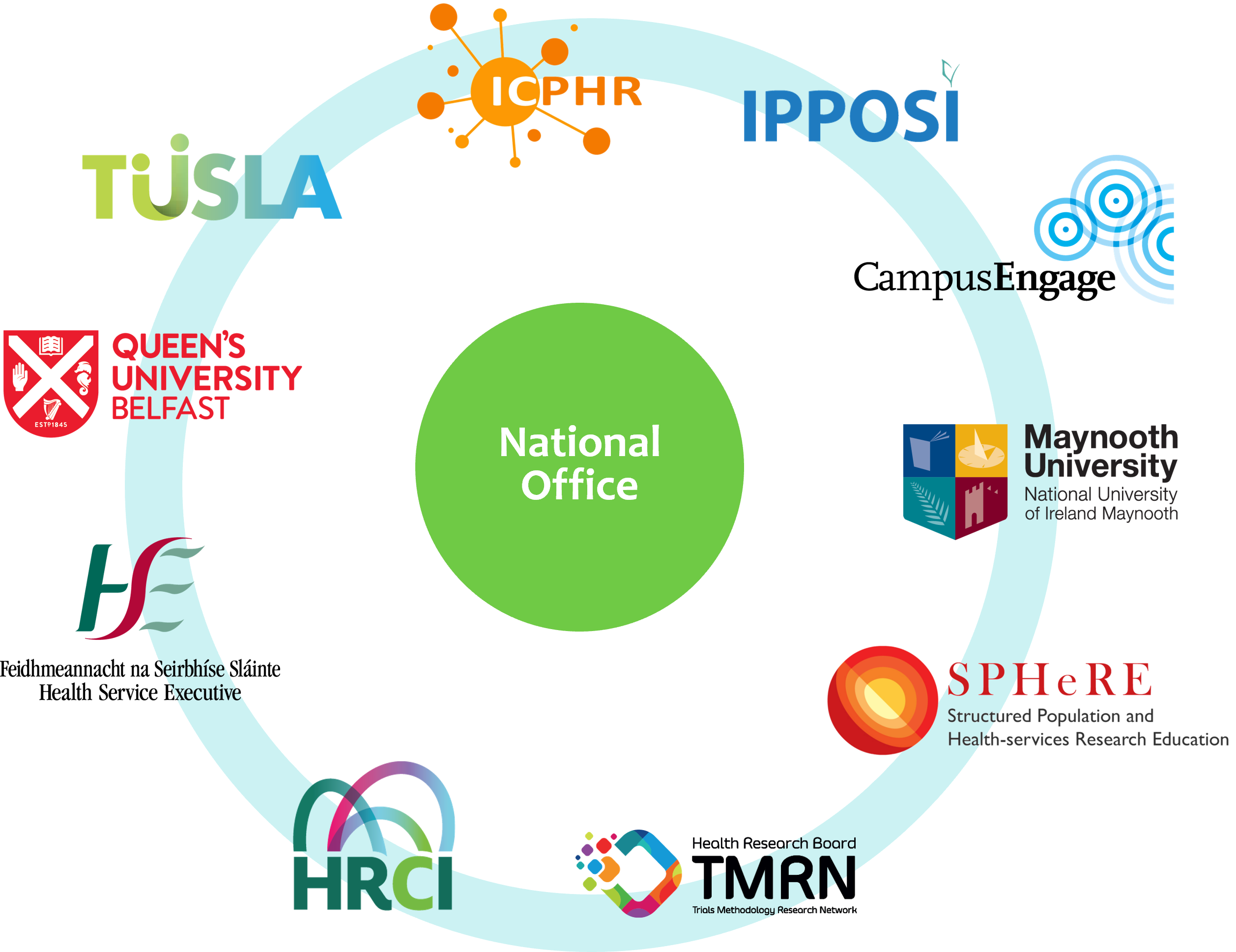 PPI Ignite Network National Partners
There are ten national partners. HRCI is the national umbrella organisation of charities active in health, medical and social care research. IPPOSI is a patient-led organisation that works with academic science, industry & government National patient's organisations. TUSLA is the child and family agency with a national research office who endeavour to embed child and youth voices at the core of its work. The Health Service Executive Research & Development has PPI as a key part Action Plan for Health Research. Campus Engage is part of the Irish Universities Association and promotes civic and community engagement. SPHeRE is Ireland's national research training programme for population health and health services research. HRB-Trials Methodology Research Network (HRB-TMRN) is a collaborative initiative to strengthen the methodology and reporting of trials in health and social care in Ireland. Maynooth University focuses on embedding PPI in communities and areas outside of traditional healthcare settings. Queen's University Belfast have a focus on PPI as part of their wider commitment to engaged research. International Collaboration for Participatory Health Research (ICPHR) promotes the science and impact of particpatory health research.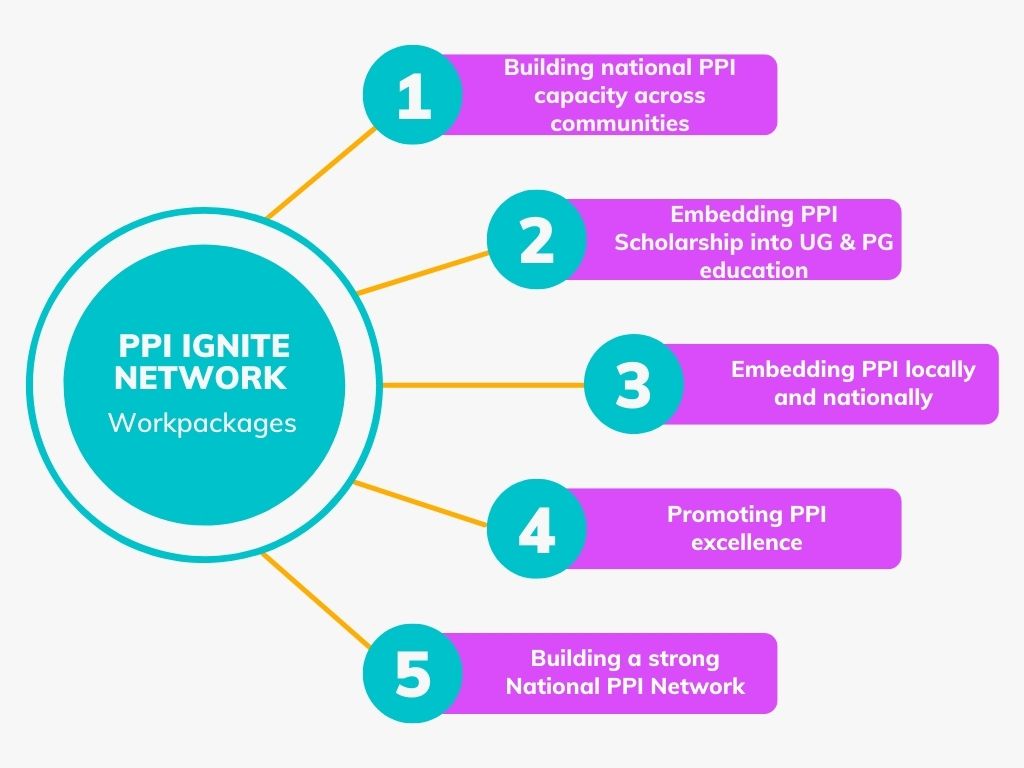 PPI Ignite Network Work Packages
Members of the national network collaborate on the five key work packages of the Network.
PPI Ignite Network @ UCD lead Work Package 3: Embedding PPI locally and nationally in collaboration with PPI Ignite Network @ RCSI.
To stay up to date with the work of the National Network, sign up to the National PPI Ignite Network Newsletter.