UCD- EUPATI Partnership
In April 2023, UCD signed a partnership agreement with the European Patients' Academy on Therapeutic Innovation (EUPATI). The partnership agreement has been supported by the PPI Ignite Network @ UCD. Below you will find some of EUPATI's resources available for patients and researchers interested in PPI in medicines development and beyond.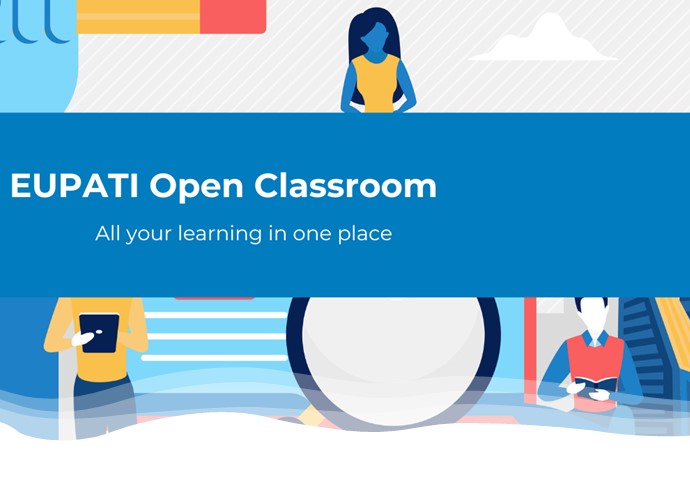 EUPATI Open Classroom
This eLearning platform offers a Learning catalogue that can be taken online and on-demand at your own pace and preferred order. Courses were developed by patients for patients, with the professional assistance and guidance from academia, industry and regulators. You can enrol and access the Open Classroom from anywhere in the world.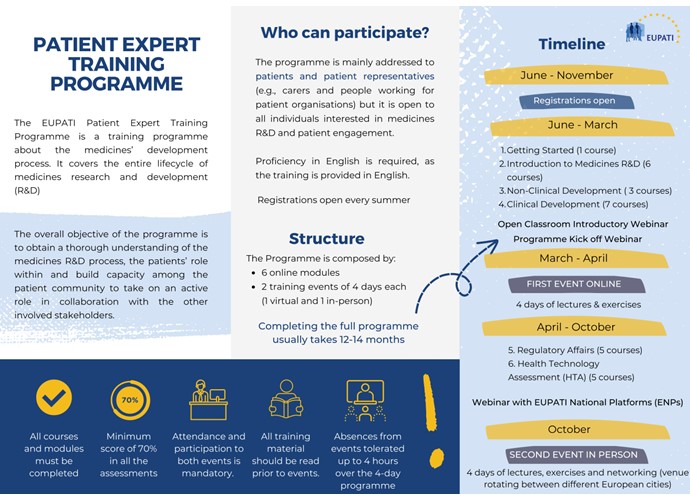 EUPATI Patient Expert Training Programme 2023-2024
The EUPATI Patient Expert Training Programme is a training programme about the medicines' development process. It covers the entire lifecycle of medicines research and development (R&D), from design and execution of research projects and clinical trials to regulatory processes andHealth Technology Assessment(HTA). In addition to detailed information on each step of the process, the training also describes how patients can be involved at each stage.
The overall objective of the programme is to obtain a thorough understanding of the medicines R&D process, the patients' role within and build capacity among the patient community to take on an active role in collaboration with the other involved stakeholders.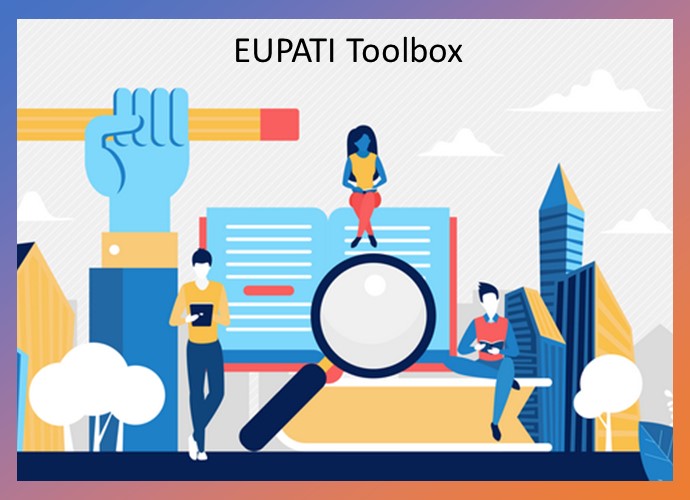 EUPATI Toolobox
The EUPATI Toolboxis an online library for medicines research and development (R&D) and patient engagement. The purpose of the Toolbox is to provide access to well-structured, comprehensive, scientifically reliable, and user-friendly educational materials for patients on a variety of topics in these areas. The information is not medicine- or disease-specific, but is applicable to the majority of diseases and/or medicines.
The toolbox contains:
Glossary of terms

Recommended articles

Presentations

Videos & webinars

Starter kits

Factsheets & infographics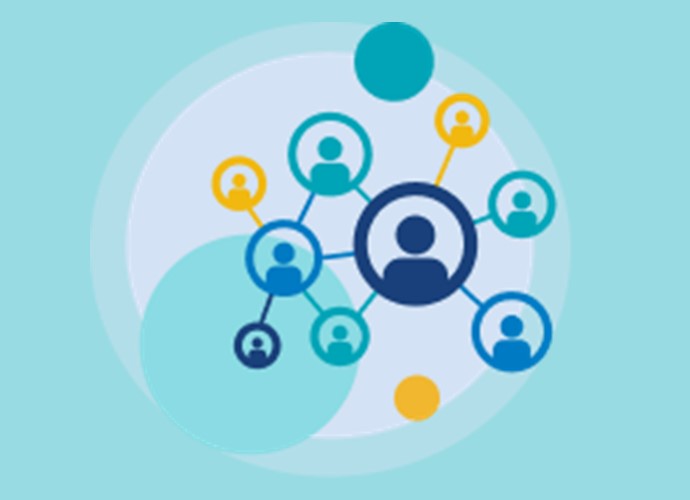 EUPATI Connect
EUPATIConnect allows both EUPATI Patient Experts and researchers to connect and create mutually beneficial opportunities and to enhance the future of patient engagement.
UCD researchers have access to EUPATI Connect for free, where you can search over 200+ EUPATI Fellows along with EUPATI Open Classroom Learners to find the right Patient Expert for you. EUPATI share your request with the matched Patient Experts and the interested Patient Experts will contact you directly. This allows you to then work together to co-design, co-create or collaborate on research.