Our Values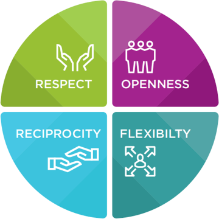 Engaging partners for PPI should be unpinned by the four values of respect, openness, reciprocity, and flexibility. Basing our initial interactions and development of partnerships on these values can support more inclusive and effective PPI across all stages of involvement. Learn more about how we identified these values in the publication led by Dr. Éidín Ní Shé here.
Respect
Respect is about valuing the diverse perspectives, knowledge and contribution of each individual with an openness to learn from each other.
Our priority is to:
Ensure that people engaged in PPI feel they are included, have influence, and can make a contribution.
Value in Action:
We treat people with kindness and civility and, together, foster a culture of openness and shared understanding.
Openness
Openness is about active listening and being honest, transparent, receptive, explicit and clear.
Our priority is to:
Build relationships that enable a shared process for research and partnership development that is relevant to those engaged in PPI and guided by their needs.
Value in Action:
We actively create safe and trusted spaces for PPI and an environment that enables open dialogue.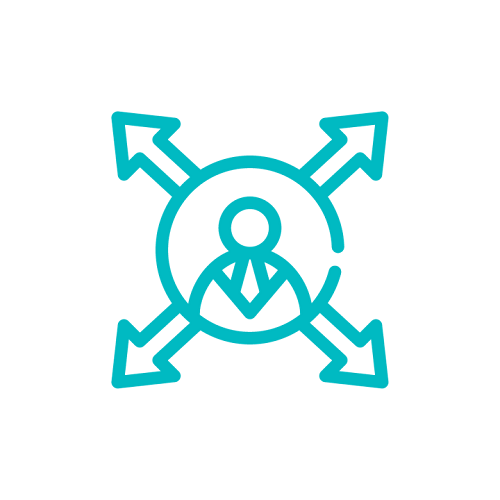 Flexibility
Flexibility is about being responsive, open to new ides, and allowing for adaptation and evolution.
Our priority is to:
Establish a common understanding, purpose and goals.
Values in Action:
We engage in imaginative processes and thinking, where there is openness to new perspectives, attitudes and behaviours.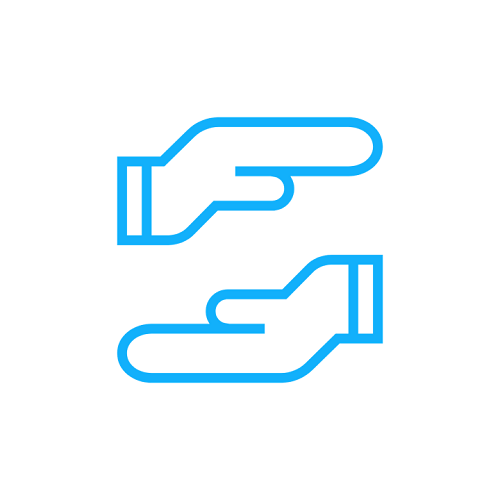 Reciprocity
Reciprocity is about mutual benefit based on relationships of fairness and shared power.
Our priority is to:
Ensure mutual benefit is identified, agreed and tracked.
Value in Action:
We ensure meetings and conversations are accessible, empowering and enabling, and allow an exploration of the rationale for participation, the gains to be realised and the contributions to be made.