The Psychology of Psychosis Lab
About
Our team aims to answer questions about unusual experiences (such hearing voices, having anomalous sensations or holding unusual beliefs) among people in the community or accessing mental health services. We believe that every perspective has something to add. The lab has a particular focus on the ways in which common psychological processes influence unusual experiences.
Through this research, we aim:
to increase our understanding of unusual experiences
to develop psychological models and supports which can help people who find their experiences distressing.
Impact
Our team directs its research to develop studies with high levels of real-world impact. We hope to ensure that our academic output has easy-access dissemination through on-line forums, as well as open-access information and resources for professionals and members of the general public.
Connection, Collaboration, and Opportunities
A core focus of our team is collaboration with individuals, communities, organisations and clinicians working in the area of unusual experiences and psychosis to ensure that our research studies ask the most relevant questions, and that the answers are translated in the most useful ways possible.
Because of Keith's twin role working in UCD and DETECT Early Intervention Service , Blackrock, as well as many of the team's strong links to the HSE, there is a particular focus on service-based translational research.
Get in touch to meet or to explore potential collaborations
PI and Lab Director: Dr Keith Gaynor
Email: keith.gaynor@ucd.ie
Twitter: @PopUCD
LinkedIn: linkedin.com/in/keith-gaynor-914932100
Research Gate: http://www.researchgate.net/profile/Keith-Gaynor
People
Our team have a diverse range of skills that we bring together to critically explore unusual experiences from many different perspectives. We maintain on-going collaboration with a range of mental health providers, international research groups and individuals with unusual experiences. This diversity of approaches allows the greatest opportunity for real-world impact.
PI and Lab Director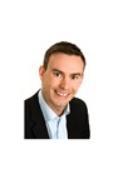 Dr Keith Gaynor, BA, PhD, DClinPsych
Assistant Professor in the School of Psychology, UCD, and Senior Clinical Psychologist in DETECT Early intervention Service, Blackrock. Keith is a member of the Psychosis Network Ireland. His profile is HERE.
Email: gaynor@ucd.ie
Graduate Researchers

Shelley Grady, BA, MSc, Clinical Psychology Trainee
Shelley is completing her doctorate in clinical psychology, where her research focuses on psychological mediators of the relationship between trauma and psychosis. Prior to this, she worked in various clinical and research roles in the area of psychosis in Canada. She completed her BA Psychology in UCD and her MSc Clinical Psychology in Leiden University, The Netherlands
Email: shelley.grady@ucdconnect.ie

Clodagh Keegan, BA, MA, Clinical Psychology Trainee
Clodagh is completing her doctorate in clinical psychology programme, where her research is focused on examining the effectiveness of Open Dialogue, a network based intervention. Prior to this, Clodagh worked in a range of clinical and research positions following completing her Master's Degree in children and young people's mental health and psychological practice in the University of Edinburgh, and her Undergraduate Degree in Psychology in Dublin City University.
Email: clodagh.keegan@ucdconnect.ie
Undergraduate Researchers
Mairead Cullen, BSc (Hons) Candidate
Mairead is a final year BSc Psychology student in UCD who is currently conducting a thesis in the area of psychosis. Specifically, the final year project is looking to investigate the relationship between unusual beliefs, emotion dysregulation and interpersonal emotion regulation. Mairead is particularly interested in the link between emotionality and the presence of psychotic-like symptoms within the general population and the real-world impacts involved.
Email: mairead.cullent@ucdconnect.ie

Jade Lee, BSc (Hons) Candidate
Jade is a final year BSc Psychology student in UCD. She is currently working on her thesis, which aims to explore the relationship between unusual sensory experiences, emotional dysregulation, and alexithymia in the general population. She is particularly interested in the role of emotion dysregulation and alexithymia as mechanisms that underlie various psychiatric conditions.
Email: jade.lee@ucdconnect.ie
Philip O'Donnell, BSc (Hons) Candidate
Philip is a final year BSc Psychology Student in UCD. He is currently conducting a thesis on the relationship between Emotional Dysregulation and Unusual Sensory Experiences. Philip is interested in transdisciplinary research, with a clinical focus, particularly on disorders which feature psychosis, such as Schizophrenia. Philip is also interested in using a cross-cultural approach to examining psychosis, by examining differences or similarities in elements, e.g., incidence, diagnosis, prognosis and conceptualisation of such disorders, across diverse societies.