Getting up close with chemistry - New perspectives on life's interactions
Tuesday, 22 August, 2017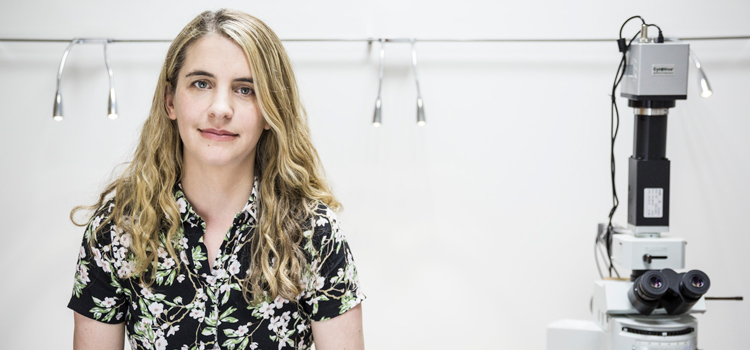 In the first of a series of Case Studies about Researchers in the UCD College of Engineering & Architecture we meet Associate Professor Aoife Gowen from the UCD School of Biosystems & Food Engineering.
Water is the most abundant molecule in the known Universe and it is vital for life, yet we understand precious little about it. Associate Professor Aoife Gowen is changing that thanks to her expertise in a branch of science called hyperspectral imaging, which looks at minute changes within molecules as they interact.
Her current project, which secured prestigious European Research Council funding, is examining how water interacts with surfaces and how that can affect important processes such as the breakdown over time of materials grafted into the body to repair bone. She is also applying her expertise to help improve the diagnosis of prostate cancer in patient samples and to monitor the growth of bacteria on surfaces.
You can read the rest of her case study at this link Getting up close with chemistry – new perspectives on life's interactions.
Contact UCD School of Biosystems and Food Engineering
Room 303. Agriculture & Food Science Centre, University College Dublin, Belfield, Dublin 4, Ireland. T:
+353 1 716 7484
|
Location Map