NovaUCD Spin In Company Success Stories
University College Dublin is a key component of Ireland's innovation ecosystem and is an engine of growth with a global reach. Innovation and the role of higher-education institutions therein are critical to the future success of the Irish economy but also in determining the future success of Irish society.
VRM Tech
VRM Tech, co-founded by Neill Ryan, Eoin McGuckian and Ronan McNulty is a spin-in company that located at NovaUCD in 2015. VRM Tech is disrupting the construction industry with innovative software solutions for the built environment including energy performance management, construction compliance, technical monitoring and visualisations of sensing technologies. Since the company formed, it has grown from a team of 3 to 15 employees with offices in both the UK and Dublin and have an impressive list of influential clients including London's Camden Council, Croydon Council, Greater London Authority and Barnett Council.
VRM has worked on multiple EU and UK government backed construction research projects. They have been at the forefront of Horizon 2020's Built2Spec initiative in developing technological breakthroughs that both simplify and expediate the process for new builds and retrofits in meeting EU energy efficiency targets.
'Being in close proximity to and having facilitated access to UCD's research expertise has been a valuable resource for us and one of the key reasons we decided to locate at NovaUCD'
- Neill Ryan, CEO, VRM Tech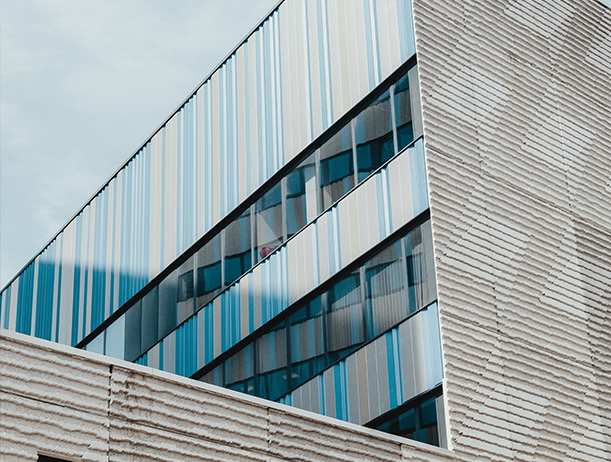 Carrick Therapeutics
Carrick Therapeutics, an early-stage life-sciences enterprise is a spin-in at NovaUCD since 2016 with the aim of building Europe's leading oncology company. They have an ambitious patient focused vision to serve cancer patients around the world with ground breaking cancer therapies that will transform the way cancer is treated
The company are pioneering a portfolio of unique, first in class, cancer treatments that target driver mechanisms of the most aggressive forms of cancer, and which will be tailored to an individual patient's tumour. Carrick Therapeutics, in an initial funding round raised €84.5 million from investors including Arch Venture Partners, one of the largest early-stage technology venture firms in the US, Woodford Investment Management, Cambridge Enterprise Seed Funds, Cambridge Innovation Capital, Evotec, Google Ventures and Lightstone Ventures.
Elaine Sullivan, co-founder and CEO has also recently won 2018's EY Emerging Entrepreneur of The YearTM (EOY) Award. Carrick Therapeutic's network of world-class researchers, drug development experts and leading investors from the life sciences are passionate about effecting transformational change in cancer care for patients.