RiEcoLab
RiEcoLab is a European Institute of Innovation and Technology (EIT)-funded project aimed at boosting innovation and entrepreneurship at higher education institutions.
University College Dublin, through NovaUCD, the Centre for New Ventures and Entrepreneurs, is collaborating with 7 institutions from 6 European countries to develop and deliver a broad suite of training programmes for students, researchers and staff. This training is being co-created and delivered by the consortium partners who will each launch a local 'living lab' that will build on existing research and innovation operations within each university.
UCD's Innovation Vision Action Plan: "To become Ireland's fastest (inclusive) spinout/startups/scale-ups launcher on resource-efficient and socially-friendly advanced manufacturing pioneer that will trigger the Society 5.0 concept"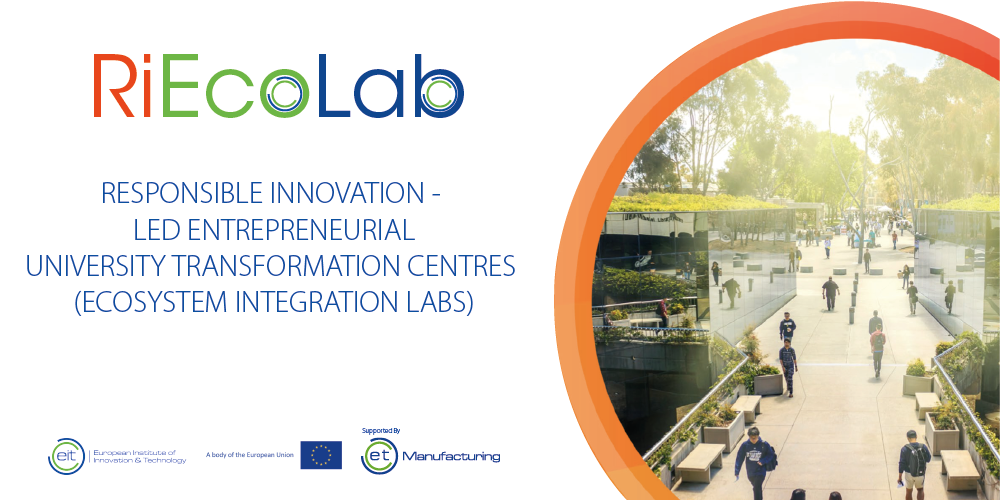 RiEcoLab Toolkits
Through RiEcoLab, UCD offers a training programme on the following:
Participatory engagement strategy for facilitating the entrepreneurial discovery process
Setting-up, institutionalising and operationalising the Ecosystem Integration Labs
Embedding RRI in the innovation spin-outs/startups/scale-ups strategy of HEIs
Bridging public and private impact investors to support spin-outs/startups/scaleups
Implementation of an inclusive (operationally, environmentally, socially) performance measurement system to monitor the impact of the spin-outs/startups/scale-ups
Effective collaboration, innovation, entrepreneurship, participatory engagement and co-creation in a digital environment (DigComp and EntreComp)
Who should apply?
The RiEcolab training programmes and certifications are open to students, researchers and non academic staff as well as startups and companies engaged in R&D, policy makers and society. RiEcoLabs offer includes:
Free certification opportunities on the 6 toolkits.
One to one mentorship and support for students, academic and non-academic staff interested in further developing entrepreneurial and innovative thinking in their schools or institutions.
Specialised mentorship for startups and scaleups interested in developing their innovation in a responsible manner while also on how to attract investment and connect with key partners.
To to apply for RiEcoLab certification register here
Access the RiEcoLab Training
Initiative supported by:
Initiative supported by: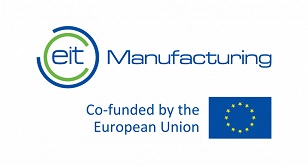 Contact Us
If you would like to apply for RiEcoLab certification or get involved in the project contact