UCD Spin Out Company Success Stories
University College Dublin is a key component of Ireland's innovation ecosystem and is an engine of growth with a global reach. Innovation and the role of higher-education institutions therein are critical to the future success of the Irish economy but also in determining the future success of Irish society.
OxyMem
OxyMem, an Irish cleantech company is a spin-out from the UCD School of Chemical and Bioprocess Engineering and was co-founded by Wayne Byrne, Professor Eoin Casey and Dr Eoin Syron.
The Irish wastewater start-up is a leading innovator in energy efficient wastewater treatment. OxyMem's breakthrough technology addresses the global need for a more energy efficient wastewater treatment, a worldwide challenge that consumes over 2% of a nation's electricity production.
Membrane-Aerated Biofilm Reactor (MABR), developed by OxyMem, is the breakthrough technology that focuses on wastewater aeration. This makes the treatment process 75% more energy efficient than conventional treatment technology. Conventional aeration systems have relied on a very energy intensive process known as bubble aeration which has remained unchanged for nearly 100 years. OxyMem is one of a few companies in the world that can offer both process and operational advantages to the wastewater treatment sector which is estimated to be worth over €30 Billion.
OxyMem has an impressive list of clients in Ireland, UK, Spain, Sweden, Japan, Middle East, Canada and Brazil and is currently in the process of growing the company's number of employees from 25 to 50.
"We have evolved quite significantly since we were set-up and the facilities, supports and services provided at NovaUCD certainly made it easy to for us to concentrate on growing the company"
- Wayne Byrne, CEO, OxyMem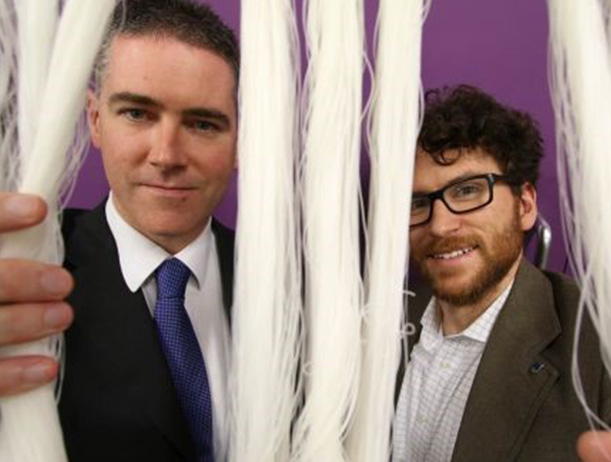 Logentries
Logentries, co-founded in 2010 by Dr Trevor Parsons and Dr Viliam Holub as a UCD spin out company for UCD's Performance Engineering Laboratory after a decade of joint research with IBM. Based on the simple premise that there was tremendous value to businesses hidden within log data entries, Logentries developed a Saas based, log management service for collecting and analysing big data and making this data easily accessible to improve IT and business operations.
By 2013, the company had secured $10 million in Series A funding, the largest single investment round in a UCD spin out and were servicing tens of thousands of users in over 100 countries. Of all the cloud – based start-ups Logentries' progress was particularly speedy and two years later, Rapid7, a leading US provider of security data and analytics solutions acquired Logentries for over €68 million. The acquisition of Logentries world class machine data search technology enabled Rapid7's information security teams to solve a full range of security challenges, deeply investigate incidents and more efficiently achieve their compliance requirements.
The company, originally based and supported at NovaUCD came through our Venture Launch Accelerator programme and Logentries credits NovaUCD as being very valuable in helping them to define and transform their ideas into a commercially feasible enterprise.
'To be able to use the NovaUCD brand carries weight when you're talking to investors and customers alike'
- Villiam Holub, Logentries.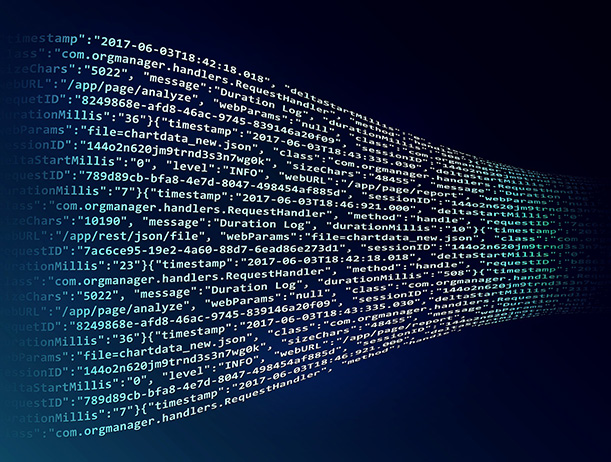 BiancaMed
Over 60 million people in Europe and the US alone are affected by sleep disordered breathing and the condition is a major contributor to health problems such as high blood pressure and congestive heart failure. BiancaMed, a NovaUCD spin-out company developed technology using radio frequency motion sensors that detected respiration and movement without being connected to the body making it possible to monitor those with sleep problems at home.
BiancaMed was formed as a result of research undertaken by Professor Conor Heneghan, Dr Philip de Chazal and DrConor Hanley in UCD's School of Electrical & Electronic Engineering. One of BiancaMed's early investors was the US-based medical devices company, ResMed, a global leader in the development of products for the diagnosis, treatment and management of respiratory disorders, particularly sleep -disordered breathing. In 2011 it acquired the company and renamed as ResMed Sensor Technologies, a strategic acquisition that has ultimately facilitated an expansion in diagnostic ranges and patient reach.
'Developing a start-up can actually be quite a lonely path and the emotional support of having people around you in a similar situation was very valuable'
- Conor Hanley, Founder, BiancaMed