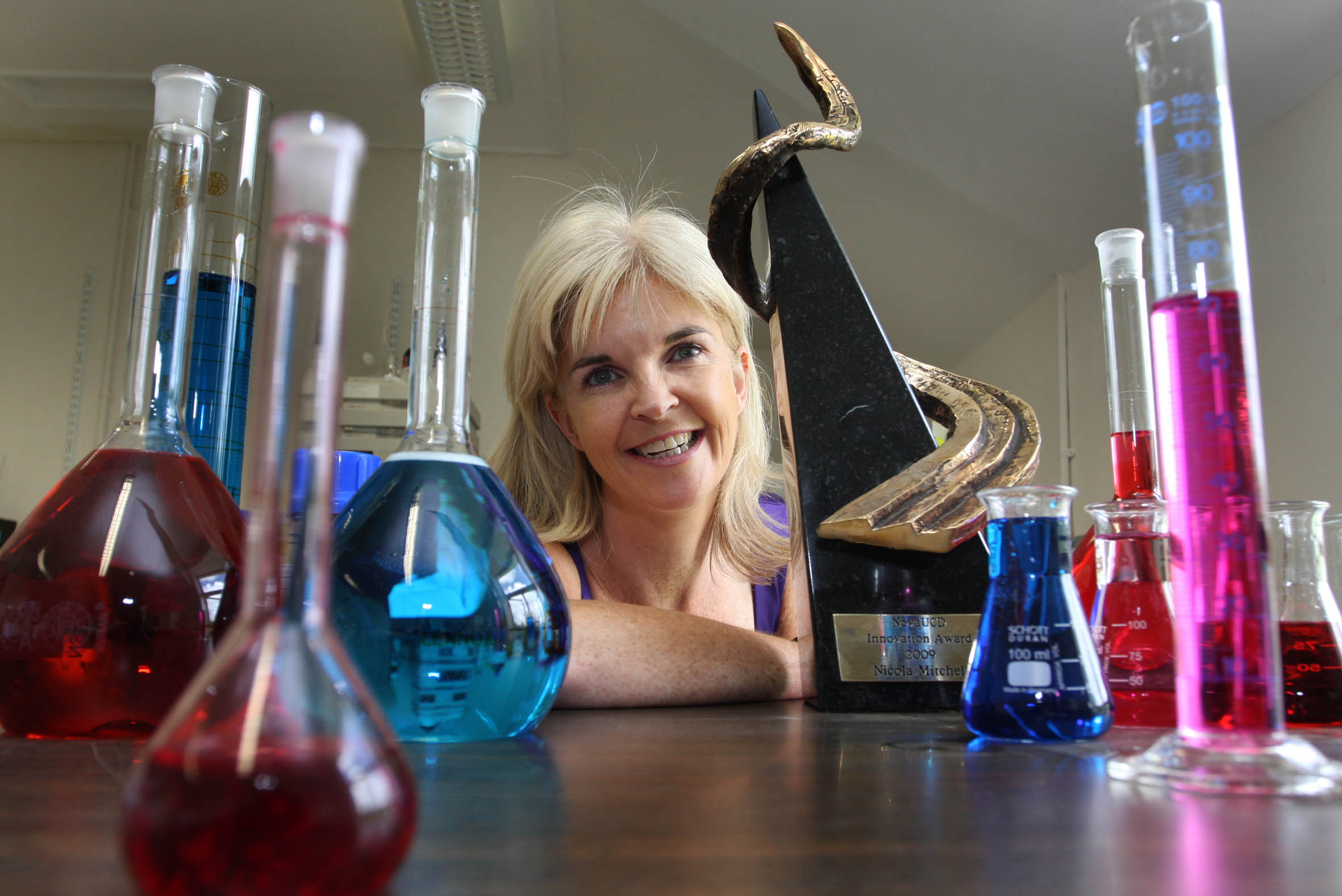 Life Scientific and MagGrow Founders Among Finalists in 2020 EY Entrepreneur of the Year Ireland Awards
Nicola Mitchell, the founder and CEO of Life Scientific, and Gary Wickham, the co-founder and CEO of MagGrow, are among the 24 named finalists for the 2020 EY Entrepreneur of the Year Ireland Awards.
Both companies are NovaUCD alumni having previously been headquartered at University College Dublin's Centre for New Ventures and Entrepreneurs.
Nicola Mitchell and Life Scientific have in particular developed strong links with University since the company was established in the 1990s. Nicola was named as the recipient of the 2009 NovaUCD Innovation Award in recognition for the development of research and innovation links with UCD over a number of years.
Life Scientific specialises in bringing high-quality off-patent crop protection products to market. The company's goal is to give customers better options to meet their plant protection needs by being first to market with an off-patent alternative, or by designing innovative versions of current off-patent products.
Nicola Mitchell has been shortlisted in the International Award category.
MagGrow, which was founded in 2013 by Gary Wickham and David Moore, has patented a proprietary technology that significantly reduces waste associated with conventional pesticide applications delivering important plant protection products for customers where they matter the most.
Gary Wickham has been shortlisted in the Emerging Award category.
The 24 finalists have been shortlisted from more than 100 nominations by an independent judging panel of previous winners, chaired by Anne Heraty, CEO, CPL Resources Plc, and EY Entrepreneur of the Year 2006.
Anne Heraty, CEO of CPL Resources Plc, and Chair of the EY Entrepreneur of The Year judging panel said, "2020 so far has been a strange and challenging time for all of us in business, and this year's judging process has taken place against a very different backdrop to the last number of years. The judging panel again had the unenviable task of coming to a final shortlist of 24 finalists from an incredibly talented pool of nominees, but we're all in agreement that those we've selected represent the very best of entrepreneurial talent across the island."
"This year's finalists are at the start of what will be such an exciting journey, not just this year but as they become part of the EY Entrepreneur of The Year community. I'd like to wish them the very best at the beginning of an unforgettable journey through the programme and beyond.''
Now in its 23rd year, the programme has established itself as a world-class development programme that supports, promotes, and connects an extraordinary community of entrepreneurs, championing entrepreneurship throughout the island of Ireland and around the world.
Since its inception, the EY Entrepreneur of The Year community has grown to a tight-knit network of more than 525 alumni who harness each other's wealth of experience, with 77% now doing business with one another.
The EY Entrepreneur of The Year Ireland programme is supported by Premium Corporate Sponsor Julius Baer International, and Government agency partners Enterprise Ireland and Invest Northern Ireland.
The winners of each Award category and one overall winner will be announced in November.
Click here for further details on all the 24 finalists.
ENDS
15 June 2020
For further information contact Micéal Whelan, Communications and Media Relations Manager, UCD Research and Innovation, NovaUCD, e: miceal.whelan@ucd.ie, t: + 353 1 716 3712.
Editors Notes
At NovaUCD, the hub for new ventures and entrepreneurs at University College Dublin, we nurture and support new high-tech companies as part of UCD's mission. At NovaUCD we provide purpose-built, state-of-the-art incubation facilities alongside a comprehensive business support programme for client companies. Since it was established in 2003 NovaUCD has supported over 360 start-ups and early-stage ventures, including companies such as Life Scientific and MagGrow. NovaUCD has been funded through a unique public-private partnership that includes AIB Bank, Arthur Cox, Deloitte, Enterprise Ireland, Ericsson, Goodbody Stockbrokers, UCD and Xilinx. www.novaucd.ie