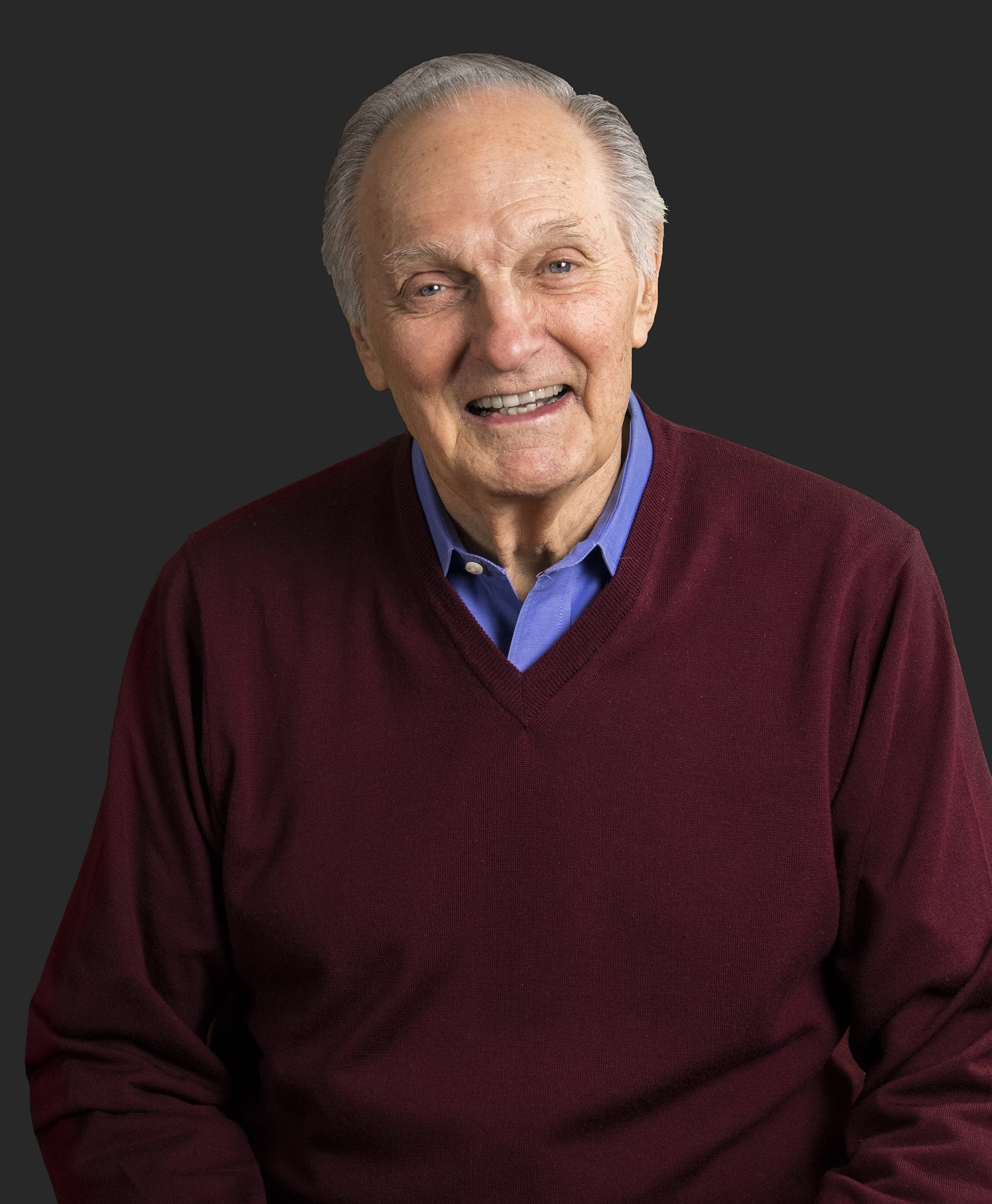 Actor Alan Alda to Address Science Communication Conference in Dublin
- SCI:COM 2018 to focus on reputation and visibility
Hollywood legend and science communication advocate Alan Alda will be a keynote speaker at SCI:COM 2018. SCI:COM, an annual science communication conference, is taking place on 12 December in the Ballsbridge Hotel, Dublin. The focus of this year's conference is reputation and visibility in the world of science communication.
Alan Alda is the founder of the Alda Centre for Communicating Science at Stony Brook University, New York. The Centre trains scientists, through innovative programmes, to help them communicate more effectively with the public.
Alan Alda said, "I'm excited to be visiting Ireland to speak at SCI:COM 2018. We'll talk about the power of connecting with an audience, using empathy and really listening when we're communicating. We need to communicate better now more than ever, in science, in politics, and at the dinner table."
He added, "Ireland has such a powerful tradition of communicating through storytelling and artful use of language, so it will be a treat to be in a room full of people eager to communicate science and really share knowledge."
Also speaking at SCI:COM 2018 will be Mark Pollock and fiancée and partner Simone George, fresh from their highly successful TED talk. Adam Rutherford, best-selling author and presenter of BBC Inside Science, will join Joanna Donnelly, author, The Great Irish Weather Book, on journey to explore the writing process in a workshop session on publishing.
Alex Boyd, Public Engagement and Outreach Manager, UCD Research and Innovation and a member of the SCI:COM 2018 organising committee said, "At SCI:COM we explore excellence in science communication and highlight how skilled communication can positively influence the reputation of research and trust in science. As a community we need to ensure that we authentically connect with stakeholders and communicate our research stories effectively."
One of the largest events of its kind in Europe, SCI:COM 2018 will offer a fresh perspective from innovators, educators and leading science communicators, with a series of talks, workshops and panel discussions.
Speaking about Science Foundation Ireland's involvement in SCI:COM, Interim Director of Science for Society, Margie McCarthy, said, "At Science Foundation Ireland we are dedicated to engaging and educating the Irish public in science. Through the SFI Discover Programme, we seek to fund initiatives which align with our ambitions to make science, technology, engineering and maths inclusive and wide-reaching, with something for everyone no matter their background."
"It is clear to us that the people of Ireland have a strong interest in science content, and events like SCI:COM mean we can bring science communicators together to discuss best practice and exchange ideas that will show us how we can bring STEM content to the public in meaningful ways. Fostering a community which is engaged and scientifically-informed is crucial to the future of our innovative country, and we are very pleased to support SCI:COM which will help us to achieve this."
SCI:COM is supported by Science Foundation Ireland, University College Dublin, British Council (Ireland), the Environmental Protection Agency, the Irish Research Council, the Adapt and Amber SFI Research Centres, Danone Ireland, Abbott, the Public Relations Institute of Ireland and RCSI.
All are welcome to register to attend SCI:COM 2018 via www.scicom.ie especially individuals who communicate science or research, from scientists to journalists to communications professionals from industry and government.
ENDS
4 December 2018
For further information contact Micéal Whelan, Communications Manager, UCD Research and Innovation, e: miceal.whelan@ucd.ie, t: +353 1 716 3712.