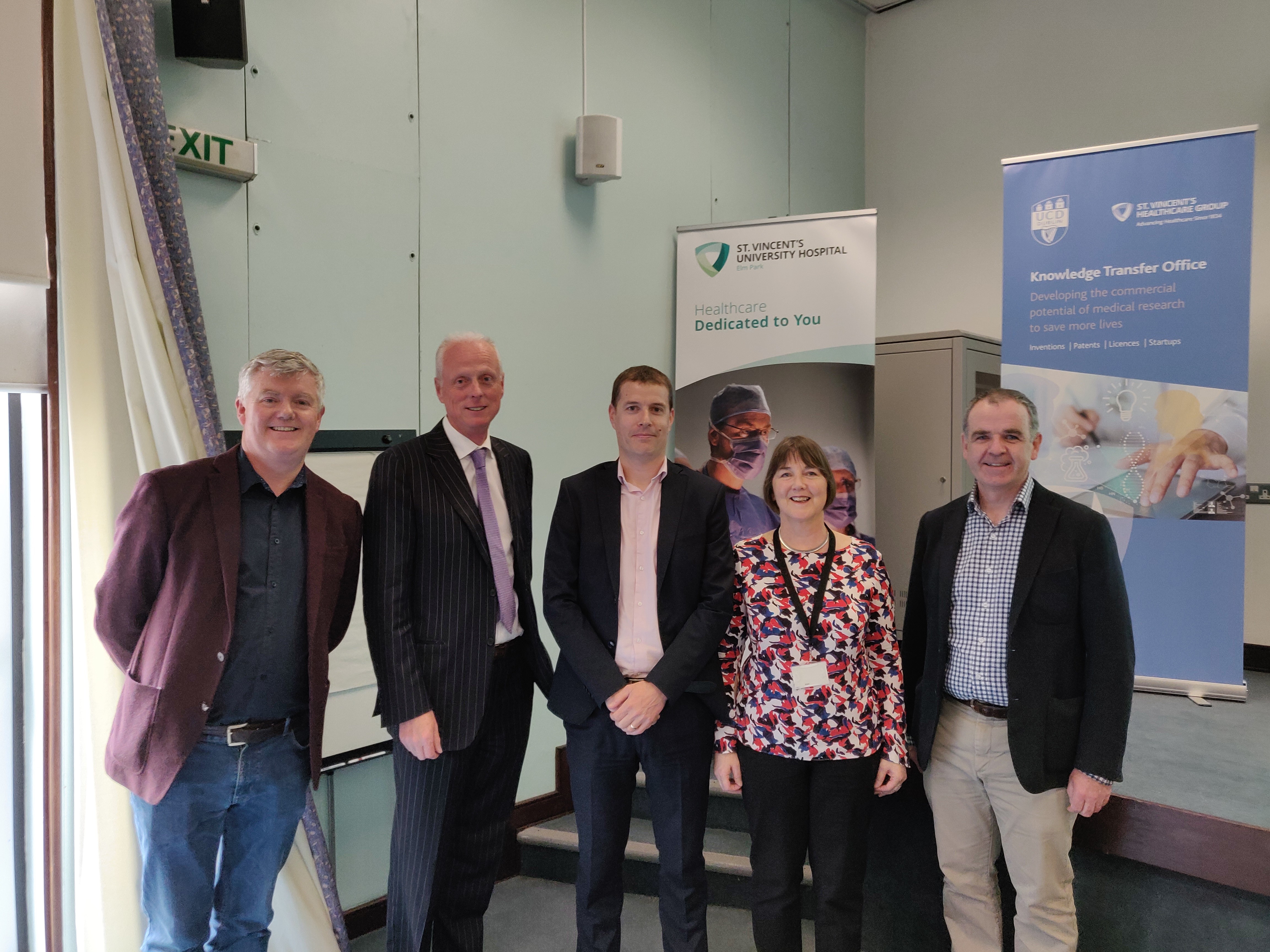 Clinical Innovation Seminar Takes Place in St. Vincent's University Hospital
A clinical innovation seminar, organised by NovaUCD and NCAD, has taken place at St. Vincent's University Hospital. The aim of the seminar entitled, 'From Concept to Product', was to discuss clinical innovation and the wider Irish innovation ecosystem with healthcare professionals at St. Vincent's.
The seminar was introduced by Professor Michael Keane, Dean of Medicine and Head, UCD School of Medicine.
Speakers at the seminar included;
Dr Ena Walsh, Case Manager, Life Sciences, who spoke about the supports available through NovaUCD and the wider NovaUCD ecosystem;
Dr David Corr, CEO, Atturos, a UCD spin-out company, who spoke about his experiences of developing a business and finding the value proposition;
Brian O'Neill, European Patent Attorney, FR Kelly who spoke on the topic of intellectual property protection;
and
Enda O'Dowd, Head of Medical Device Design, NCAD, who spoke about the process of designing medical devices through a human centred approach.
Last year UCD opened an in-hospital Knowledge Transfer Office in St. Vincent's to develop the commercial potential of the research outputs emerging from the hospital and to extend the reach of its medical advancements to a greater number of patients worldwide.
ENDS
6 June 2019
For further information contact Micéal Whelan, UCD Research and Innovation, e: miceal.whelan@ucd.ie, t: +353 1 716 3712.