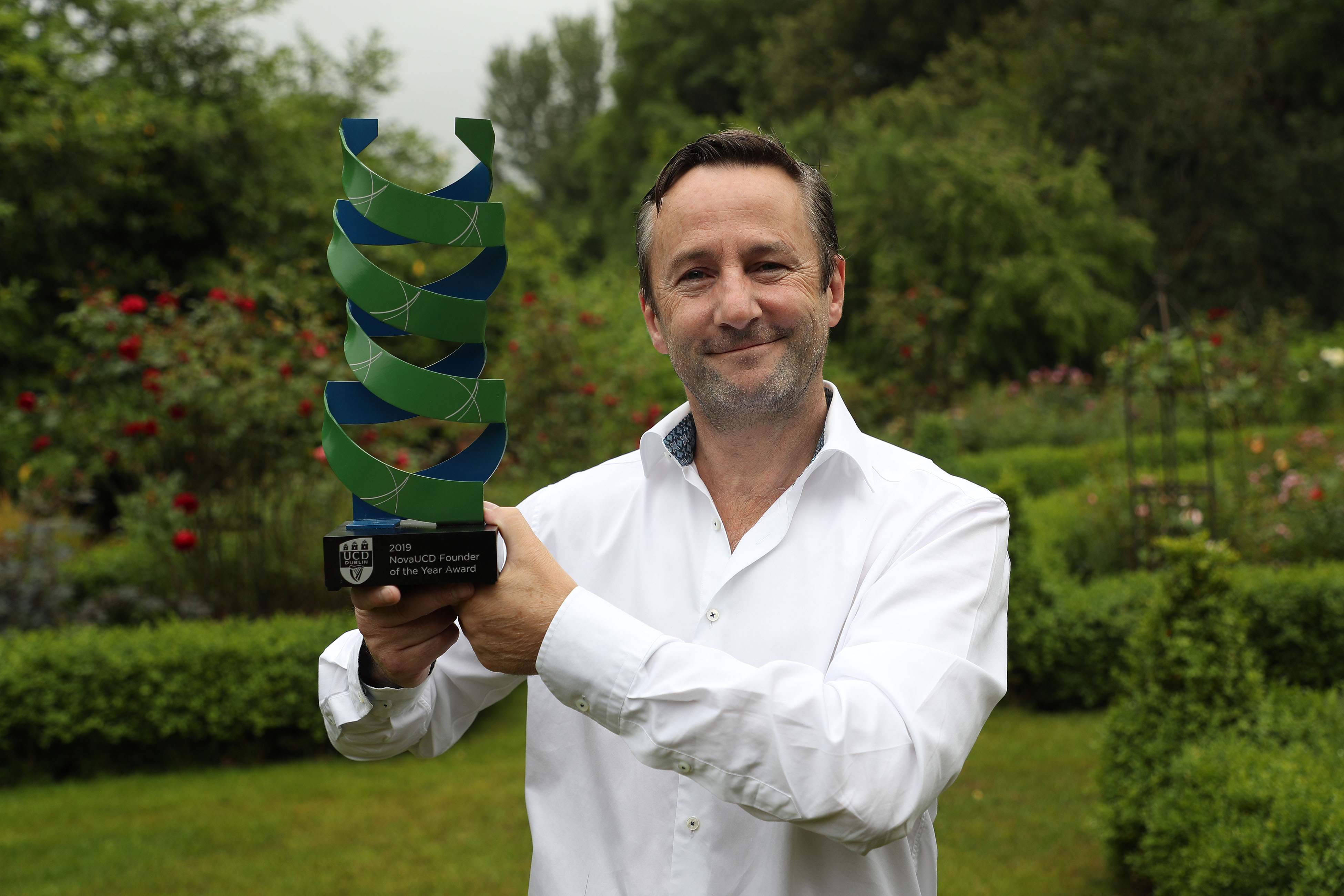 Greenman Invests in Manna as Drone Delivery Trial Planned for Germany
Greenman, the market-leading food retail real estate investment manager, has announced its participation in the latest funding round in Manna, with a drone delivery trial planned to take place in Germany in 2021. This its first investment made by Greenman in a technology business.
The value of the latest funding round has not been disclosed.
Manna's current investors include; Atlantic Bridge University Fund; Dynamo Ventures; Elkstone, FF Venture Capital and Frontline.
Manna, which was founded by Bobby Healy and with offices in NovaUCD and Wales, is currently trialling a drone delivery service in Oranmore, Co. Galway. In Oranmore Manna is delivering goods such as food and pharmaceuticals to the local community within a three-minute window.
The investment by Greenman has been made through Greenman Partners, part of the wider Greenman Group, and will leverage Greenman OPEN's (the largest German food-focused real estate fund) real estate, tenants and partners in Germany to put together a pilot project in Germany offering drone delivery services in 2021. If successful, this will be the first trial of Manna's technology that has taken place on mainland Europe.
Currently, 0.5% of all grocery transactions in Germany take place in a Greenman OPEN owned store, which means Greenman is well placed to prepare and plan for the future and become a leading voice in the discussion on the future of grocery retail in Europe.
Ronayne O'Mahony, Director of Expansion for Greenman Partners, said, "This is an exciting investment for Greenman, particularly as it is our first in the technology space. We believe that technology companies and platforms such as Manna have the potential to be at the cutting edge of the future grocery delivery model and are delighted to be partnering with them as they begin this journey."
Bobby Healy, CEO and founder, Manna said, "We're delighted to have Greenman as a strategic investor. This deal is a testimony to the value we bring to the retail industry, and we look forward to bringing our service to Germany in the not too distant future."
This the first of a series of investments that Greenman will be making in technology businesses related to the food retail sector, allowing the investment manager to gain deeper insights and understanding into how developing technology will affect bricks and mortar stores, as well as those who own, operate and shop in them.
Ronayne O'Mahony added, "We continue to believe that bricks and mortar will be a vital component of food retail; however, there are a number of new and emerging technologies that will complement and enhance the uses of these sites and the experience for consumers. Our knowledge of the food retail sector and unique proprietary information places Greenman and Greenman Partners in an excellent position to be pursuing investments that will shape the future of food retail."
Earlier this year Bobby Healy was named the recipient of the 2019 NovaUCD Founder of the Year Award.
ENDS
4 November 2020
For further information contact Micéal Whelan, Communications and Media Relations Manager, UCD Research and Innovation, NovaUCD, e: miceal.whelan@ucd.ie, t: + 353 1 716 3712.
Editors Notes
For further information about Greenman visit https://www.greenman.com/
For further information about Manna visit https://www.manna.aero/