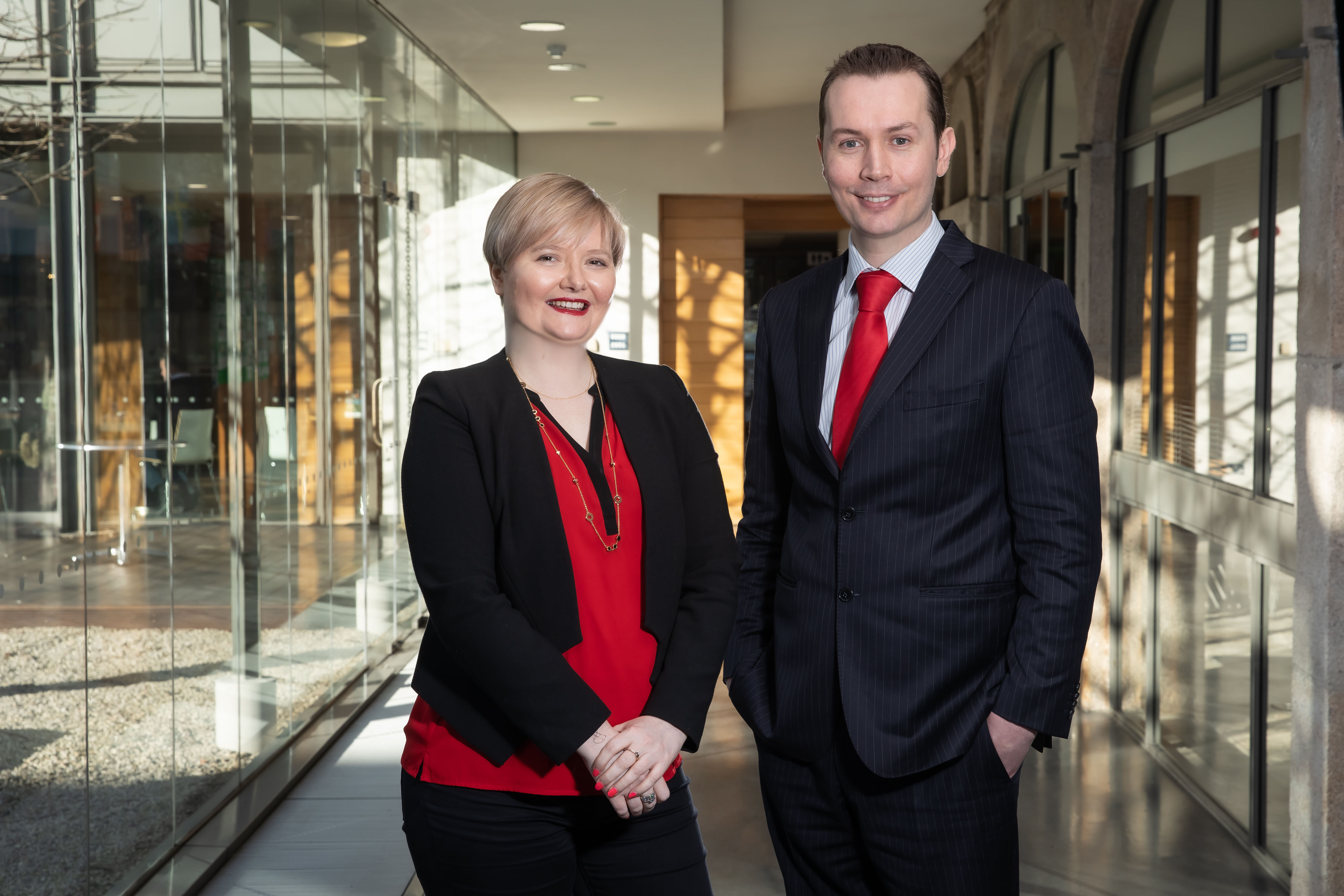 Initiative Ireland Appoints New Chief Operations Officer to Lead Expansion of Services and Operations Across UK and Europe
Initiative Ireland the property finance and impact investment specialist, today announced the appointment of Sinead Byrne as the company's new Chief Operations Officer (COO).
With this appointment she will lead the implementation of new technology and service expansions across the company as the it prepares for entry into new European markets, including the UK, as announced earlier this year.
As an impact finance firm, Initiative Ireland enables its impact investor community to co-fund asset-backed projects that deliver a positive social and environmental impact, in addition to offering competitive returns to their clients. As a matter of principle, community membership is open to small investors, in addition to companies and international funds, to promote a culture of financial inclusion.
Initiative Ireland currently operates Ireland's largest property lending marketplace, managing an impact investor community which co-funds the construction of energy-efficient social and affordable housing projects nationwide, through secured loans financed via the company's online platform.
The company is headquartered at NovaUCD, the Centre for New Ventures and Entrepreneurs at University College Dublin and is supported by Enterprise Ireland as a high-potential start-up.
Announcing the appointment Padraig W. Rushe, CEO, Initiative Ireland, said, "We are delighted to have Sinead join the team. She brings a wealth of experience in leading programme delivery, regulatory engagements and she also has extensive knowledge and experience of the Irish property and finance market."
Sinead Byrne has over 14 years of banking in the Irish market. Having previously held roles with Ulster Bank, Danske Bank and EBS, she joins Initiative Ireland from Citibank, where she was a Director of Risk Analytics for Europe.
Sinead Byrne, COO, Initiative Ireland, said, "Property and impact investing is often only available to institutional investors. One of the main reasons I wanted to join Initiative Ireland was how focused the company is on responsible financial inclusion. Investing should be accessible and available to everyone. Some of our upcoming system and service expansions will make it easier that ever before for clients to join and access our offering."
Initiative Ireland enables private investors to co-fund property-backed loans, committing as little as €500 per loan alongside its institutional credit partners. This hybrid model promotes financial inclusion and also provides surety of funding to the company's borrowers, who know that loans are institutionally backed from the start.
Initiative Ireland's experienced lending team originate and manage each loan from end-to-end on behalf of investors. Each loan is secured with a first legal charge over the property.
ENDS
4 March 2020
For more information contact Miceal Whelan, University College Dublin, Communications and Media Relations Manager, NovaUCD, UCD Research and Innovation, t: + 353 1 716 3712 or e: miceal.whelan@ucd.ie or Padraig W. Rushe, CEO, Initiative Ireland, t: +353 1 685 9259 or e: team@initiativeireland.ie.
Editors Notes
Initiative Financial Services trading as Initiative Ireland is a private (Irish owned) financial services company focused on delivering social impact. It acts as Loan Agent on all loans. As a Private, Pension or Corporate Lender with the company, clients can lend as part of a Private Lending Syndicate, in return for a share of the issued loan and interest income. Members are able to tailor their loan portfolio in line with their own risk-reward appetite, choosing which pre-approved loans to fund to achieve their financial and social goals. www.initiativeireland.ie
Initiative Ireland Nominees Limited is a trust and company service provider, authorised by the Department of Justice and Equality of Ireland. It acts as the Security Agent, holding a first legal charge over the funded properties in trust for the Private Lending Syndicate Members. www.iin.ie
Initiative Ireland is a partner of MANGOPAY, a public limited liability company incorporated in Luxembourg (Number B173459) and approved as an electronic money institution by the Financial Sector Regulator (CSSF), Luxembourg.
At NovaUCD, the hub for new ventures and entrepreneurs at University College Dublin, we nurture and support new high-tech companies as part of UCD's mission. At NovaUCD we provide purpose-built, state-of-the-art incubation facilities alongside a comprehensive business support programme for client companies such as Initiative Ireland. NovaUCD has supported over 360 companies and early-stage ventures. Supported companies have attracted over €760 million of investment and currently employ over 1,040 people directly. NovaUCD has been funded through a unique public-private partnership that includes AIB Bank, Arthur Cox, Deloitte, Enterprise Ireland, Ericsson, Goodbody Stockbrokers, UCD and Xilinx. www.novaucd.ie