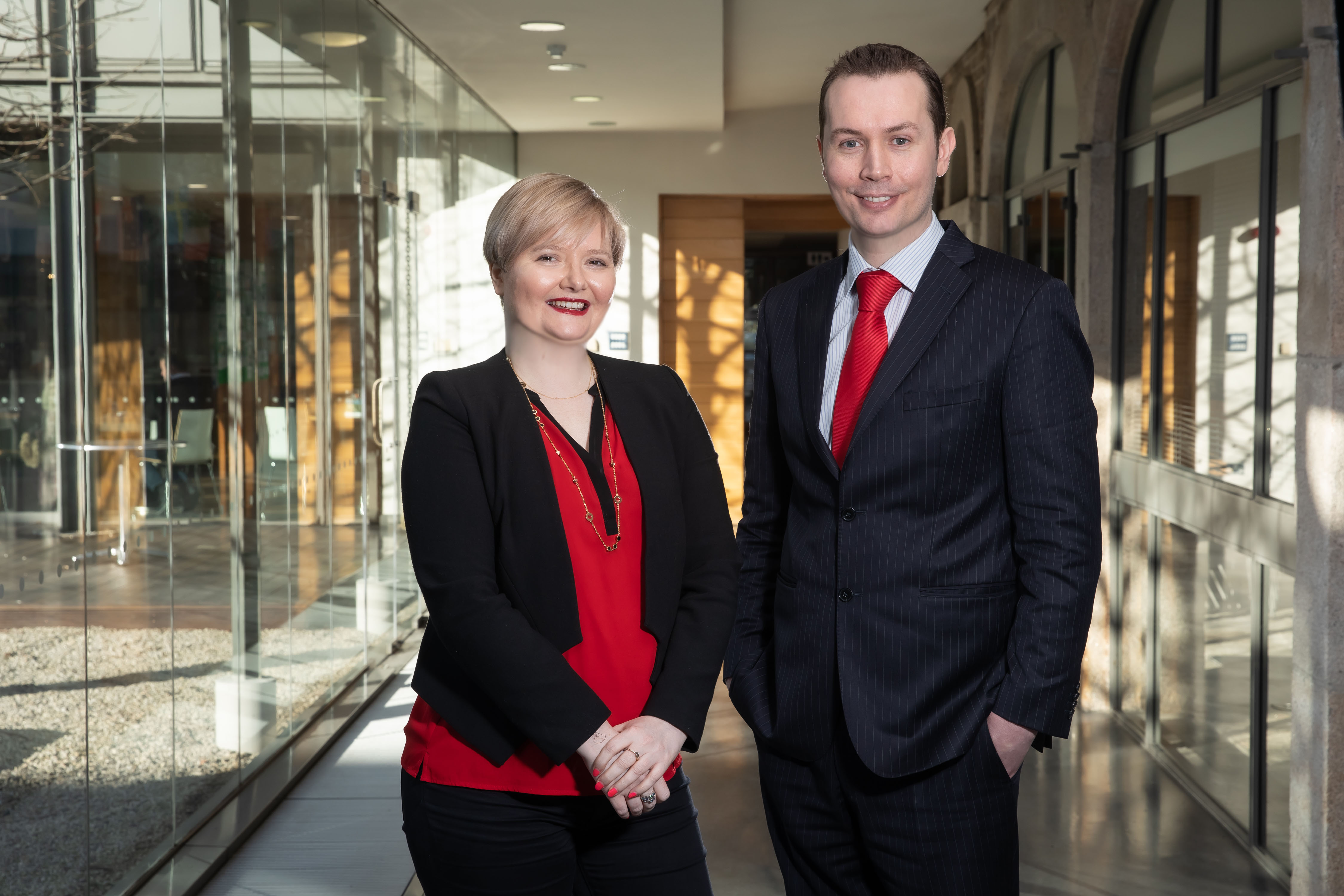 Initiative Ireland Wins Innovation Award at Irish Pension Awards 2020 and Launches New Online Advisor Community
- New online advisor community established for brokers and financial advisors
Initiative Ireland was last night announced as the winner of the Innovation of the Year Award at the 2020 Irish Pension Awards. The company received the Award in recognition of its Pension Lending Accounts which were launched last year.
These accounts enable private investors to open self-managed pensions and join Initiative Ireland's Impact Investor Community. This community is made up of Funds, Irish Businesses, Private Investors and Pension Investors who come together to co-fund the construction of energy-efficient social and affordable housing schemes nationwide.
Padraig W. Rushe, CEO, Initiative Ireland said, "We are honoured to be to have won Innovation of the Year Award and to have been shortlisted in a total of 5 Award categories at this year's Irish Pension Awards. We established Initiative Ireland to offer honest, fair and secured opportunities to clients. Our Pension Lending Account enable everyday investors to access the Irish Property Market in a more conservative way, committing as little as €25,000 to co-fund property-backed loans. Ultimately, it's about giving investors more control over the funds, while helping them to earn good by doing good."
Watch a short video of Initiative Ireland being announced as winner of the 2020 Innovation of the Year Award
Initiative Ireland has today also announced the launch of a new online Advisor Community, aimed at financial advisors. The platform, which can be accessed at InitiativeIreland.ie, makes it easier for financial advisors to setup new self-managed pensions for their clients or invite existing clients with pensions to setup a Secured Lending Account. It also enables the Advisor to monitor their client's loans, for increased transparency and ease.
Initiative Ireland, which is headquartered at NovaUCD, the Centre for New Ventures and Entrepreneurs at University College Dublin, is supported by Enterprise Ireland as a high-potential start-up.
Padraig W. Rushe, CEO, Initiative Ireland, said, "Financial advisors face a challenge sourcing stable competitive investment yields for their clients while also avoiding the volatility that often come with higher yield investments."
"With an Advisor Account, advisors can give their clients access to co-fund secured loans that deliver social and affordable housing nationwide against a backdrop of significant unmet housing demand. We are unlocking an asset class that provides pension investors to access and support the property market in a more secured and conservative way. We are working with our Advisor Network to promote responsible financial inclusion."
Sinead Byrne, COO, Initiative Ireland said, "When managed carefully, co-funded secured property loans offer clients a way to earn compelling returns but also help address the significant shortfall in the housing market. Last year there was a 48% shortfall in housing supply. The true housing shortfall is understated, due to a mismatch in the affordability of supply, with many Irish families locked-out of the market due to a lack of new affordable housing stock. That's why we focus on financing social and affordable housing schemes on behalf of our Impact Investor Community."
"At a time when many investments have suffered from significant volatility, our projects have been able to remain active and benefited from significant collateral cover to protect our community. We manage loans from end-to-end, taking an active approach to safeguard our clients. We're conservative and innovative and it is great for that work to be recognised on an industry level," she added.
The Irish Pensions Awards are now in their 9th year and among the other companies announced as 2020 Award winners, across over twenty Award categories were, Aviva, KBC, Mercer and Irish Life.
The full list of 2020 Irish Pension Awards winners is available via: https://www.europeanpensions.net/irishawards/winners20.php.
ENDS
20 November 2020
For more information contact Miceal Whelan, University College Dublin, Communications Manager, UCD Research and Innovation, NovaUCD, t: + 353 1 716 3712, e: miceal.whelan@ucd.ie or Padraig W. Rushe, CEO, Initiative Ireland, t: +353 1 685 9259 or e: team@initiativeireland.ie.
Editors Notes
Initiative Financial Services trading as Initiative Ireland is a financial services company focussed on delivering social impact. It acts as Loan Agent on all loans. As a Private, Pension or Corporate Lender with the company, clients can lend as part of a Private Lending Syndicate, in return for a share of the issued loan and interest income. Members are able to tailor their loan portfolio in line with their own risk-reward appetite, choosing which pre-approved loans to fund to achieve their financial goals. www.initiativeireland.ie
Initiative Ireland Nominees Limited is a trust and company service provider, authorised by the Department of Justice and Equality of Ireland. It acts as the Security Agent, holding a first legal charge over the funded properties in trust for the Private Lending Syndicate Members. www.iin.ie
Initiative Ireland is a partner of MANGOPAY, a public limited liability company incorporated in Luxembourg (Number B173459) and approved as an electronic money institution by the Financial Sector Regulator (CSSF), Luxembourg.
At NovaUCD, the hub for new ventures and entrepreneurs at University College Dublin, we nurture and support new high-tech companies as part of UCD's mission. At NovaUCD we provide purpose-built, state-of-the-art incubation facilities alongside a comprehensive business support programme for client companies such as Initiative Ireland. NovaUCD has supported over 360 companies and early-stage ventures. Supported companies have attracted over €760 million of investment and currently employ over 1,040 people directly. NovaUCD has been funded through a unique public-private partnership that includes AIB Bank, Arthur Cox, Deloitte, Enterprise Ireland, Ericsson, Goodbody Stockbrokers, UCD and Xilinx. www.novaucd.ie
Now in their 9th year, the Irish Pensions Awards continue to go from strength to strength, giving well-deserved recognition to those pension funds, pension providers, advisers and pension professionals who strive to maintain the highest standards of excellence and professionalism in everything they do, despite the challenging economic and political landscape they find themselves operating in. https://www.europeanpensions.net/irishawards/