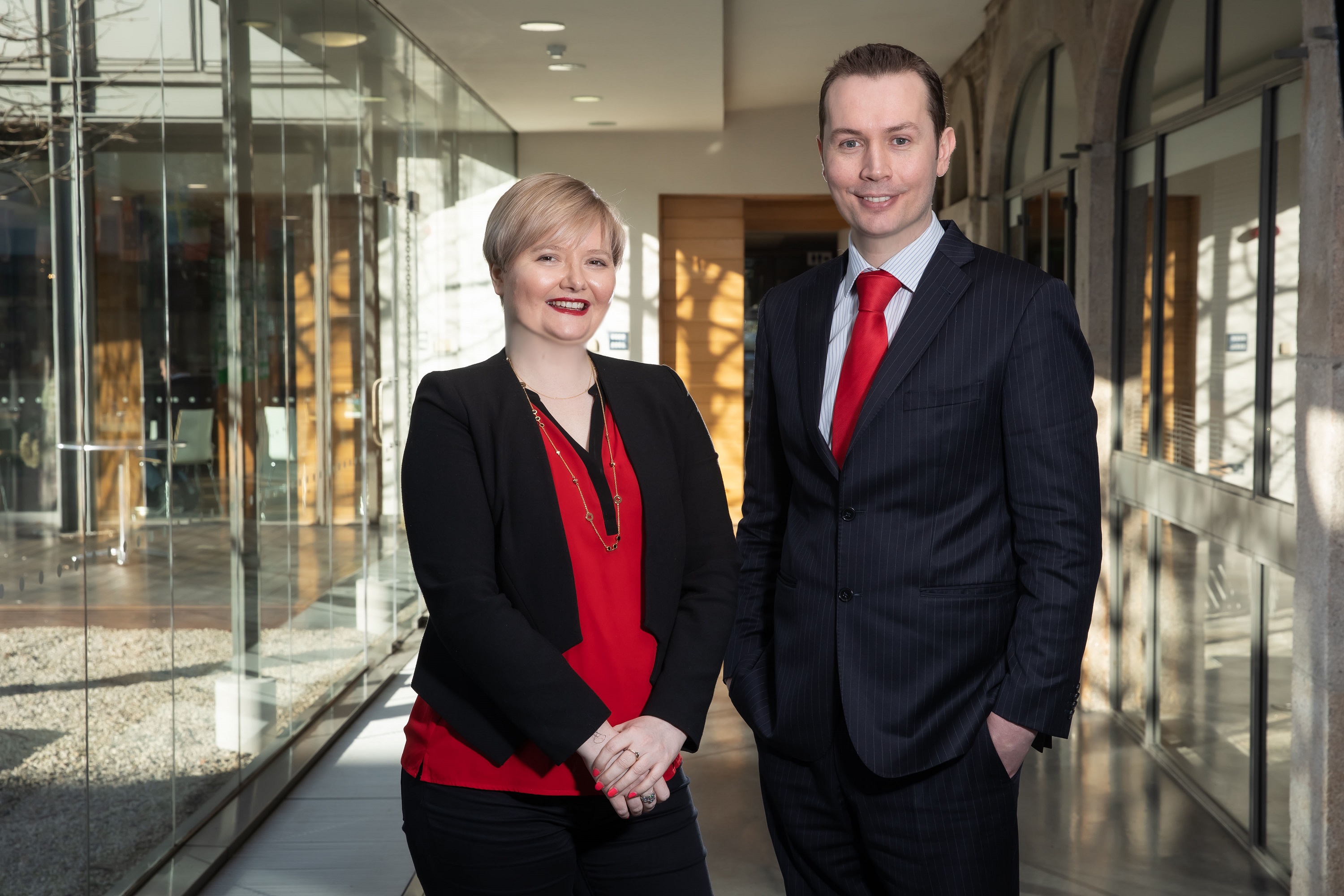 Initiative Ireland Launches Housing 2020 Report with Focus on Homelessness and COVID-19
Initiative Ireland today published its third annual housing report, entitled Housing 2020.
The report highlights that there was an 18% increase in new housing delivered in Ireland during 2019, which is a fourth consecutive year of growth. However, despite the increase, there was a 48% shortfall in supply overall.
The report also highlights how lower-income families remain locked out of housing, especially within the Greater Dublin Area; where households on the current average income of €65,000 were able to access less than 5% of new homes built.
Housing 2020 also indicates that COVID-19 is expected to impact up to 20% of housing delivery in Ireland, meaning supply is unlikely to increase in 2020, instead remaining at 20,000 units this year.
Initiative Ireland, a social impact finance firms, specialising in property development finance for social and affordable housing, is headquartered at NovaUCD, the Centre for New Ventures and Entrepreneurs at University College Dublin and is supported by Enterprise Ireland as a high-potential start-up.
Key findings in Housing 2020, include:
COVID-19 is expected to impact up to 20% of housing delivery, meaning supply is unlikely to increase in 2020, holding at 20,000 units.
New home delivery increased 18% year on year but there was a 48% shortfall overall relative to demand and a material affordability mismatch with the market.
New house prices were 30% higher than second-hand homes in 2019 on average, demonstrating the emergence of two distinct markets.
Households on the average income in Greater Dublin Area, could access less than 5% of new built homes in 2019.
While Ireland's GDP has increased 50% over the last 5 years, rental pressure has resulted in a 300% increase in people living in Emergency Accommodation.
The Housing 2020 Report is available via https://www.initiativeireland.ie/media.
Launching the Report Padraig W. Rushe, CEO, Initiative Ireland, said, "The data in Housing 2020 demonstrates strong improvements to housing supply but there is a shortfall overall, and a continued undersupply of affordable housing which continues to impact low to middle income families the hardest."
He added, "COVID-19 has and will impact supply this and next year. At a time when most of us are confined to our homes, it is important to remember that there are over 10,000 Irish families still living in emergency accommodation nationwide. While the short-term restrictions introduced by government were appropriate and prudent, it is promising to now see some social housing developments reactivating, albeit subject to essential social distancing and enhanced health and safety measures."
"With a near 50% shortfall in housing supply last year and facing a similar shortfall next year, we need to maintain a balanced approach without compromising the health and safety of workers and that seems to be the approach now coming into effect. Developers and finance providers have a role to play, to promote safe work practices that factor in COVID-19 restrictions."
As an impact finance firm, Initiative Ireland enables its impact investor community to co-fund the construction of energy-efficient social and affordable housing projects nationwide. The company also advocates for societal and environmental impact, through their publications and investment strategies.
To date the company's community has financed €25 million in smaller scale housing development loans, secured with a first legal charge over the underlying properties and aims to increase this to €100 million over the next 12 months.
While this model was designed to deliver greater societal impact, it may also offer a more prudent strategy for housing supply in light of COVID-19.
Sinead Byrne, COO, Initiative Ireland said, "As an impact finance specialist, we have always been committed to delivering societal and environmental impact by funding smaller scale social and affordable, energy-efficient housing developments nationwide. We do this for the impact."
"The smaller scale of these developments however does mean they are delivered by smaller teams, working often in more remote locations. In light of COVID-19 this model can help to reduce the immediate health risks for the men and women who are actively working on these developments up and down the country, as well as supporting jobs nationwide."
She added, "As an investment opportunity, all loans are secured with a first legal charge over the properties and these loans show no correlation with the markets, making for a lower volatility, asset-backed opportunity. That is why we feel comfortable empowering smaller investors to lend alongside our institutional clients, committing as little as €500 per loan. That way we address the housing inequality for our communities but also promoting responsible financial inclusion within our impact investor community."
The Housing 2020 Report is available via https://www.initiativeireland.ie/media.
ENDS
23 April 2020
For further information contact Micéal Whelan, Communications and Media Relations Manager, UCD Research and Innovation, e: miceal.whelan@ucd.ie, t: + 353 1 716 3712 or Padraig W. Rushe, CEO, Initiative Ireland, e: finance@initiativeireland.ie.
Editors Notes
Initiative Financial Services trading as Initiative Ireland is a private (Irish owned) financial services company and social enterprise, focused on delivering societal and environmental impact through finance and investments. It acts as Loan Agent on all loans. As a Private, Pension or Corporate Lender with the company, clients can lend as part of a Private Lending Syndicate, in return for a share of the issued loan and interest income. Members are able to tailor their loan portfolio in line with their own risk-reward appetite, choosing which pre-approved loans to fund to achieve their financial and social goals. www.initiativeireland.ie
Initiative Ireland Nominees Limited is a trust and company service provider, authorised by the Department of Justice and Equality of Ireland. It acts as the Security Agent, holding a first legal charge over the funded properties in trust for the Private Lending Syndicate Members. www.iin.ie
Initiative Ireland is a partner of MANGOPAY, a public limited liability company incorporated in Luxembourg (Number B173459) and approved as an electronic money institution by the Financial Sector Regulator (CSSF), Luxembourg.
At NovaUCD, the hub for new ventures and entrepreneurs at University College Dublin, we nurture and support new high-tech companies as part of UCD's mission. At NovaUCD we provide purpose-built, state-of-the-art incubation facilities alongside a comprehensive business support programme for client companies such as Initiative Ireland. NovaUCD has supported over 360 companies and early-stage ventures. Supported companies have attracted over €760 million of investment and currently employ over 1,040 people directly. NovaUCD has been funded through a unique public-private partnership that includes AIB Bank, Arthur Cox, Deloitte, Enterprise Ireland, Ericsson, Goodbody Stockbrokers, UCD and Xilinx. www.novaucd.ie