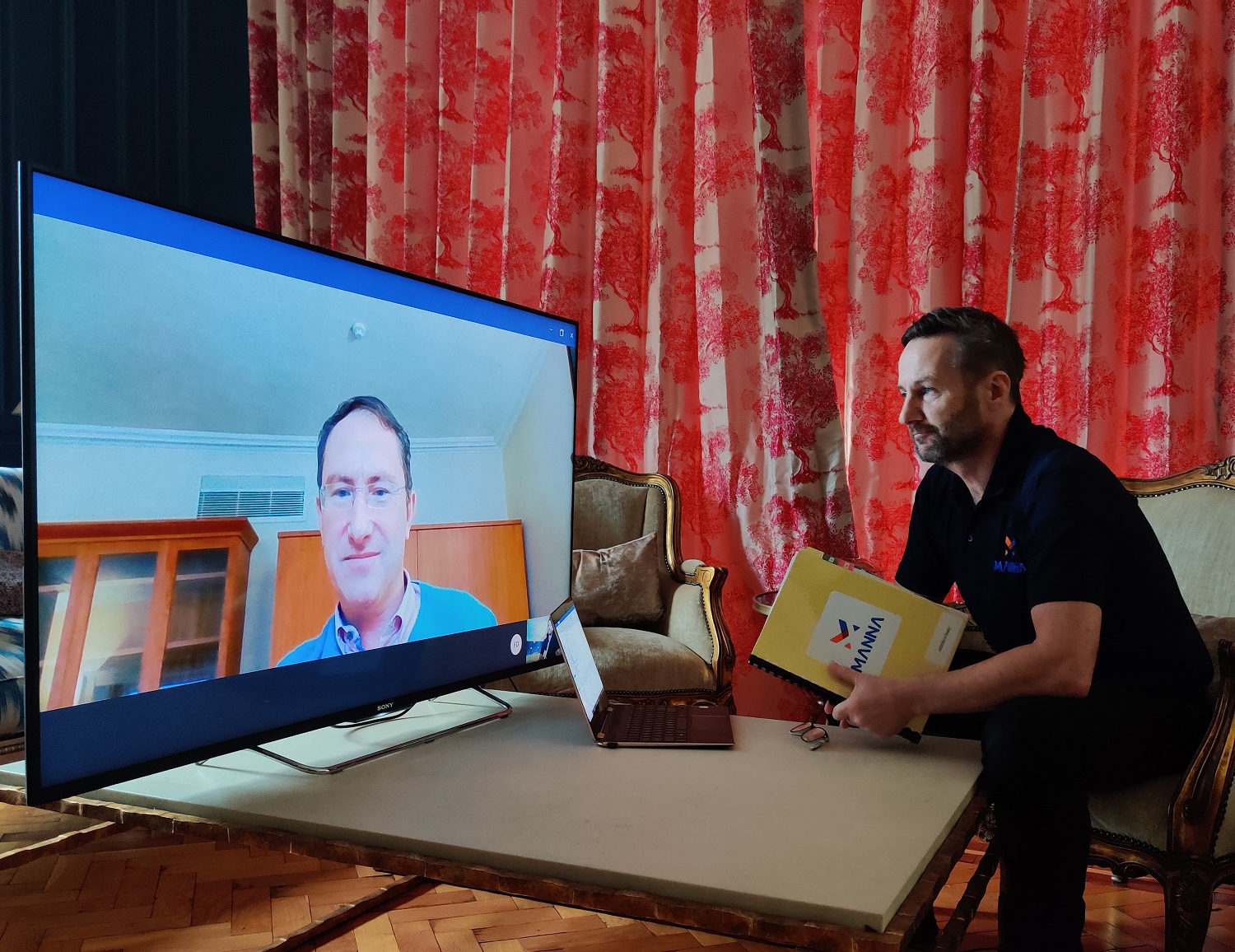 Manna Applies to Irish Aviation Authority for EU Drone Operator Certificate
Manna the world's first aviation-grade B2B drone delivery 'as-a-service' company, has applied to the Irish Aviation Authority (IAA) for a light UAS operator certificate (LUC) which is available under new EU drone regulations which came into force in December.
Manna's application, the first received by the IAA from an Irish company, will now be reviewed by the IAA in line with the requirements of the EU regulations.
A LUC, recognised in all EU Member States, is an organisational approval certificate which assigns certain privileges to a drone operator. When the IAA is satisfied that a LUC applicant has demonstrated all the necessary capabilities, it will issue the certificate and assign privileges to the drone operators based on their level of maturity.
Manna, which was founded by Bobby Healy has offices in NovaUCD and Wales, and now has a team of over 35 staff. The company has trialled a drone delivery service in partnership with Tesco in Oranmore, Co. Galway delivering goods such as food and pharmaceuticals to the local community within a three-minute window.
Diarmuid Ó Conghaile, the newly appointed Aviation Regulator of the IAA, welcomed Manna's submission and said, "This is an exciting development. Local delivery by drone is a green technology and an economically efficient way to provide services to rural communities and isolated individuals, including delivery of food and medicines."
He added, "The new pan-European regulation opens doors for innovative companies such as Manna, giving them access to a market of over 500 million consumers. The IAA's review will ensure that the service meets all of the safety requirements, including appropriate risk assessment."
Bobby Healy, CEO and founder, Manna said, "This is the beginning of our journey in rolling out our service across Europe, and we're delighted to be kicking things off in Ireland where the IAA and Irish Government have been very strong supporters of our mission."
"I'd also like to pay a special thanks to the 10,000 or so amazing residents of Oranmore, Co. Galway who have been a delightful audience for the future of home delivery. Couldn't have done it without them."
ENDS
8 January 2021
For further information contact Micéal Whelan, Communications and Media Relations Manager, UCD Research and Innovation, NovaUCD, e: miceal.whelan@ucd.ie, t: + 353 1 716 3712.
Editors Notes
Using custom-developed aerospace grade drones Manna is making 3-minute air delivery a reality, whether you want food, medicine or anything you need in your local community. https://www.manna.aero/
The Irish Aviation Authority is responsible for the management of Irish controlled airspace, the safety regulation of Irish civil aviation and the oversight of civil aviation security in Ireland. https://www.iaa.ie/
Light UAS operator certificate (LUC) privileges may allow the organisation to self-authorise operations, removing the requirement to obtain a prior authorisation. The privileges may be one or more of the following:
conduct operations covered by standard scenarios without submitting a declaration;
self-authorise operations conducted by the drone operator and covered by a pre-defined risk assessment;
self-authorise all operations conducted by the drone operator without applying for an authorisation.
For more information on Drone Safety Regulations, visit www.iaa.ie/drones and www.easa.europa.eu/drones
At NovaUCD, the hub for new ventures and entrepreneurs at University College Dublin, we nurture and support new high-tech and knowledge-intensive companies as part of UCD's mission. At NovaUCD we provide purpose-built, state-of-the-art incubation facilities alongside a comprehensive business support programme for client companies such as Manna. NovaUCD has been funded through a unique public-private partnership that includes AIB Bank, Arthur Cox, Deloitte, Enterprise Ireland, Ericsson, Goodbody Stockbrokers, UCD and Xilinx. www.novaucd.ie