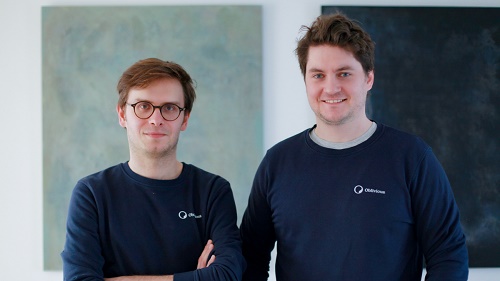 Confidential Computing: Oblivious Raises €5.35 million to Enable Secure Use of Confidential Data for Machine Learning
Confidential computing start-up Oblivious today announced that it has raised €5.35 million in funding to change the way we broker trust between the data scientist and data owners.
The seed round was led by Cavalry Ventures, a Berlin-based early-stage VC fund, which was joined by a range of supporting European and US-based VCs and angels including, Act VC, Atlantic Bridge, Firestreak Ventures, Expeditions Fund and Hustle Fund.
"Collectively, the tech industry has put hundreds of billions into building robust data lakes and advanced data science tooling, but standard role-based access control still remains untouched since the '80s. We focus on building tools that allow data scientists to access and use the world's most impactful data while ensuring it is used for its intended purpose, and we call it 'Eyes-Off Data Science'," said Robert Pisarczyk, founder and CEO, Oblivious.
Setting up guardrails to ensure data sovereignty and confidentiality
Over the last two decades, users put immense trust in software companies that offer convenient services. However, few and far between know what actually happens when a request, such as a query to Google Translate, is made and where fragments of personal data eventually end up.
Legislators have tried to push legal compliance to manage this, standards bodies have pushed certification, but only now in the age of confidential computing can the physical chips and underlying cloud providers prove how data is used.
Oblivious focuses on changing the way users broker trust in the data economy. The Oblivious team of engineers, security architects and product designers are focused on building the tools to allow API providers to work on sensitive data while enforcing confidentiality constraints and brokering trust between organizations.
"Put yourself in the shoes of Uber, Airbnb or any modern tech-enabled company. You can't simply hand your data scientist the keys to customer data. Like with any powerful resource it could be used for great good or great evil," added Robert Pisarczyk, "we believe that by restricting how data is used, through modern privacy enhancing technologies, we can open the doors to the next wave of data innovations while providing the safety rails to ensure its only used for good."
An idea born out of frustration in the daily handling of data
Oblivious, which is headquartered at NovaUCD in Dublin, was founded in 2020 by Robert Pisarczyk and Jack Fitzsimons, both Oxford PhDs with an extensive background in computer engineering, data science, machine learning and cryptography.
The two founders knocked heads at a fortuitous time. Jack had seen too many projects red-flagged and completely scrapped due to data access issues or data scientists being given access to too sensitive information that they did not really need for their tasks. Robert knew that many such challenges can be tackled with privacy enhancing technologies. Together, they wanted to make it straightforward to integrate privacy tooling into the workflow of any data scientist and developer.
"The impeccable timing of the two founders has truly aligned with the growing importance of data and AI in our world. As AI systems act as a catalyst for extracting valuable insights from information, it is crucial to ensure the integrity of these models and maintain the confidentiality of the processed data. Oblivious is developing the essential tools that data scientists will undoubtedly rely on in the near future to uphold privacy and trustworthiness in their work," said Claude Ritter, Managing Partner, Cavalry Ventures.
Oblivious, an Enterprise Ireland and an ESA BIC Ireland client company, currently has a staff of 13, and intends to create 7 new jobs.
ENDS
17 April 2023
For further information contact, Robert Pisarczyk, Oblivious, e: rob@oblivious.ai or Micéal Whelan, Communications and Media Relations Manager, UCD Research and Innovation, e: miceal.whelan@ucd.ie.
Editors Notes
Oblivious is a confidential computing start-up. The company is building tools to allow data scientists and machine learning models to work on sensitive data while enforcing confidentiality constraints and brokering trust between businesses. https://www.oblivious.ai/
Founded in 2016 by a group of seasoned entrepreneurs and investors, Cavalry Ventures is an early-stage venture capital firm in Berlin, Germany, that backs bold entrepreneurs in building a better future through technology. Cavalry is a first check investor and initially invests in European pre-seed or seed-stage technology companies, across the enterprise as well as consumer spaces.
Cavalry is defined by its entrepreneurial DNA. The team is driven by appreciation towards entrepreneurs and their will to turn extraordinary ideas into action. Through a dedicated Platform Team, Cavalry aims to connect its entrepreneurs to investors, engineers, academics, executives, industry experts, and others to create the optimal ecosystem for Cavalry portfolio companies to thrive. Cavalry has backed more than 50 companies, including Forto, Bryter, Rekki, PlanRadar, and Clarisights. https://cavalry.vc/