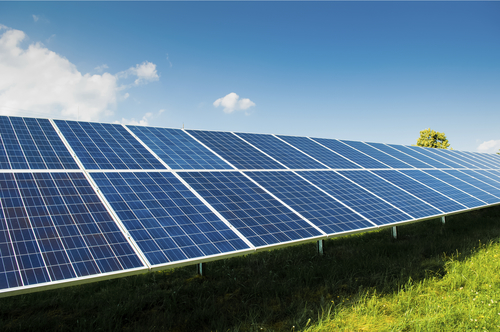 Power Capital Renewable Energy Acquires Majority Interest in Terra Solar's 400 MW Portfolio of Solar Assets in Cork and Wexford
Power Capital Renewable Energy (PCRE), based in Dublin, has acquired a majority interest in a 400 Megawatt (MW) portfolio of solar assets from Terra Solar, one of Ireland's largest solar development firms. Terra Solar is headquartered at NovaUCD, the Centre for New Ventures and Entrepreneurs at University College Dublin.
The acquisition of this portfolio by PCRE will boost the growth of solar energy in Ireland and brings the company's total portfolio to 840 MW.
Construction of solar farms in Co. Cork and Co. Wexford will begin in 2022 and PCRE plans to complete development over the next five-years with the first plants expected to become operational by the middle of 2023. The development will be carried out in close partnership with Terra Solar and local stakeholders.
It is expected that about €200 million of capital will be needed to build out the entire portfolio, with equity being provided by Omnes Capital, PCRE's Paris-based backer, and debt to be raised with Irish and international lenders.
Peter Duff, Director, PCRE said, "PCRE's strategy of building Ireland's leading Independent Power Producer has come one step closer today. Both Terra Solar and PCRE share common values and ambitions to help Ireland meet its 2030 targets and we are excited that Terra Solar chose us as a partner to bring these sites through construction. Backed by the financial strength and experience of Omnes Capital, we will be investing over €200 million in the coming two to three years in building out these assets."
David Fewer, co-founder, Terra Solar said, "These sites represent over four years of intensive local engagement with landowners, communities and planners to ensure that Ireland develops high quality solar farms to help meet its 2030 renewable targets. From the outset, our priority has been to ensure that these sites are constructed to the highest standards to benefit all stakeholders and we are delighted to have found such a strong, long-term, owner for these sites in PCRE and their French partners Omnes Capital."
"We will be retaining an equity stake in the developments and will be working intensively with all stakeholders over the coming few years to ensure that these sites are successfully constructed while equally continuing to grow our remaining development pipeline of 600 MW."
Justin Brown, co-founder of PCRE said, "We will be delighted to start the construction process on these solar energy sites in Wexford and Cork which will boost Ireland's plans to meet the 70% renewable energy target by 2030. These sites benefit from some of the best exposure to irradiance and Terra Solar has done an excellent job in developing them to date. We are currently in talks with other industry bodies about increasing our foothold in the sector and we expect to see renewable energy being the dominant generator of electricity across Ireland within the next decade".
Michael Pollan, partner, Omnes Capital said, "We are very excited to be backing this landmark transaction in the dynamic Irish solar PV market. Terra Solar and PCRE are two of Ireland's early pioneers and leaders of solar PV. There is no better way in our view to drive the Irish energy transition than by creating close partnerships like this between two historic and home-grown solar developers."
ENDS
24 July 2021
For further information contact Micéal Whelan, Communications and Media Relations Manager, NovaUCD, e: miceal.whelan@ucd.ie.