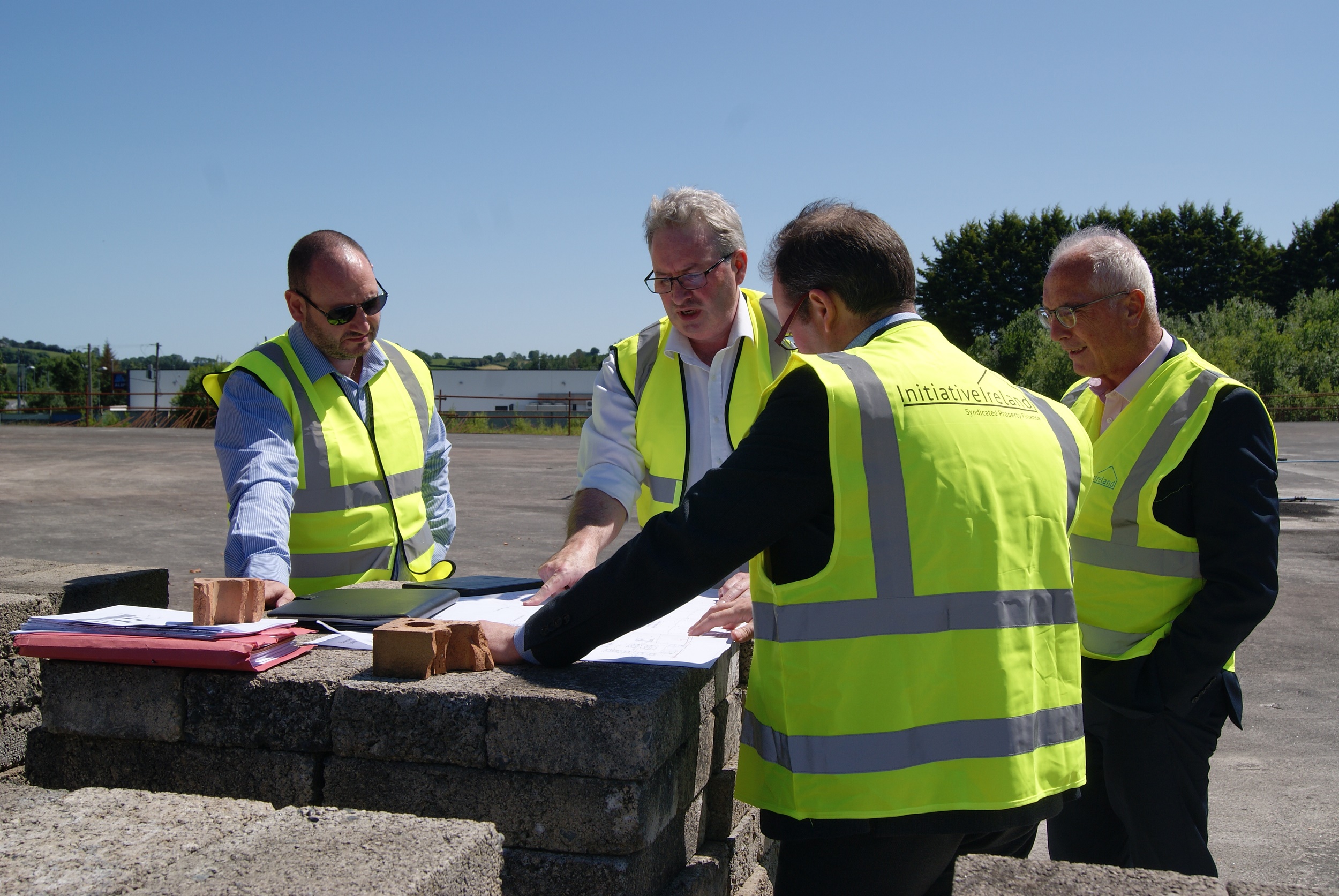 €3 million Peer-to-Peer Loan Approved to Build over 30 New Social Housing Units
- Ireland's largest peer-to-peer loan approved by Initiative Ireland
- 33 new social housing units to be built in Carrickmacross, Monaghan in five stages over the next 16 months
Initiative Ireland, has today announced the launch of Ireland's largest peer-to-peer loan to date, financed by its Secured Lending Community. The €3 million loan will fund the construction of 33 new family homes in Carrickmacross, County Monaghan. The units have already been pre-contracted to approved housing body Tuath Housing.
Initiative Ireland has financed over €10 million in social and low-cost housing to date with loan proceeds shared amongst its growing community of businesses and individuals, co-funding the projects through the company's peer-to-peer lending platform.
The company, headquartered at NovaUCD, the Centre for New Ventures and Entrepreneurs at University College Dublin, was established in 2015 and is led by a highly experienced finance, banking, property and legal team. Initiative Ireland is supported by Enterprise Ireland.
Speaking from NovaUCD Padraig W. Rushe, CEO, Initiative Ireland said, "The development and completion of this project will provide housing for 33 families, who today find themselves on waiting lists. At the same time, we are financing other projects building low-cost housing developments, providing much needed housing for lower and middle-income earners. By focusing on social and affordable housing developments in this way, Initiative Ireland is building a community of private clients and businesses who share our commitment to social impact and justice."
Initiative Ireland's focus is on delivering social impact, financing the construction of social and low-cost housing projects across Ireland. While many peer-to-peer platforms enable clients to co-fund unsecured loans, Initiative Ireland loans are all secured against Irish Real Estate.
The company takes a first legal charge over the underlying properties during the projects, providing a minimum of 133% collateral protection on all of the loans they finance, to the benefit of their lending community.
Rory McEntee, COO, Initiative Ireland, said, "At Initiative Ireland our clients are passionate about doing something good with their money and earning a real return. We're passionate about solving social challenges, making a difference while also protecting our clients responsibly, the way they deserve."
Having recently launched a subsidiary in the UK, Initiative Ireland is now working to expand its offering across the social impact landscape, with the goal of providing equality of opportunity to investors while delivering positive social change.
ENDS
28 June 2019
For more information contact Micéal Whelan, Communications and Media Relations Manager, UCD Research and Innovation, t: + 353 1 716 3712, e: miceal.whelan@ucd.ie or Padraig W. Rushe, CEO, Initiative Ireland, e: team@initiativeireland.ie or t: +353 1 685 9259.
Editors Notes
Initiative Financial Services trading as Initiative Ireland is a financial services company. As a Private Lender with the company, members will be able to lend as part of a Private Lending Syndicate, in return for a share of the issued loan and interest income. Each loan is secured and is underwitted by the company's credit committee, which has over 100 years of combined lending experience. Loans are also approved and underwritten by one of the company's corporate clients prior to syndication, which lends alongside smaller lenders on an equal basis. This provides borrowers with surety of funds and means clients can lend with confidence knowing that loans are institutional grade loans and secured with 133% collateral cover. www.initiativeireland.ie
At NovaUCD, the hub for new ventures and entrepreneurs at University College Dublin, we nurture and support new high-tech companies as part of UCD's mission. At NovaUCD we provide purpose-built, state-of-the-art incubation facilities alongside a comprehensive business support programme for client companies such as Initiative Ireland. NovaUCD has supported over 360 companies and early-stage ventures. Supported companies have attracted over €760 million of investment and currently employ over 1,040 people directly. NovaUCD has been funded through a unique public-private partnership that includes AIB Bank, Arthur Cox, Deloitte, Enterprise Ireland, Ericsson, Goodbody Stockbrokers, UCD and Xilinx. www.novaucd.ie