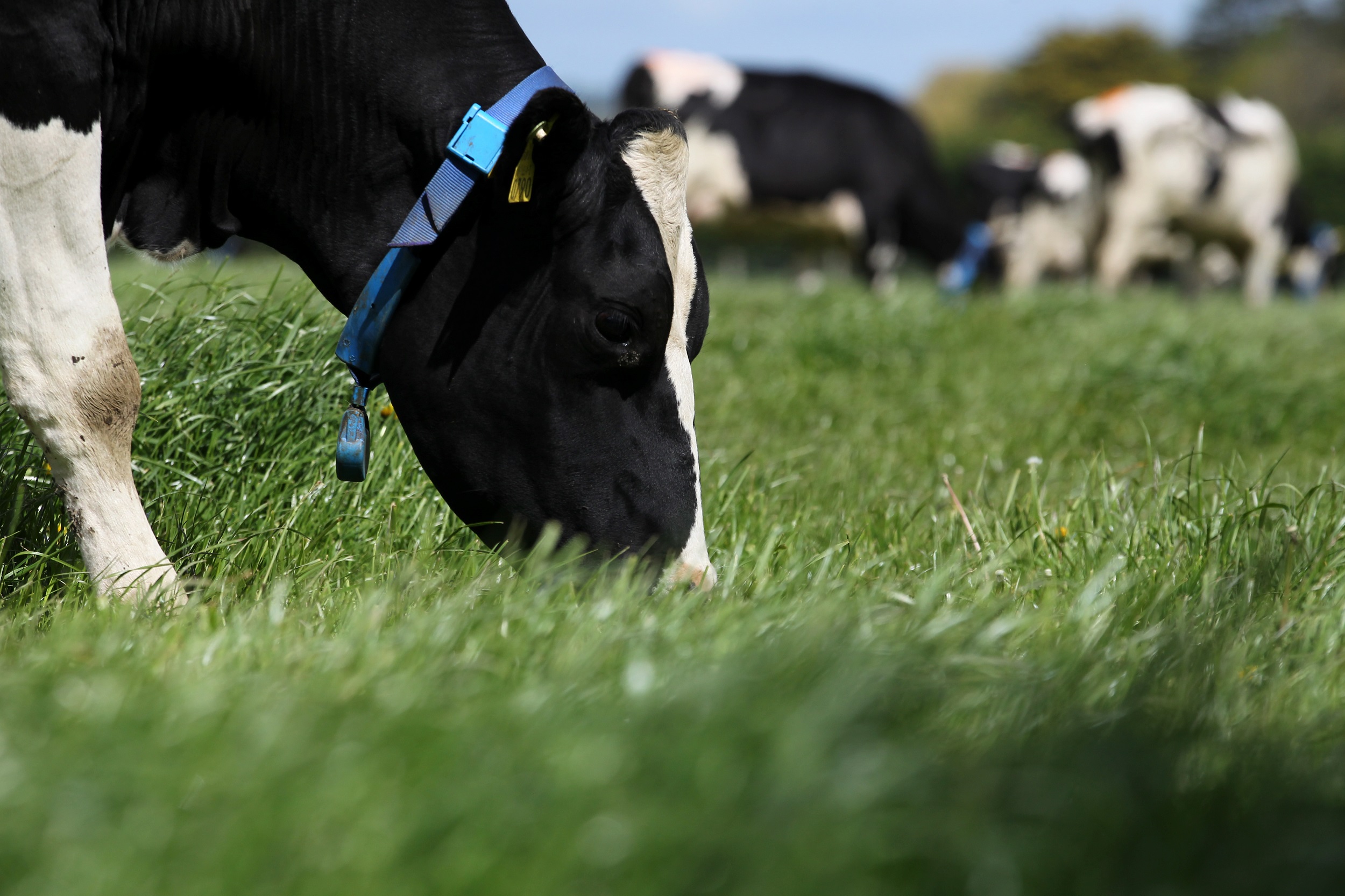 SVG Ventures | THRIVE Announces Inaugural THRIVE Europe Challenge and Partnership with AgTechUCD
SVG Ventures | THRIVE, a leading global Agrifood Venture and Innovation Platform headquartered in Silicon Valley, announced today that they have launched the THRIVE Europe Challenge program to seek out the most innovative Agri-Food Tech start-ups across the continent who are solving some of the critical challenges facing the global agriculture industry.
SVG Ventures | THRIVE have also announced AgTechUCD, University College Dublin's AgTech Innovation Centre, as a program partner to help drive awareness among the Irish and European AgTech community.
The inaugural THRIVE Europe Challenge is a program for early-stage European AgTech and FoodTech start-ups and is part of THRIVE's Global Initiative. This initiative launched with the USDA in 2020 aims to recognise and promote early-stage startup innovators that positively impact different regions of the world.
The European Challenge program will be the fourth in the series and follows regional challenges held in Australia, Canada and Africa. Similar programs for Asia and Latin America are planned for later in the year.
The THRIVE team will support hundreds of Irish and European founders over the coming months in advance of the finals on October 7. The winner will receive the THRIVE Europe Challenge Award and advance to the finals of the award winning Global THRIVE Accelerator program with the opportunity to be selected for the THRIVE VIII cohort in Silicon Valley, investment and opportunity to pitch at the Forbes | THRIVE Demo Day.
The European Challenge is closely aligned to the goals of the European Green Deal, specifically the Farm to Fork strategy which aims to accelerate the transition to a sustainable food system. The EU has earmarked €10 billion alone to aid this transition under the Green Deal.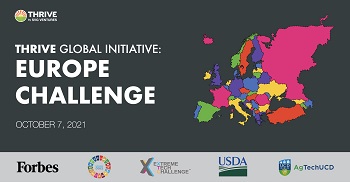 "The Farm to Fork Strategy will be central to achieving the UN SDG's and carbon neutrality and aligns with the key goals of our Global Initiative. We want to highlight the best start-ups across the region who are disrupting Agri-Food while leaving a positive impact on the environment and society," said John Hartnett, CEO and Founder, SVG Ventures | THRIVE.
SVG Ventures | THRIVE led by Limerick native John Hartnett already has strong Irish roots and a number of leading Irish AgTech companies such as, MagGrow, Microgen Biotech, Nuritas and Orbis MES, recently acquired by Dairy.com, have participated in the THRIVE Accelerator Program.
AgTechUCD is focused on accelerating the launch and scaling of AgTech and FoodTech start-ups. Based at the UCD Lyons Farm, AgTechUCD provides start-ups with access to on-farm experimental facilities, allowing testing and trialling products and services in a real-world environment, access to UCD food processing facilities, along with access to dedicated acceleration programmes and incubation facilities.
AgTechUCD will be an important partner for SVG Ventures | THRIVE going forward as many AgTech start-ups require access to lab space, testing facilities, co-working and other resources for product development which AgTechUCD can provide from both NovaUCD and UCD Lyons Farm.
Professor Orla Feely, UCD Vice-President for Research, Innovation and Impact said, "We are delighted to be partnering with SVG Ventures | THRIVE, through AgTechUCD, on this exciting new Europe Challenge Programme. AgTechUCD is focused on building, connecting and supporting a broad agriculture innovation ecosystem, and this Challenge programme is a great opportunity for Irish and European start-ups to accelerate their growth and development."
SVG Ventures | THRIVE are seeking new investments across the continent having invested in 8 European start-ups to date. Their relationships with leading corporates is a big draw for start-ups when applying to the program as is their relationship with Forbes Media with whom they partner for their annual cohort Demo Day.
The THRIVE innovation platform has a proven record of fostering collaboration between start-ups and corporates such as the recently announced $140m investment and partnership between Driscoll's Berries and vertical farming AgTech unicorn, Plenty.
ENDS
22 March 2021
For further information contact Micéal Whelan, Communications and Media Relations Manager, UCD Research and Innovation, NovaUCD, e: miceal.whelan@ucd.ie, t: + 353 1 716 3712 or Jessica Pham, Marketing and Events Manager, SVG Ventures | THRIVE, e: jessica.pham@svgventures.com.
Editors Notes
SVG Ventures | THRIVE is the leading global Agrifood investment and innovation platform headquartered in Silicon Valley, and comprised of top agriculture, food & technology corporations, universities, and investors. With a community of over 5,000 startups from 100 countries, the THRIVE platform invests, accelerates, and creates unparalleled access for entrepreneurs to scale globally to solve the biggest challenges facing the food and agriculture industries. SVG's existing global partners include Media Partner Forbes and leading government, agriculture, and technology corporations such as Corteva, Driscoll's, FCC, Kubota, Land O'Lakes, Trimble, Taylor Farms, Valmont, Yamaha Motor Ventures and Wilbur-Ellis. Crunchbase recognises SVG Ventures as the most active AgTech investor in the world with a portfolio count of 40 investments in the space. https://thriveagrifood.com/
The goal of the AgTechUCD is to bring together the Ag & FoodTech ecosystem in Ireland to accelerate the launch and scaling of Ag & FoodTech companies. AgTechUCD, led by NovaUCD, and funded through the Regional Enterprise Development Fund, is a collaboration with AIB, Kildare County Council, and Kildare LEO; agri-companies including, Devenish, Dairymaster, and Glanbia; investors Finistere, The Yield Lab, and Atlantic Bridge, and leading AgTech researchers and innovators at UCD, in Ireland and internationally. www.novaucd.ie and @AgTechUCD