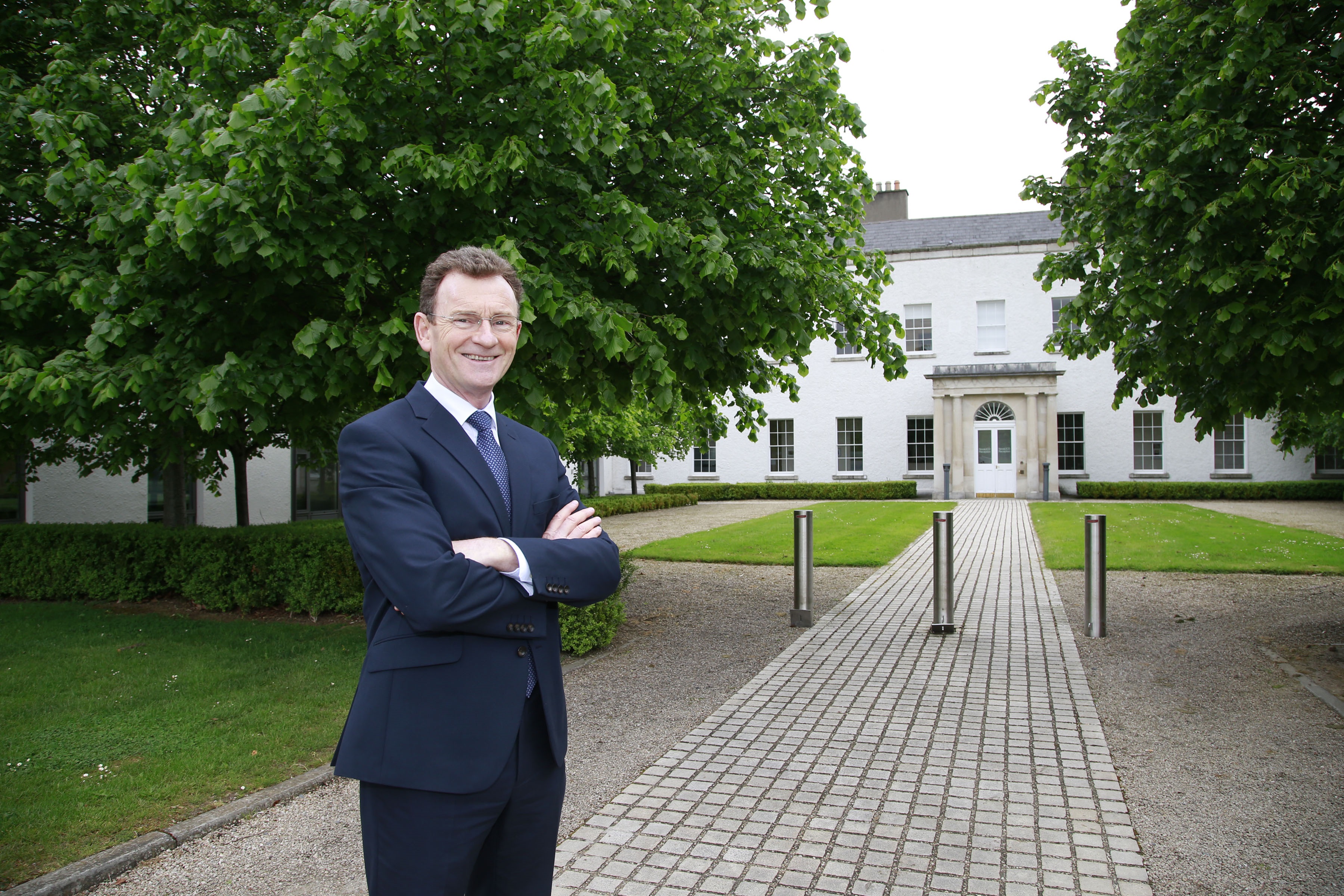 Converting a Great Idea into a Global Business - What Does it Take?
Tom Flanagan, UCD Director of Enterprise and Commercialisation at NovaUCD, recently took part in the UCD Institute for Discovery's Zoom for Thought series. In his Zoom for Thought he discussed the topic 'Converting a great idea into a global business - what does it take?' with Professor Patricia Maguire, Director, UCD Institute for Discovery.
Watch the recording of this Zoom for Though event
Top Takeaway Thoughts
The Opportunity
Are you a student, an inventor, a researcher or an entrepreneur with a great idea? NovaUCD has a proven process in place to help you develop great ideas into global businesses by building teams around you and by supporting and accelerating your idea with customer discovery programmes, and acceleration programmes "that help them to scale up, launch and scale again."
Recognising a Commercial Idea
It is important to tell people about your research or idea because sometimes others can be better at spotting business potential than you are. Tom admits that he might have "passed over" one of his own early-career inventions until its commercial potential was noticed by someone else. NovaUCD is "open for business anytime with anybody that's got a good idea", whether that idea is in its infancy or already well developed.
Testing the Waters
An important part of assessing an idea's worth is to test it with would-be customers and investors "to see if you can find anybody that will reach into their pocket and pay for it… There are lots of people out there to test it with." NovaUCD "can quickly assess an opportunity", and has the experience, templates and networks in place to help bring that idea to life.
Powers of Persuasion
Entrepreneurs must have passion to pursue their goal, persistence not to give up and powers of persuasion in spades. "You will find that the best entrepreneurs are very well able to persuade people to do things, and there's a lot of people to be persuaded if you're launching a business." You must persuade founders, investors, customers, suppliers, distributors, industry analysts, the media and new hires to join you on the journey.
Understanding Failure
Ideas fail when the market is too small and there are not enough customers to cover the costs of delivering the idea. Sometimes the market is too competitive and "you're up against the big guy that has already got the traction and client base". Your idea might not be novel enough. Sometimes your idea only offers a piece of a solution to a problem, and not the complete solution. Failure is instructive; most entrepreneurs have a few small ones under their belt before they find success.
Building a Team
At the minimum, a successful business needs someone to make the product or service, someone to sell it and someone to oversee finances. Sometimes an individual can have a number of those skills but very often there are skills gaps to fill. Entrepreneurs need to balance their passion with a "kind of reality check on what strengths you have and what strengths you don't have, and then build a team around that to support where you don't have that expertise".
Finding New Business Opportunities
The "whole world needs to be reinvented" so there is plenty of scope for start-ups. Addressing climate change requires change-makers to sustainably reimagine "how we drive, how we fly, how we do everything that's based on fossil fuels."
Many more opportunities exist in quantum computing, artificial intelligence, big data, robotics and life sciences. "There are huge challenges out there and plenty of things to be invented."
NovaUCD Success Stories
One start-up being supported by NovaUCD right now is an online exam invigilation business, TestReach. "Obviously in this current environment as everything is moved online their business is skyrocketing."
The 2020 Ernst and Young Entrepreneur of the Year Award was won by Nicola Mitchell, founder and CEO of agrochemicals company Life Scientific which started out at NovaUCD. "We are very proud of Nicola." BiancaMed was a NovaUCD-developed company bought by US sleep therapy company ResMed in a multimillion euro deal.
At present NovaUCD is supporting Ireland's first quantum computing company Equal1, businessman Dr Eddie O'Connor's wind energy start-up SuperNode and drone delivery company Manna run by Bobby Healy.
Last year despite the disruption of Covid-19, NovaUCD took seven new companies on board and we are very much open for business.
Based on material prepared by the UCD Institute for Discovery.
ENDS
12 March 2021
For more information contact Micéal Whelan, University College Dublin, Communications Manager, NovaUCD, t: + 353 1 716 3712, e: miceal.whelan@ucd.ie.
Editors Notes
For further information about the UCD Institute for Discovery's Zoom for Thought series visit https://www.ucd.ie/discovery/zoomforthought/
For further information about NovaUCD visit www.novaucd.ie