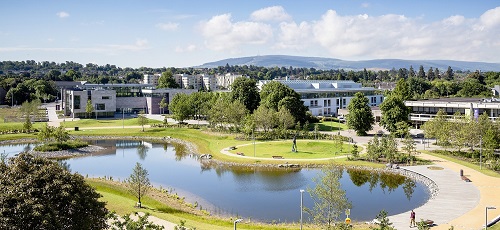 Two University College Dublin Spin-Out Companies Win Business Awards
Two University College Dublin (UCD) spin-out companies, Equal1 and Output Sports, were last night presented with prestigious Business Awards.
Equal1 was named the winner of the Start-Up Award at the 2023 Tech Excellence Awards while Output Sports was named winner of the Best New Sports Business of the Year Award at the 2023 Irish Sport Industry Awards.
Equal1 Laboratories headquartered at NexusUCD and formerly based at NovaUCD, was co-founded Dr Dirk Leipold, Mike Asker and Professor R. Bogdan Staszewski as a spin-out from the UCD School of Electrical and Electronic Engineering.
Equal1 is the first quantum company to successfully fabricate quantum-on-chip processors using standard commercial CMOS processes. The company, which also has a base in Silicon Valley, California, has secured significant investment to date, including funding from the European Innovation Council, venture capital investment and Enterprise Ireland.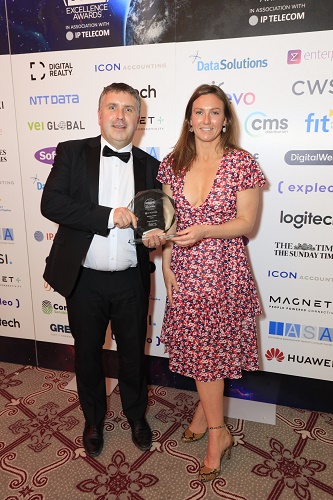 Jason Lynch, CEO, Equal1 Labs with Lucy Hayes, Policy & Partnership Manager, Irish Computer Society, sponsor Start-Up Award category
Output Sports, headquartered at NovaUCD, was co-founded in 2018 by Dr Martin O'Reilly, Dr Darragh Whelan, Julian Eberle and Professor Brian Caulfield as a spin-out from UCD School of Public Health, Physiotherapy and Sports Science.
The company's products enable strength and conditioning coaches, sport scientists and rehab professionals, to fully understand and optimise their athletes' performance using a single, user-centric and fully integrated system. Output Sports' technology is currently used by sports practitioners across 30+ countries and 30+ sports including pro-sport clients.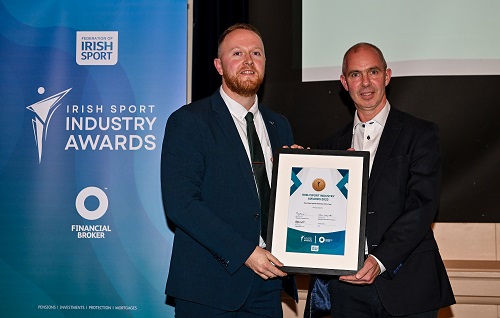 Output Sports chief executive and co-founder Dr Martin O'Reilly with Ross McMullen of Camden Clothing, sponsor Best New Sports Business of the Year Award (Credit: Brendan Moran/Sportsfile)
The Tech Excellence Awards, in association with IP Telecoms, represent the most prestigious achievements, recognising the skills, innovation and determination of the technology business and its people.
The Irish Sport Industry Awards, hosted by the Federation of Irish Sport in association with Financial Broker, recognise the value that sport adds to the Irish economy from the sports industry perspective.
Click here for further information on the other 2023 Tech Excellence Awardees.
Click here for further information on the other 2023 Irish Sport Industry Awardees.
ENDS
26 May 2023
For further information contact Micéal Whelan, Communications and Media Relations Manager, NovaUCD, e: miceal.whelan@ucd.ie