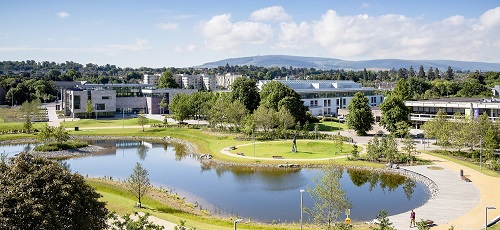 University College Dublin Ranked 5th University in Europe for Producing VC-backed Start-Up Founders
University College Dublin (UCD) has been ranked in fifth place by PitchBook in its 2023 ranking of European universities based on start-up founders who completed their undergraduate education at the University and who have gone on to raise VC-funding.
Pitchbook is a financial data and software company with offices in London, New York, San Francisco and Seattle.
PitchBook's annual university rankings compare universities by tallying up the number of alumni entrepreneurs (at undergraduate, postgraduate and MBA levels) who have raised venture capital in the last decade.
According to the 2023 Pitchbook Report 189 UCD undergraduate entrepreneurs established 174 companies which raised $2.6 billion in funding in the last 10-years.
UCD ranked in 89th on the list of global universities and was the only Irish university in the Top 100 list.
The University of Oxford ranked the best overall university in Europe with 286 undergraduate entrepreneurs, establishing 275 companies which have raised $8.4 billion in funding.
Stanford University ranked number 1 globally according to the 2023 Report with 1,435 entrepreneurs, establishing 1,297 companies raising $73.5 billion.
The 2023 PitchBook University rankings are based on the total number of founders whose companies received a round of venture funding between 1 January 2013, and 1 September 2023. The analysis is based on PitchBook data for global VC investment as well as the educational information of more than 150,000 founders.
Click here to download the full Report.

ENDS
13 September 2023
For further information contact Micéal Whelan, Communications and Media Relations Manager, UCD Research and Innovation, NovaUCD, e: miceal.whelan@ucd.ie