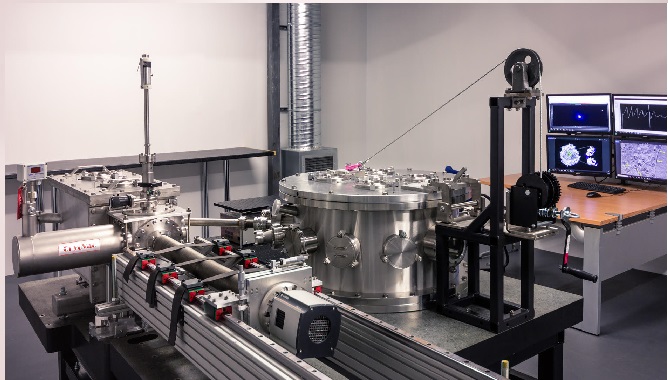 University College Dublin Shortlisted in Two out of Three Knowledge Transfer Ireland 2020 Impact Award Categories
Knowledge Transfer Ireland (KTI) has announced the nine (9) shortlisted entries, in three (3) award categories, for the KTI Impact Awards 2020.
University College Dublin (UCD), through NovaUCD, has been shortlisted in two of the three award categories.
The Annual KTI Impact Awards recognise significant achievements in knowledge transfer and the commercialisation of research carried out in Irish higher education institutions and research performing organisations (RPOs) nationwide.
In particular they pay tribute to the work of those within Ireland's Technology Transfer Offices (TTOs) around the country who provide a vital link between industry and the academic research.
Two of this year's award categories are focused on the successes coming from the commercialisation of academic research through collaboration, consultancy, licensing and spin-out company formation. The third category the COVID-19 Response Award is focused on recognising knowledge transfer activity that has provided a meaningful impact in the context of the COVID-19 pandemic and in particular calls out the instrumental role the technology transfer offices have played in bringing these into being.
UCD and SiriusXT have been shortlisted for the Commercialisation Impact Award. This Award recognises and celebrates knowledge transfer success that has arisen through licensing or creation of a spin-out company from an Irish publicly funded research organisation.
SiriusXT was co-founded by Dr Kenneth Fahy, Dr Paul Sheridan, Dr Fergal O'Reilly and Tony McEnroe in 2015 as a spin-out from the UCD School of Physics with the support of NovaUCD.
Based on research carried out at UCD over many years, SiriusXT has developed and patented a miniaturised soft x-ray source, allowing it to build the world's first commercial, lab-scale, soft x-ray microscope revolutionising cell imaging in disease and drug research. Until now such microscopes could only be operated in football stadium-sized facilities due to the size of conventional soft x-ray sources.
The company has secured over €10 million in funding and currently employs 17 highly skilled physicists and engineers. The company's working prototype, the SXT-100, is currently being validated in collaboration with leading biomedical research institutes in advance of customer trials and product launch planned for 2021.
UCD has also been shortlisted for the KTI COVID-19 Response Award with RSCI University of Medicine and Health Sciences for the ACORRD project. The focus of this project, led by RSCI, was to develop a web based clinical support tool, that incorporates a risk-assessment score for COVID-19 patients, allowing healthcare professionals to treat and monitor the progression of their condition. Developed jointly with UCD and S3 Connected Health the tool has to date been used in six hospitals by 300 doctors.
Tom Flanagan, UCD Director of Enterprise and Commercialisation said, "I am delighted that UCD has been shortlisted in two of the three 2020 KTI Impact Award categories. It is great to see recognition for the work done by our Knowledge Transfer Team in commercialising research at UCD to create exciting new products and services."
Alison Campbell, Director of KTI, said "The KTI Impact Awards is an opportunity to showcase some of the terrific outcomes from knowledge transfer and the people who help make this happen. Now in its fifth year, this year proved to be one of the most competitive yet with some great entries from Universities and Institutes of Technology demonstrating value to the economy and society."
"The calibre of entries this year is a testament to the continued strength of the Irish knowledge transfer sector with several of our judging panel calling out the impressive impacts that we are seeing come through the system."
Winners of the 2020 Knowledge Transfer Ireland Impact Awards will be announced at a virtual awards ceremony to be held in late November.
Click here for rurther information on Awards and the full 2020 shortlist.
ENDS
5 October 2020
For further information contact Micéal Whelan, Communications and Media Relations Manager, UCD Research and Innovation, NovaUCD, e: miceal.whelan@ucd.ie, or t: + 353 1 716 3712.
Editors Notes
The judging panel for the 2020 KTI Impact Awards were:
Rich Chylla, Executive Director of MSU Technologies, Michigan State University, USA and immediate Past-Chair AUTM, the global technology transfer association, based in the USA.
Brendan Hogan, Senior Vice President of Engineering & Operations at Aerogen Ltd Ireland.
Laura McDonald, CEO at the pan-European association of knowledge transfer professionals, ASTP, Netherlands.
Richie Paul, VP & Head of Intellectual Property at Alkermes Pharma Ireland Limited.
Santiago Romo Urroz, International Relations Advisor, Universidad Rey Juan Carlos, Madrid, Spain and ASTP Board member.
Knowledge Transfer Ireland (KTI) is the national office that helps business to benefit from access to Irish expertise and technology by making it simple to connect and engage with the research base in Ireland. KTI is located in Enterprise Ireland and funded by Enterprise Ireland with co-financing from the Irish Universities Association. www.knowledgetransferireland.com
The UCD Knowledge Transfer team, based at NovaUCD, through its extensive commercial experience and drawing on its network of industry experts, patent agents and legal experts, supports UCD researchers to commercially exploit their research outputs for the benefit of the University and the wider community. www.novaucd.ie