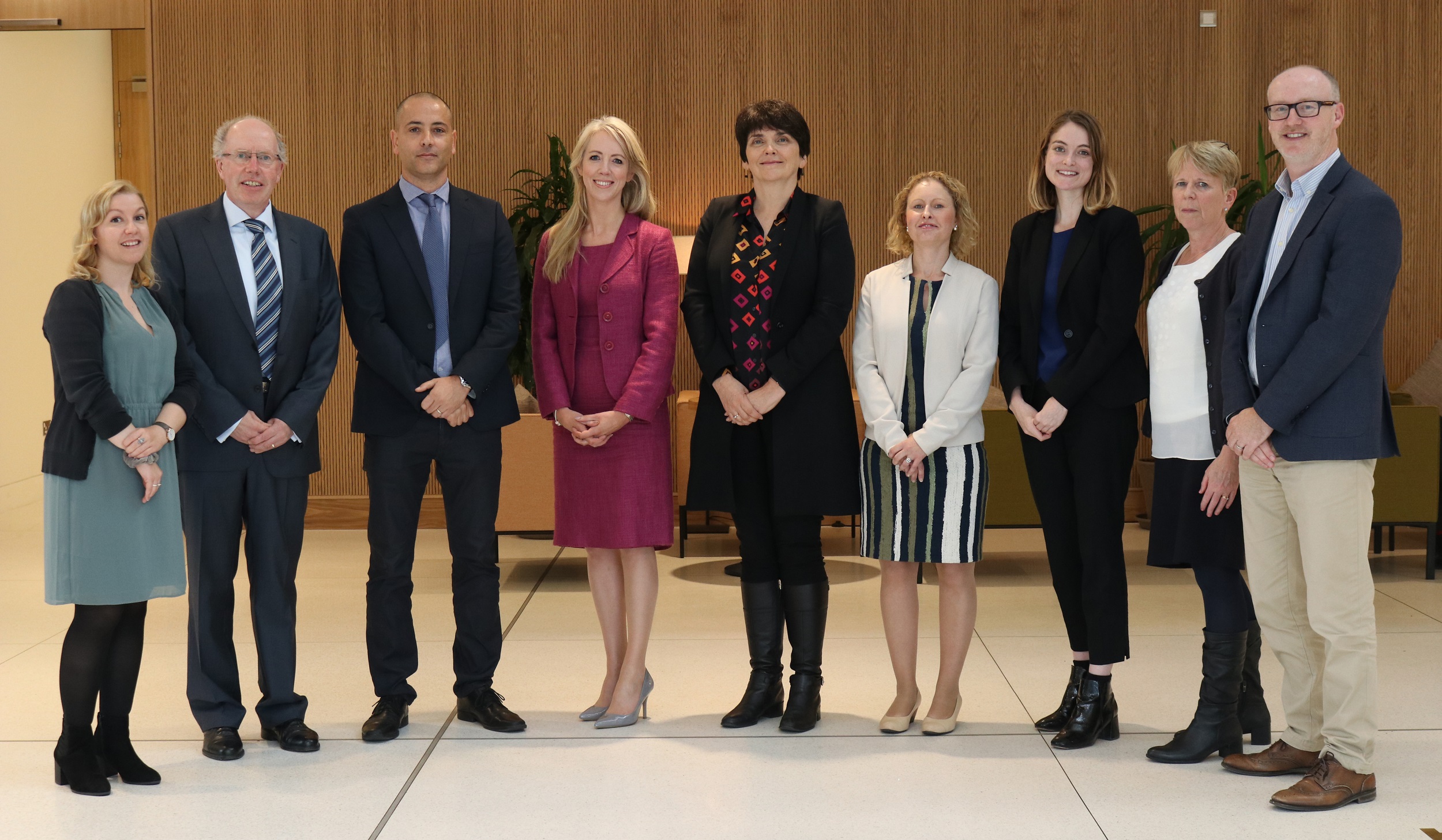 University College Dublin Takes Steps to Enhance Gender Equality for Staff and Students
University College Dublin (UCD) today announced that the UCD School of Medicine, UCD School of Biology and Environmental Science and UCD College of Engineering and Architecture (made up of a further six Schools), have received Athena SWAN Bronze awards for their commitment to gender equality.
These awards were made on the basis of a gender equality action plan that describes how the Schools involved will drive gender equality for their faculty, staff and students.
Together with four previous UCD Schools that achieved Athena SWAN awards in Spring 2019, twelve (12) UCD Schools have now achieved Athena SWAN recognition and are delivering on their ambitious gender equality action plans. These Schools encompass some 1350 faculty and staff and almost 10,000 students.
"I am delighted to congratulate the Schools that have achieved this success on the basis of their commitment to delivering gender equality, encouraging greater female participation in STEM and ultimately making UCD a more inclusive place to work and study for everyone," said Professor Orla Feely, UCD Vice-President for Research, Innovation and Impact and Chair of UCD's Gender Equality Action Group.
Building on UCD's institutional Athena SWAN Bronze Award, these awards mark the second round of UCD Schools that have embarked on a data driven audit and a School-wide consultation of gender equality and inclusion among employees and students.
As a result of the audits, the Schools involved have begun to implement ambitious four-year gender equality strategies to ensure gender equality as part of UCD's goal of being an employer and university of choice.
Examples of steps these Schools are taking to create an inclusive culture include:
A minimum of 40% representation of women on interview boards and committees
Gender-proofing workload distribution models to ensure work is transparently and equitably allocated
Developing female talent via the Aurora mentorship programme
Outreach to secondary schools to increase participation of the underrepresented gender in their subject.
Professor Feely added, "Diversity is one of the core values in UCD's strategy, and one of our strategic objectives is the attraction and retention of an excellent and diverse cohort of students, faculty and staff. The Athena SWAN process is central to our ability to deliver on this objective and deliver on UCD's Equality, Diversity and Inclusion Strategy."
A further nine Schools and one College in UCD are progressing further Athena SWAN applications.
Cation for image above: Pictured (l-r) are; Licia Carlesi, Senior Executive Assistant, EDI Unit; Assoc. Prof. Donal Finn, UCD College of Engineering and Architecture; Assist. Prof. Simone Ciuti and Assist. Prof. Antoinette Perry, UCD School of Biology and Environmental Science; Prof. Orla Feely, UCD Vice-President, Research, Innovation and Impact; Marcellina Fogarty, Manager, EDI Unit; Eimear O'Reilly, Project Officer, EDI Unit; Assoc. Prof. Marguerite Clyne, UCD School of Medicine and Rory Carey, Director Culture and Engagement, UCD.*
*Absent from the photograph are Assoc. Prof. Elizabeth Shotton, UCD College of Engineering and Architecture, and Prof. Denis Shields, UCD School of Medicine.
ENDS
10 October 2019
For further information contact Micéal Whelan, Communications and Media Relations Manager, UCD Research and Innovation, e: miceal.whelan@ucd.ie or t: +353 1 716 3712.
Editors Notes:
Athena SWAN is a gender inclusion charter and awards framework to advance the careers of women in higher education and ensure gender equality and inclusion for all. UCD achieved a Bronze Award in 2017 and is currently implementing its three-year action plan 2017-2020. https://www.ecu.ac.uk/equality-charters/athena-swan/
The UCD College of Engineering and Architecture encompasses six schools:
UCD School of Architecture, Planning and Environmental Policy
UCD School of Biosystems and Food Engineering
UCD School of Chemical and Bioprocess Engineering
UCD School of Civil Engineering
UCD School of Electrical and Electronic Engineering
UCD School of Mechanical and Materials Engineering.