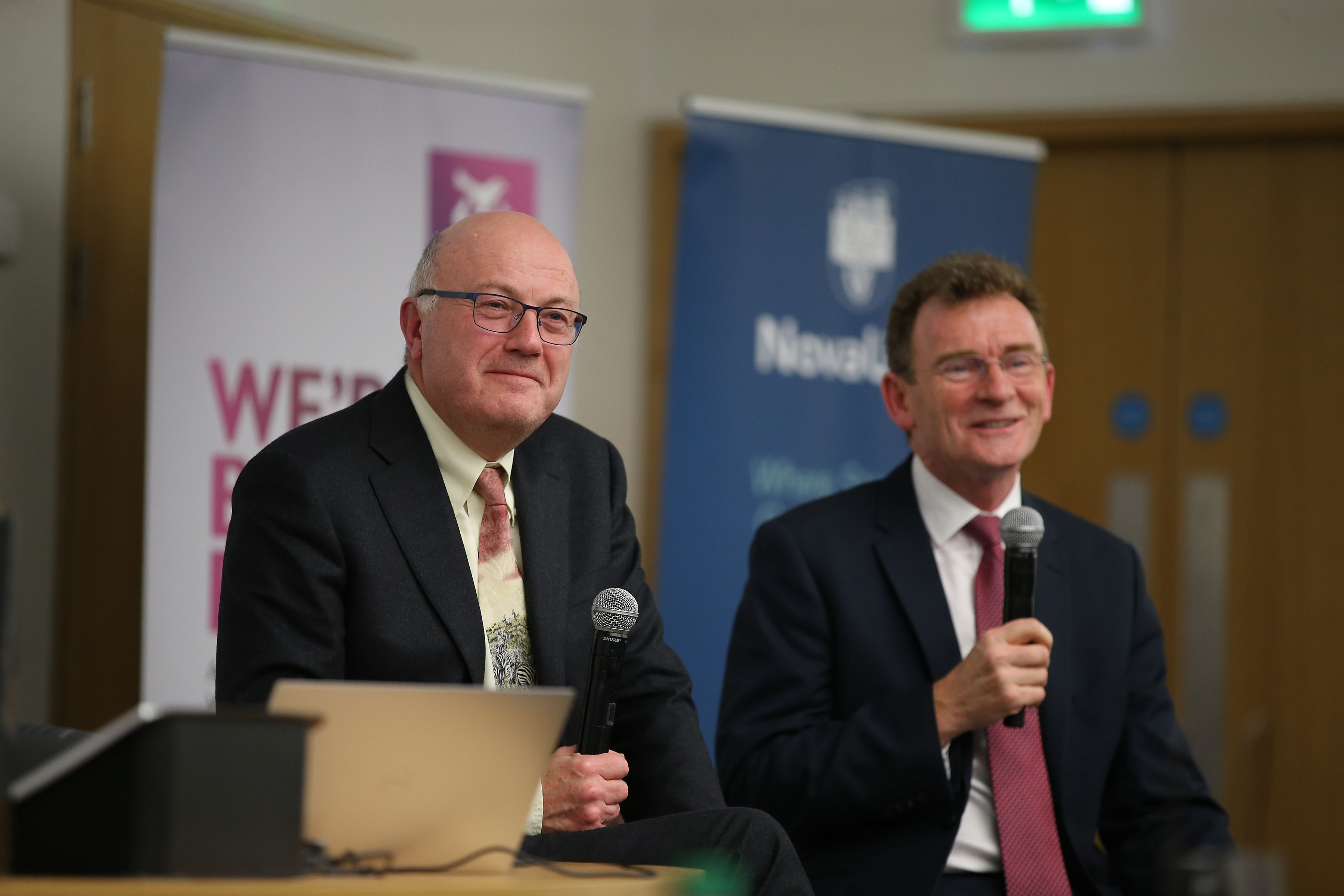 VentureLaunch Interview Puts the Focus on European Innovation
If you are a Europe-watcher with an interest in science and technology, you may have spotted several important trends and appointments of late. One is the establishment of the European Innovation Council to invest in emerging and scalable technologies, and Professor Mark Ferguson chairs its advisory board.
Professor Ferguson is well known in Ireland as the Director General of Science Foundation Ireland and Chief Scientific Adviser to the government, but when he spoke with Tom Flanagan, UCD Director of Enterprise and Commercialisation onstage at the recent UCD VentureLaunch Awards evening, the conversation focused on his new role in Europe.
The European Innovation Council is currently in its pilot phase, he explained, and he chairs the board set up to advise it on its activities. The overall remit is to fill the gap that exists in Europe – compared to the USA at least – for funding and scaling deep technology in companies.
"It is clear we are doing OK on research [in Europe] but not so well on innovation and particularly on scaling companies, growing them into companies of real value," said Professor Ferguson.
Several steps need to be addressed, he notes, including specialist funding, blended finance, due diligence and developing a portfolio of investments across various technologies, which gives the option to move with the times.
Despite being in the pilot phase, the Council has access to substantial funds – in the order of €2 billion in the period 2019-2020 – and innovators seeking to apply to the European Innovation Council fund need to apply in writing and do face-to-face interviews too. "People need to present and pitch their ideas," said Professor Ferguson.
To keep things moving, the funding transfers rapidly to the investee – money in the bank within six months – and the investment should be able to grow across European instruments, he explained.
One journey of success would be if a European researcher has a brilliant idea, develops it with an accelerator into business model, then gets early investment from the European Innovation Council. This would encourage other investors, and when the time came to scale to hundreds of millions of Euro, they could approach the European Investment Bank.
The role of the advisory board, which Professor Ferguson now chairs, is to advise the European Innovation Council as it explores excellent research and technology to fund along such a journey.
Speaking in a personal capacity, Professor Ferguson described how Europe has a big opportunity in applying deep technology for solving climate change or food and other societal problems. For Ireland, the unique selling points include existing clusters of industries, natural assets in agriculture and minerals and the potential for marine energy sources. "The world is full of opportunities," he said.
Blog post by journalist, Dr Claire O'Connell.
ENDS
13 December 2019
For further information contact Micéal Whelan, Communication and Media Relations Manager, UCD Research and Innovation, University College Dublin, e: miceal.whelan@ucd.ie, t: + 353 1 716 3712.