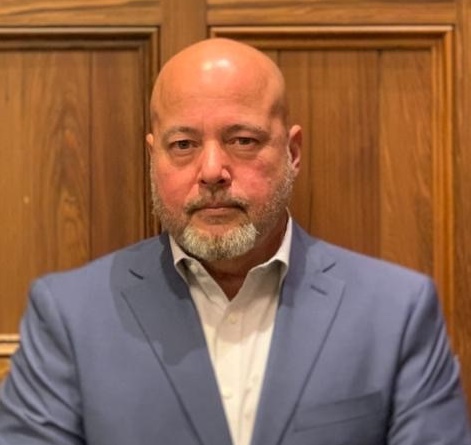 Zipp Mobility Appoints US e-Scooter Executive to Management Team
- Peter McGannon-Gomez appointed Chief Operations Officer as Zipp accelerates to launch in UK market
Zipp Mobility, the Irish micromobility start-up, today announced the appointment of Peter McGannon-Gomez, a senior US e-scooter executive, as the company's Chief Operations Officer (COO).
The appointment was announced as the NovaUCD-headquartered company accelerates plans to operate multiple shared e-scooter trials across the UK.
Prior to joining Zipp Mobility, Peter McGannon-Gomez was Vice-President of Operations at Blue Duck Scooters, a San Antonio-based company operating electric scooters in 7 cities across Texas and the Southeastern US.
Last year Peter successfully led a pilot shared e-scooter trial on the DCU campus to test the Luna consortium's telematic device on Blue Duck Scooters. The Luna GPS technology enables scooter operators to pinpoint the exact location of their scooters within a 5 cm level of accuracy.
Zipp Mobility's e-scooter model has recently been approved by the UK Department for Transport (DfT) for use in shared e-scooter trials, in co-operation with local councils, across the UK. The company, founded by Charlie Gleeson in 2019, has secured over €1 million in funding during the last 4-months to fund these trials.
Charlie Gleeson, CEO, Zipp Mobility said, "I am delighted to welcome Peter to the Zipp team at this very exciting time for the company. There are few industry experts out there with Peter's level of experience and success in launching thousands of e-scooters in multiple cities. He is an ideal addition to our ambitious team as we gear up to launch our e-scooters in multiple cities across the UK and in time across Ireland."
Peter McGannon-Gomez, COO, Zipp Mobility said, "I am incredibly pleased to be on board with Charlie and the Zipp team. Their energy and meticulous commitment to do micromobility right is refreshing. As someone who has long stood in the industry, it was very soon apparent how bright the future is for Zipp. I had to join. I hold Irish citizenship which made my decision to come on board that much easier!"
Before joining Blue Duck Scooters Peter McGannon-Gomez, whose mother was originally from Enniscorthy, Co. Wexford, specialised in the management and organisational consulting to non-standard insurance companies, as well as managing more than 500 retail outlets in four states.
Zipp Mobility, headquartered at NovaUCD, the Centre for New Ventures and Entrepreneurs at University College Dublin (UCD), is an Enterprise Ireland High-Potential Start-Up (HPSU) company.
ENDS
14 September 2020
For further information contact Micéal Whelan, Communications and Media Relations Manager, UCD Research and Innovation, NovaUCD, e: miceal.whelan@ucd.ie, t: + 353 1 716 3712.
Editors Notes
Zipp Mobility is an Irish e-scooter operator bringing a more sustainable scooter sharing model to cities in the UK, Ireland and further afield. www.zippmobility.com
At NovaUCD, the hub for new ventures and entrepreneurs at University College Dublin, we nurture and support new high-tech companies as part of UCD's mission. At NovaUCD we provide purpose-built, state-of-the-art incubation facilities alongside a comprehensive business support programme for client companies such as Zipp Mobility. NovaUCD has been funded through a unique public-private partnership that includes AIB Bank, Arthur Cox, Deloitte, Enterprise Ireland, Ericsson, Goodbody Stockbrokers, UCD and Xilinx. www.novaucd.ie