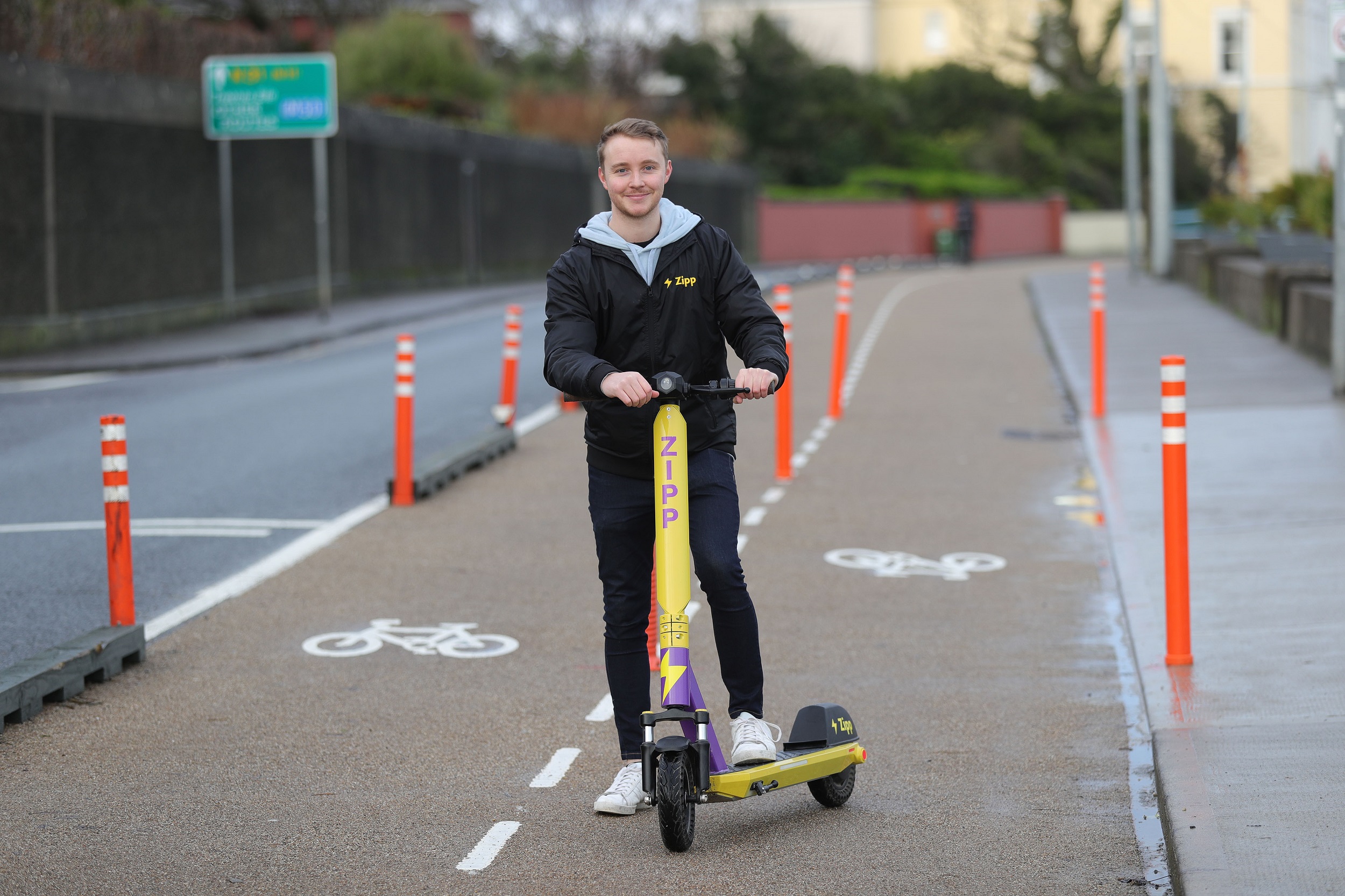 Zipp Mobility Launches Crowdfunding Campaign and Seeks to Raise €1 million in Funding
Zipp Mobility, the Irish micromobility company, has launched a crowdfunding campaign as it seeks to raise €1 million in new funding.
The company has set itself a target of €400,000 to be raised via a crowdfunding campaign launched on the Spark Crowdfunding platform, along with €600,000 from private investors.
This campaign is an extension of the company's seed round and if successful will bring the company's total investment to date to €2 million. Current investors include Enterprise Ireland and former international rugby player Brian O'Driscoll.
The new funding will be used by the company to acquire over 2,500 e-scooters as Zipp Mobility looks to expand into more markets including in Ireland and across the UK and mainland Europe.
The company which began UK operations late last year is currently operating e-scooter schemes in three UK towns, Aylesbury and High Wycombe in Buckinghamshire and Taunton in Somerset.
Zipp Mobility, which was founded in 2019 by Charlie Gleeson, is headquartered at NovaUCD, the Centre for New Ventures and Entrepreneurs at University College Dublin (UCD). The company has additional UK bases in Buckinghamshire and Somerset.
Watch Zipp Mobility's Spark Pitch Video
Charlie Gleeson, CEO and Founder, Zipp Mobility said, "One of the key differentiators for Zipp Mobility is our community-centric approach to e-scooter sharing. Our aim is to create long term relationships within the communities we serve and we want our customers to be part of Zipp's journey, as well as the greater micromobility movement. We launched our crowdfunding campaign on the Spark Crowdfunding platform to offer our customers a chance to own a piece of Zipp."
Zipp Mobility is currently in advanced discussions with a number of local authorities across mainland Europe to launch e-scooter schemes this Summer. In addition the company is also in discussions with a number of local authorities in advance of approval of the Road Traffic (Miscellaneous Provisions) Bill which will allow for the regulation of e-scooters and e-bikes in Ireland.
Since the onset of the COVID-19 pandemic, all of Zipp's e-scooters have been equipped with anti-viral handlebar wraps that kill 99.98% of coronaviruses to help eliminate COVID-19 transmission risk. The company has also implemented a strict daily disinfection regime for its e-scooters.
Zipp's commitment to 'mobility done right' includes the company running all of its operations in-house with no outsourcing. The company also only uses electric vehicles to manage its fleet and have optimised operations to be up to 10 times more energy-efficient than their competitors. Zipp is also committed to green operations through its 'end-of-life' plan, recycling and re-using all parts when the e-scooters fall beyond repair.
Last month Charlie Gleeson was awarded the 2021 NovaUCD Founder of the Year Award in recognition of his achievements and successes in developing and growing Zipp Mobility during 2020.
Click here to access Zipp's crowdfunding campaign on the Spark Crowdfunding platform.
ENDS
28 April 2021
For further information contact Micéal Whelan, Communications and Media Relations Manager, NovaUCD, e: miceal.whelan@ucd.ie, t: + 353 1 716 3712.
Editors Notes
Zipp Mobility is Ireland's leading micromobility provider bringing a more sustainable micromobility sharing model to cities in the UK, Ireland and further afield. www.zippmobility.com
At NovaUCD, the hub for new ventures and entrepreneurs at University College Dublin, we nurture and support new high-tech and knowledge-intensive companies as part of UCD's mission. At NovaUCD we provide purpose-built, state-of-the-art incubation facilities alongside a comprehensive business support programme for client companies such as Zipp Mobility. NovaUCD has been funded through a unique public-private partnership that includes AIB Bank, Arthur Cox, Deloitte, Enterprise Ireland, Ericsson, Goodbody Stockbrokers, UCD and Xilinx. www.novaucd.ie