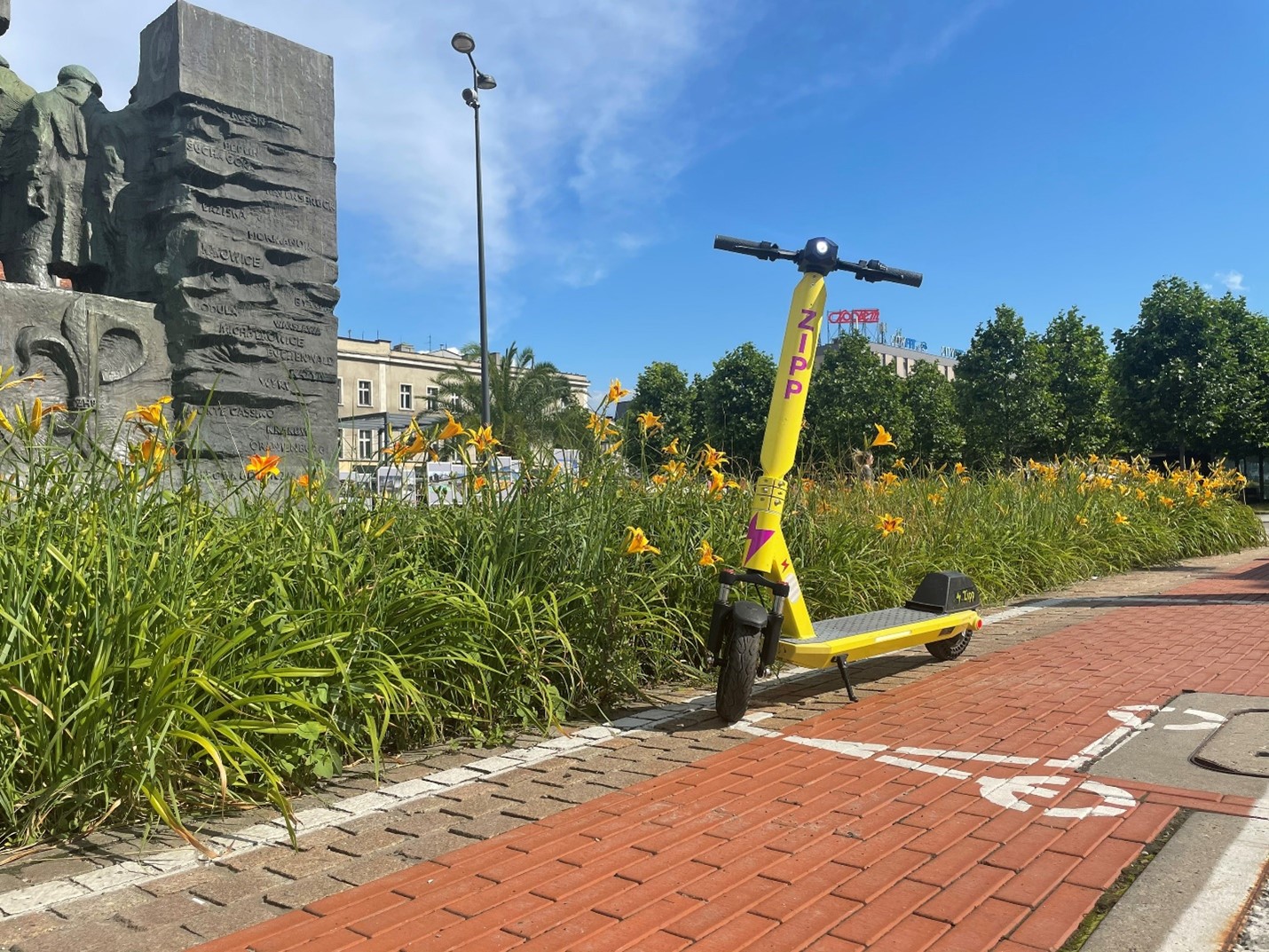 Zipp Mobility Launches e-Scooter Operations in Poland
Zipp Mobility, the Irish micromobility company, today announced its first expansion on mainland Europe with the launch of e-scooter operations in the Polish city of Katowice. Katowice, with a population of approximately 300,000, is located in the Silesian region of southern Poland.
The company also plans to launch in the surrounding cities of Sosnowiec and Dabrowa Gornicza by the end of August.
Zipp will initially create at least 5 (five) local jobs in Katowice, bringing to 25 the total employed by the company across Europe.
In addition the company recently reached agreement with local authorities in the UK to extend its e-scooter service to two new locations and is now operating e-scooters in 5 (five) towns across Buckinghamshire in Somerset.
Since last November Zipp Mobility's UK customers have completed over 100,000 journeys and spent over 1 million minutes on their scooters, resulting in approximately a 30 tonne reduction in carbon emissions.
Zipp Mobility, which was founded in 2019 by Charlie Gleeson, is headquartered at NovaUCD, the Centre for New Ventures and Entrepreneurs at University College Dublin and is supported by Enterprise Ireland.
Charlie Gleeson, CEO and Founder, Zipp Mobility said, "We are delighted to be rolling-out our e-scooter services for the first time on mainland Europe and are especially pleased to be doing so in Poland, and in particular in Katowice, which over the last number of years has focused on becoming a greener and more sustainable city. This is only our first launch in Poland and we have plans to expand our e-scooter operations across the country."
As a homegrown Irish start-up, Zipp is already in close discussions with a number of local authorities in advance of the expected approval by the Dáil later this year of the Road Traffic (Miscellaneous Provisions) Bill which will allow for the regulation of e-scooters on Irish roads.
Will O'Brien, Vice-President of Growth and Government Affairs, Zipp Mobility said, "This is an exciting next step for Zipp after our successful entry into the UK market last year. Our promise of 'mobility done right' is clearly resonating with cities and as the Irish government works towards regulating e-scooters we are excited to launch our service on home soil in partnership with Irish local authorities in the very near future."
The Zipp e-scooter features an aircraft-grade aluminium frame, 10-inch airless tyres, a swappable battery, dual braking, a wide base and a low centre of gravity. Zipp also maintain a policy of only using zero-emission vehicles (electric vans and cargo bikes) to manage their operations.
To ensure safety, Zipp also uses geofencing, a virtual perimeter for a real-world geographic area, meaning that e-scooters will not work outside of designated areas and slow down in designated 'slow speed zones'. Scooters must also be parked specially designated "parking bays" to prevent obstructions in the city. Each e-scooter has a lifetime of more than two years, compared with the estimated industry average for shared scooters of just 18 months.
ENDS
14 July 2021
For further information contact Micéal Whelan, Communications and Media Relations Manager, NovaUCD, e: miceal.whelan@ucd.ie.
Editors Notes
Zipp Mobility is Ireland's leading micromobility provider bringing a more sustainable scooter sharing model to cities in the UK, Ireland and further afield. www.zippmobility.com
At NovaUCD, the hub for new ventures and entrepreneurs at University College Dublin, we nurture and support new high-tech and knowledge-intensive companies as part of UCD's mission. At NovaUCD we provide purpose-built, state-of-the-art incubation facilities alongside a comprehensive business support programme for client companies such as Zipp Mobility. NovaUCD has been funded through a unique public-private partnership that includes AIB Bank, Arthur Cox, Deloitte, Enterprise Ireland, Ericsson, Goodbody Stockbrokers, UCD and Xilinx. www.novaucd.ie