Perception Laboratory Archive
Perception of Head and Body Orientation?
Determining where another person is attending is an important skill for social interaction that relies on various visual cues, including the turning direction of the head and body. These images of human heads and bodies, created in Poser, are used in our recent research which investigates how these sources of information are combined in gauging social attention.

We show that adapting to images of heads turned 25° to the right or left produces a perceptual bias in judging the turning direction of subsequently presented bodies. In contrast, little to no change in the judgment of head orientation occurs after adapting to extremely oriented bodies. The unidirectional nature of the aftereffect suggests that cues from the human body signaling social attention are combined in a hierarchical fashion whereby information about head orientation can override information about body posture when both are visible.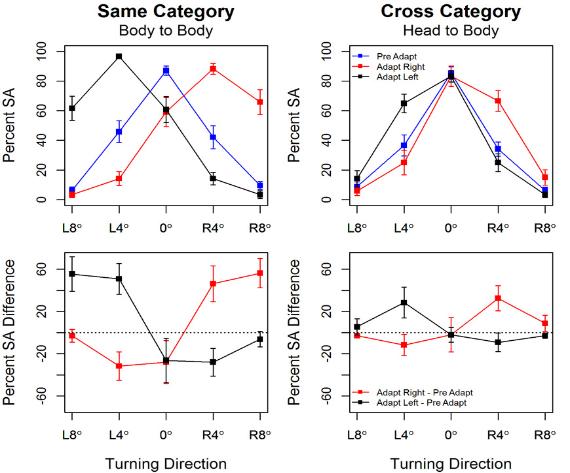 You can read more about this research in our recent paper, Cooney, S., Dignam, H., & Brady, N. (2015). PloS one, 10(9), e0135742. pdf