Death of Clare Spencer | 1974 - 2022
Death of Clare Spencer (Glasgow)
It is with regret that the School of Sociology shares the sad news of the death of Clare Spencer. Deepest sympathies are extended to Clare's parents, family, and friends.

The following tribute is written by Professor Stephen Mennell, Emeritus Professor and former Head of the School of Sociology.
Clare came from England to Ireland in the early 2000s. She first worked at the Department of Social Policy and Social Work, University College Dublin, in a temporary role, and between 2001 and 2007 she was on the administrative staff of the Department of Sociology there, in charge of the (overflowing) Undergraduate Office. That involved keeping track of almost a thousand students and, with the Faculty of Arts Fellow (Katie Liston), the PhD students involved in facilitating undergraduate seminars. She was a much-valued point of personal contact and support for the many undergraduate students that passed through the office, and she managed the demands of the role with a judicious balance of patience, good humour and scrupulous efficiency. Her tasks also included assisting me as Head of Department, and she managed me with great efficiency and good humour too. She was a lively presence in the Department, and became a dear friend to many of us, notably Katie Liston, Steve Quilley, Steve Loyal, Eric Dunning (who was a Visiting Professor at that period) and of course me.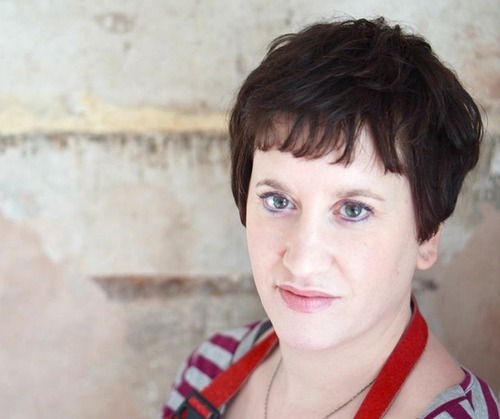 Very unusually for a member of the administrative staff, but not for Clare herself, she also published an academic essay in the Irish Journal of Sociology in 2005. Clare was not a total novice in sociology: she had read English and Sociology in her degree at the University of Lancaster. But her real passion was art, design and architecture, and she took an evening course in 'interior architecture' at Griffith College, Dublin. For that, she wrote a paper comparing the social assumptions underlying the architecture and designs of Le Corbusier and Charles Rennie Mackintosh. After some suggestions for its development, the revised version was accepted for publication. In April 2006, she also presented her argument at the conference on 'Elias in the Twenty-First Century' in Leicester (see Figurations 25).
In 2007, Clare moved to Glasgow, because she had worked out that it was the only major city in the British Isles where she could afford to buy an apartment. The fact that so many of Mackintosh's finest buildings are in Glasgow no doubt played a part too. There she took up posts notably at the Royal Scottish Academy of Music and Drama (now called the Royal Conservatoire) and later at the University of Glasgow. But she always remained in contact with the Elias circle. She took on various tasks for the Elias Foundation: not just the website, but she also attended a couple of meetings of the Board, once acting as its Secretary. She became centrally involved in the journal Human Figurations at its inception, working closely with Katie Liston as editorial assistant. Her appraisals of submissions were as equally erudite as those who took on reviews. She helped with the Collected Works, notably preparing the typescript of the new edition of Quest for Excitement, and came to the conference in Leicester marking the completion of the 18 volumes in 2014. She also became a very fine jewellery designer, under the tradename 'Rose Madder' (https://rosemadderjewellery.com/), expressing her personal artistic impulse. Clare is survived by her parents, Ray and Hazel, and her brother Neil, who live in Hampshire, England.
She is a great loss.
Stephen Mennell
UCD School of Sociology
Newman Building (Room D401), University College Dublin, Belfield, Dublin 4, Ireland. T:
+353 1 716 8263