Opinion | Steven Loyal | Crèche Crisis in Ireland
Crèche Crisis in Ireland | Steven Loyal
21/7/2020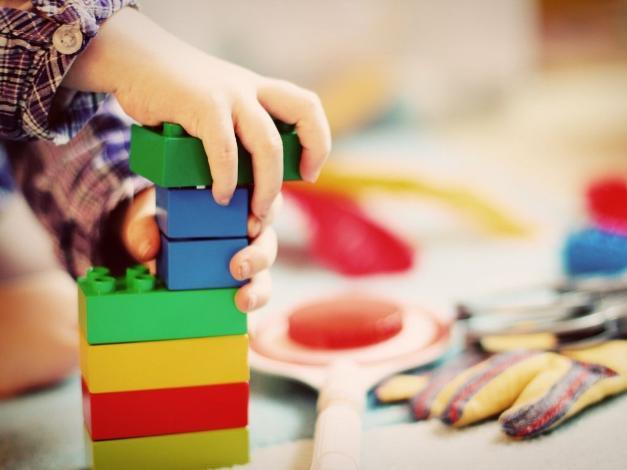 The recent report by the Oreachtas Library and Research Service on the benefits of a publicly funded childcare system tells us little than many in the childcare sector already know. Childcare in Ireland is in deep crisis. The extent of the crisis was made especially evident in the inability of essential workers to secure childcare during the COVID-19 pandemic, but its nature was evident well before following decades of chronic under investment in the area. Endemic problems in four major aspects of the childcare system reveal the extent of the crisis: investment, cost, service provision and labor force
Firstly, in terms of investment. Ireland currently invest only 0.2% of GDP in childcare. This is the lowest in the EU and compares poorly with Scandinavian countries such as Sweden which invests 1.9% of GDP, or Denmark which invests 2.3% of GDP. This feeds directly into the second aspect concerning cost. Childcare fees in Ireland, are among the highest in Europe, costing well over €1000 to secure a full-time place in a creche in Dublin. People in Ireland effectively pay 3 times as much as the other European counterparts.
Crèches in Ireland are for the most part privately run, following Ireland's emphasis on leaving everything to the market. One would assume that because people pay high fees, that crèches are making astronomical financial gains. But this is scarcely the case. One small scale report found that many crèches made a profit between €266 euros and €16,752 a year - hardly huge sums. With escalating insurance costs, many providers see running a crèche as financially unsustainable. Moreover, many of these crèches find themselves enmeshed in a bureaucratic trap, having to report to at least four different agencies – TULSA, local councils, POBAL, and the Department of Education. Finally, in terms of staffing. Many of those working in childcare have professional and college qualifications, but nevertheless receive very low wages - the majority earning €12.55 an hour - and a large number just slightly more than the minimum wage. The failure to provide a 'living wage' has led to both a high staff turnover - about 25% of workers in 2019 left the area to find higher paid and less stressful jobs, and high educator: child ratios. These workers are given no pension, sick pay or maternal maternity pay, and their work is premised on insecure contracts. Precarious work practices and the fact that many are paid for only 38 weeks work - which corresponds to the ECCE (the early childhood care and education program) scheme merely exacerbates their fragile work situation. In the recent protest held by childcare professionals and parents last February, many crèche workers protested at their low pay, with one placard reading 'Paid 38 weeks, pay bills 52 weeks'.
Most research identifies positive outcomes from childcare and its importance both for labour market participation and for the psychosocial development of children. Children's learning and development is fastest before the age of three. Yet childcare constitutes a low priority area for the state. Despite a marked shift from its clerical past, childcare is still implicitly seen in gendered terms as an extension of the woman's role of caring. Moreover, although the high costs of childcare effect all young families, it particularly effects lower income families, women, as well as migrants. The prohibitive costs often deter two person working households, and it is often women who remain at home to raise children, partly reflected in their preponderance in part-time employment. If it is not women undertaking the majority of childcare support, then it is often grandparents, and many migrants, often working in 3-D jobs, do not have the luxury of such an extended support network.
The 2020 Childcare Barometer noted that 67% of people believed that childcare should be available for free in Ireland, as it is in both Denmark, and certain parts of Germany, for example, or Berlin. As the Oreachtas report acknowledged, most countries in the EU have moved towards a publicly funded system over the last two decades, it also notes that the evidence base indicates 'that in public provision countries childcare tends to be more affordable, accessible, and of higher quality than in private provision countries'. Such a universal, public, childcare system requires much higher investment levels sourced through direct taxation. And it is only such a fully public state funded system that will allow us to provide a high quality, durable, and sustainable childcare system that will benefit future generations and the broader workforce.
The new coalition government has said that it aims to reduce costs for parents by providing a caps on fees. Yet, it makes no commitment to the increased investment, that would be necessary for this to take place. Given the precarious state of the finances following the COVID-19 crisis, it is unlikely it will be prioritizing childcare in the future. Effectively its policy claims remain empty promises, but they illustrate the dilemmas currently facing the government in terms of meeting childcare provision without intervening in the market and increasing direct taxation.
Steven Loyal is Associate Professor of Sociology at UCD.
UCD School of Sociology
Newman Building (Room D401), University College Dublin, Belfield, Dublin 4, Ireland. T:
+353 1 716 8263