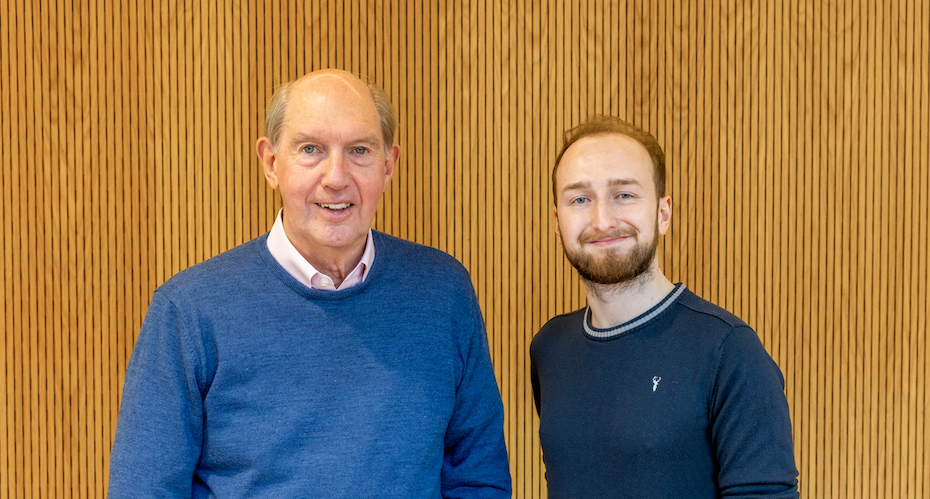 Alumnus Interview
Internet Pioneer, UCD alumnus and former Director of UCD Computing Services, Dr Dennis Jennings talked to PhD candidate Jack Geraghty.
Jack: Tell us about your early days in UCD?
Dennis: I had a wonderful time in university. Primarily, I learned how to think and how to analyze. I did a PhD in gamma-ray astronomy where I needed to use computation to analyze the data and programming fascinated me. I got offered a postdoc in Bristol but I decided to quit being a researcher, and I joined a computer consultancy in Dublin. I learned an extraordinary amount there - how to express myself, keep to the point, and effectively communicate what I intended, and much more.
Jack: Next thing, you are director of Computing Services in UCD. Quite a career path!
Dennis: Well, it's illustrative of the amount I learned in five years in a business consultancy. Not only about technology, but accounting, project and financial management, communication, writing, all the skills to be a consultant. My ideal job was to run computing in a university, and when the job came up in UCD, I interviewed for it, and somewhat to my amazement and delight, I got it! We started in the punch card era and when I left 22 years later, we were in the internet
era, with thousands of computers on desktops, a campus network linked to the internet, and so on. Very early on, I became interested in computer networking, and, in 1982, I made the first proposal for what became HEANet.
Jack: At some point during your time in UCD, you were offered the secondment to the National Science Foundation.
Dennis: I was in California benchmarking an Amdahl computer and heard the National Science Foundation was looking for a director of networking. I interviewed and got the position as Program Director for Networking in the Office of Advanced Scientific Computing. The job was to build and fund a network to allow supercomputer users to remotely use the National Supercomputer Centers. I decided that what was really needed was a network of networks with a common communications protocol so that any workstation on any network could communicate to any other workstation, or indeed to a supercomputer, on a different network. I gave a presentation about my vision for this internet, this network of network, based on the DARPA standards. So, with that start, I became Mr. TCP/IP in Washington. I mandated that any new network
funded by the NSFNet program had to adopt these technologies. I spent my 15 months in the US going around the country,
and telling people about this tremendous new opportunity, and soliciting proposals for funding.
Jack: Where do you see things going? What is the next big thing?
Dennis: Well, AI, machine learning in particular, is hot right now.
 Unfortunately, the latest and greatest ChatGPT has been trained on data on the internet: It is built on lots of good data, but also terrible data, including inaccurate, false, personal, copyright, confidential data. The next big thing, I believe, is the regulation of those applications and social media on the internet.
Jack: Would you have any advice for those considering computer science?
Dennis: Follow your instincts. Do what interests you. In any good university, you get an education that teaches you how to think, to take ideas and facts and develop some sort of coherent view. Having an educated mind, trains you for anything, and there is always something new. Be brave and embrace change. Computer science students are tremendously privileged to be at the forefront of technology and at the forefront of the impact of technology on society.
 So, enjoy it.
This is a short extract from their wide-ranging discussion. A fuller version can be found on our YouTube
Channel https://youtu.be/9qgWr_nSMfk
Published 8th June 2023