UCD projects celebrate Europe Day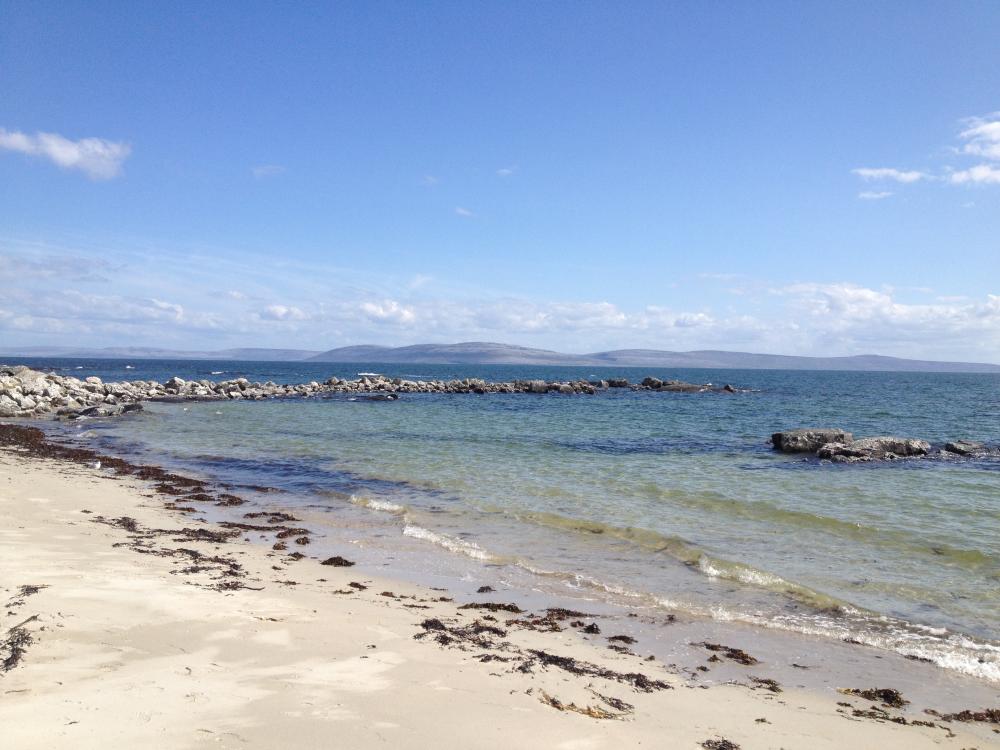 UCD Computer Science staff and faculty in two ERDF-funded projects joined their colleagues around the university today to celebrate Europe Day. The two projects focus on coastal water quality, with particular reference to recreational use of our coasts. The projects, SWIM and ACCLIMATIZE, are funded by the European Regional Development Fund (ERDF) through the INTERREG funding mechanism. This mechanism encourages cooperation between different European regions to create opportunities to improve their economies, societies and environments. Coastal bathing waters are a very important natural resource for Ireland and their protection will promote sustainable rural communities for generations to come.
SWIM
System for Bathing Water Quality Monitoring (SWIM) The SWIM Project is a cross-border research programme for developing a system for live bathing water monitoring. It combines the expertise of lead partner University College Dublin and Northern Irish project partners Agri-Food Biosciences Institute and Keep Northern Ireland Beautiful. The aim is to develop a system that will allow bathers to check the water quality of their chosen bathing spots live before they dip a toe in the water through use of a specially designed app on their smartphones. The project will also install displays at the subject bathing areas which will update with details of local water quality in real time. The beaches involved in the project are: Enniscrone (Co. Sligo), Lady's Bay (Co. Donegal), Castlerock (Co. Antrim), Portrush - Curran (Co. Antrim), Waterfoot (Co. Antrim), Ballyholme (Co. Down), Ballywalter (Co. Down), Newcastle (Co. Down) and Clogherhead (Co. Louth).
Acclimatize
The Acclimatize project will create new models to understand the effects of extreme weather events linked to climate change on coastal waters. It will focus on designated and 'at-risk' bathing waters in two complementary environments: a large scale urban environment and a rural agricultural environment. The bathing waters in these contrasting environments are impaired by different factors and will certainly experience different effects from climate change.
The Acclimatize operation enjoys strong support and participation of local authorities as well as national agencies in Ireland and Wales. These include Irish Water, the Environmental Protection Agency, Dublin City Council, Dún Laoghaire-Rathdown County Council, Fingal County Council, Natural Resources Wales and the Wales Heads of Environmental Health Group representing 22 Welsh local authorities and the Port Health Authorities. The statements of potential impact at each bathing water can then be used to design, where appropriate, sustainable remediation strategies to ensure continued resource use of these 'at-risk' coastal waters through the challenging era of climate change expected in the period to 2100
The results of the Acclimatize project will be of significant benefit to public health, the local economy and the ecosystems of which these bathing waters are part. The operation, thus, contributes to the preservation and enhancement of the marine and coastal environment for the enjoyment of future generations in the face of the increasing impacts of climate change.