Chidubem Iddianozie: PhD student and GitHub Ambassador in UCD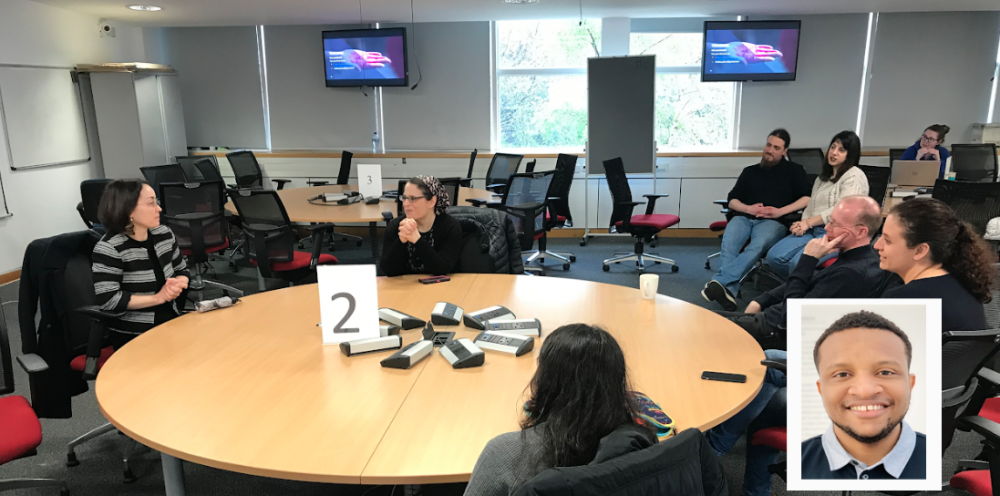 Chidubem is a second year PhD Student in the UCD School of Computer Science, working on semantic inference for geo-spatial data. He has been a GitHub Campus Expert since February 2019.
Tell us a bit about your path to computer science?
My journey to computer science is very typical, I was good with computers and a problem solver so when the time came for college, computer science was the natural choice. However, my biggest fascination with computer science has always been (and still is) how it can be easily employed to solve real-world problems. Thus, for my bachelor's thesis, I developed a software package for admission recommendations which was implemented as a variant of the knapsack problem. Also, for my master's thesis, I worked on a research project where I developed an algorithm for image abstraction for resource-constrained environments. I thoroughly enjoyed working on this project that I like to think it was a major factor in my decision to do a PhD.
Tell us a bit about your research?
The main focus of my PhD research is investigating best approaches towards building generalizable inference models for large heterogeneous spatial graphs. This research endeavor sits at the intersection of machine learning, spatial information science, transfer learning, NLP, robust representations and graph theory. One application of this is improving the quality of crowd-sourced maps such as OpenStreetMap (OSM).
A little background: OSM is an open-sourced mapping database that has been invaluable in many disaster management scenarios. Some examples are the 2019 Ebola epidemic in Congo, the 2018 Kerala Floods and Hurricane Matthew in Haiti 2016. However, data quality (in terms of completeness and accuracy) varies from region to region but given the similarities that exist between regions of the world, I believe that it can be possible to build robust transferable models to address this problem.
What is GitHub and what do you do as part of your role as a Campus Expert?
GitHub is a cloud-based hosting platform for software development version control, using git – an open source technology.
The GitHub Campus Expert (GCE) Programme is an initiative of GitHub Education that seeks to enrich the experience of technological communities on university campuses around the world. Campus experts are instrumental in achieving this goal as they serve as the bridge between GitHub and their communities. It is all about meeting the needs of a community and providing support as much as possible.
We organised a tech talk in collaboration with the Women@CompSci community in April. The theme of the talk was Diversity in Tech and we had the honour of hosting two female leaders in tech from the Dublin area, Alice Marascu from Nokia-Bell Labs and Rachel Hadas Aharon from Qlik, to come share their stories with staff and students. In addition to being an informative session, it was a great networking opportunity and most students took advantage of the event to approach our guests for mentorship.
We also supported the UCD CS and the Future-You summer programmes in June (see pictures). UCD was hosting second-level students for the summer and I introduced them to the basics of version control, as well as the GitHub student developer pack. It was interesting to see how many of them were really excited about starting and showcasing their projects on GitHub.
How did you become a Github Campus Expert?
All it takes is for you to be a student in a post-secondary school and have at least one year left in college. And no, you do not have to be a Git expert to apply. Usually you will start with a few short essays, like a personal statement. If you pass that stage, you undergo a short training programme. This training covers community building, presentation and technical speaking skills among others. Then, you are invited to an interview. This is the final stage, after which you become a GCE. (note that the selection process changes slightly every few months.)
To see the scheme for yourself, see:
https://education.github.com/students/experts
Why did you want to become a Github Campus Expert?
GitHub is really passionate about supporting student communities. I would say that if you want to make an impact in your community then you should strongly consider this programme. It is empowering; you get support from GitHub to bring your ideas to life. Also, you get excellent training and have access to mentors that can advise and support you in your personal career.