Powering through the pandemic: My Remote Research Internship Experience
Powering through the pandemic: My Remote Research Internship Experience
The past few months have certainly been very eye-opening and challenging for us as well as everyone around us. But I believe that through this time most of us got a chance to self reflect, work from home and make the most of our spare time in the best possible way.
Over the past six months I got the chance to do an internship at Intel in a research group and I learnt a lot!. So through this blog post, I want to highlight the work I did and a few important things I learnt during my remote internship experience during this pandemic.
I interned at the Intel Movidius Advanced Architectures group which is a research group focussed on Computer Vision application. I worked on several projects throughout the course of my internship. I had previously completed one internship with Intel which I got through the Intel Women in Technology Scholarship. Therefore, I was able to get this internship based on my performance in the previous one. I felt very lucky to be able to return to a familiar environment during this time. I was very excited for it but two weeks after being onsite, we were told that we would be working remotely and this was the most challenging part of my internship experience for me since I'm a very outgoing person. But I realise now that I got a lot out of working from home.
At the beginning of my internship, I didn't imagine that I would get a chance to contribute towards so many different projects. Before my internship commenced I had put together a list of goals for myself. These ranged from improving my work ethic, communication skills and organizational skills to giving my best shot at every task.
Summary of all my projects at Intel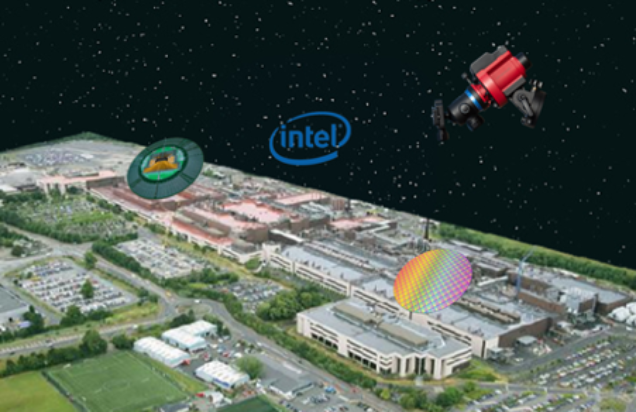 The above picture of the Intel site summarises all of my projects applying Deep Learning at Intel
The very first project I worked on was a journal article on wafer analysis in semiconductor manufacturing. This was my very first research paper and it was very exciting to work alongside my colleague Imane Horiya Bhrami who helped me get familiarized with the world of citations!
The second project was around attaining power measurement results for our chip in space. This was based on a project called Star Tracker which is a lost in space star identification algorithm to identify stars without prior altitude information. Through this benchmarking experiment, I could also contribute to another research paper alongside my colleagues in Spain.
Thirdly I also worked on developing a deep learning vision system for analysis which was used in the labs. I made use of machine learning frameworks and libraries to achieve the desired results. I was also given a tour of the lab which helped me get a better understanding of what I was doing and how practical this project was.
Besides hardcore technical projects, I got the chance to involve myself in presentations and activities. I got the chance to present my experiences to DCU scholars as a part of a Virtual Lunch presentation which was a very fun experience.
What I learned during my internship
As for me, the key four skills I learnt were improving my work ethic, team work, communication and exploring different opportunities besides the hardcore technical skills.
The more experience you get and the more you put yourself out there, you can get a chance to experience different company cultures. Since this internship was much longer, it gave me more time to understand the core values of Intel in a better manner. I could also put together a good work ethic by starting my work on time every day and creating an organized system for myself using planning apps like Google calendar and to-do lists.
I learnt to work not only with people within my team but also people from different teams and areas. It was also great to be a part of the Intel Movidius AI Incubator and understand how different technical startups work and what kind of challenges they face.
Teamwork goes hand in hand with communication skills. Since this internship was remote, almost everything depended on how things were communicated back and forth. I feel that I can communicate my ideas much better now and be conscious of what the other person has to say. Communication is not only about speaking verbally but it's also about written communication, documentation and putting ideas forward. I believe that I have been able to level up my written as well as spoken communication.
I didn't imagine that I would be working remotely throughout my internship so that was a surprise for me at the beginning. But, I'm really grateful that my manager & my team were always there to guide me whenever I felt lost and I had a wonderful experience.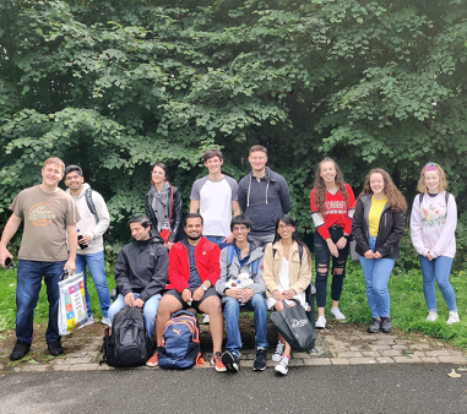 I would like to conclude this blogpost by giving a few tips to students looking to do internships:
Always make sure that your resume is up to date before applying
Always explore different opportunities
Try and give your best shot at every task
Just ask and communicate your thoughts at each
Be ready for change at each time
Say yes to new projects and be willing to multi task
Don't be afraid to explore new fields
Lastly – I made a video with my fellow student Braddy Yeoh, who worked at SAP, on our internship experiences.