Buddy Coders - a new initiative to support women in Computer Science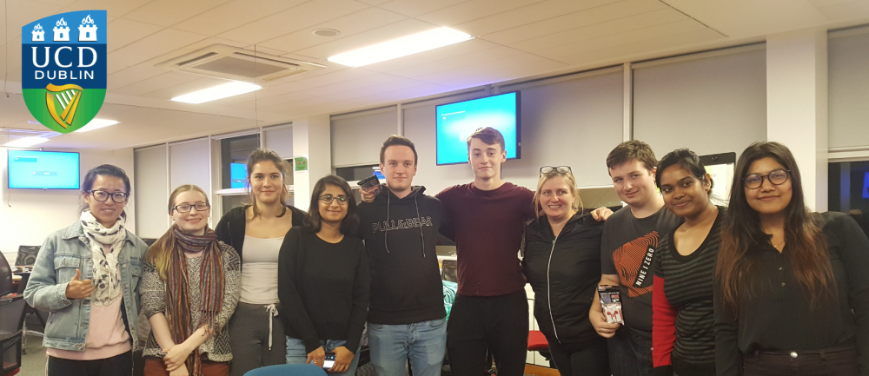 Tejaswini (Tej) Kumar and Amina Khalid are 3rd year undergraduate students in the Computer Science with Data Science degree. They have recently launched 'Buddy Coders', an initiative to encourage girls and women to code and make friends within the UCD School of Computer Science. We asked them some questions about this fantastic initiative.
What is Buddy Coders?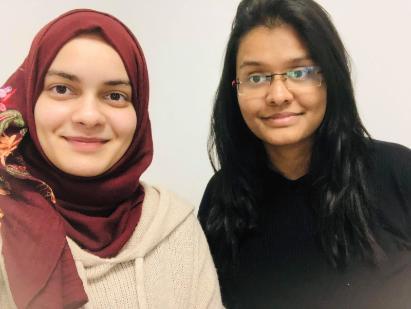 In simple terms, it is a combination of 'CoderDojo' and a 'personalised peer
mentoring' program. It started after a casual conversation with UCD lecturer
Dr. Catherine Mooney on the importance of women's empowerment and
network building on campus. We believed that it was essential to give girls
long-lasting confidence rather than short-lived motivational words. With
support from the UCD Women at CompSci Committee we brainstormed a few
ideas and soon started our successful journey in September 2018.
How did you start off?
We started off our first workshop in September 2018 by conducting team building activities. Some of the pictures are attached below. We were fortunate to have some enthusiastic mentors who volunteered to help us organise these workshops. For the 2nd workshop, students worked on projects of their choice in C and C++ and uploaded them to their GitHub accounts.
How does it work now?
We have a few different activities ongoing:
We conduct weekly coding sessions, like Coder Dojo, open to all 1st and 2nd year CS students. The workshop mentors are all female.

We assign a buddy to all incoming first year female students to help them get used to college. Buddies are female students, typically 3rd or 4th undergraduates or postgraduates.

We run charity based events like bake sales once every semester

We host workshops every semester in association with tech companies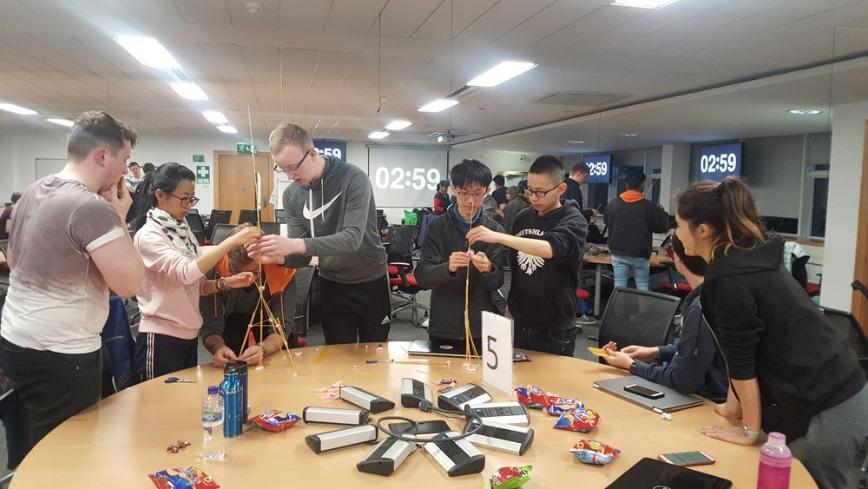 What are the future plans?
The next objective for Buddy Coders is to continue successfully conducting the weekly workshops this semester and to start more collaborations with other societies. We have a set of interesting events planned out for the year 2019. We hope to evaluate our idea carefully within UCD CS and then spread it to various other universities in Dublin in the near future!
You can email Buddy Coders at buddycoder18@gmail.com and find Women@CompSci on Facebook and Twitter
2019-02-11