SIGCSEire Launched at UCD CS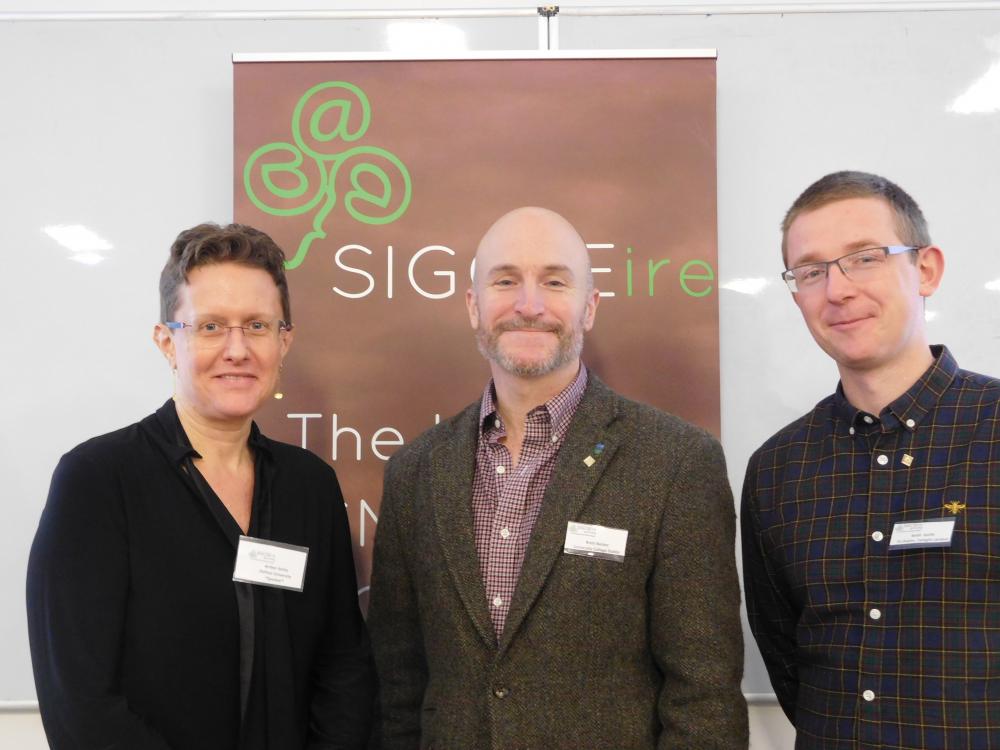 As reported back in November, UCD CS faculty members Dr Brett Becker and Dr Catherine Mooney, along with Keith Quille (TU Dublin) founded the Ireland ACM SIGCSE Chapter (SIGCSEire). On Dec 11 in the UCD School of Computer Science 62 people attended the official chapter launch.
The afternoon started with an hour-long poster and networking session followed by talks. The main event was opened by Professor Joe Carthy (College Principal, College Of Science, UCD) followed by a talk by Associate Professor Chris Bleakley (Head of School of Computer Science, UCD) entitled "Computer Science Education in Ireland: Four Challenges". Following this, Dr. Brett Becker, Chair of SIGCSEire gave a talk on "SIGCSEire and Computing Education in Ireland".
The keynotes were kicked off by Professor Amber Settle (DePaul University, Chicago, USA), SIGCSE Board Member (immediate past-chair) called "SIGCSE and diversity: some success and a challenge". The talks were concluded by Associate Professor Paul Dickson (Ithaca College, NY, USA) who gave a closing keynote entitled "Timeless Lessons from Teaching Programming, or Not".
All slides are available on the SIGCSEire website.
The evening concluded with a reception in the UCD University Club. The event was sponsored by the UCD School of Computer Science and was free for all attendees.
SIGCSEire now has more than 160 members spanning all levels of education from primary through university as well as volunteers, and members from industry and government. The group is free to join for anyone with an interest in Computing Education in Ireland.
---
(Photo attached: Prof Amber Settle, Dr. Brett Becker and Dr. Keith Quille. Credit: Catherine Mooney CC BY-SA 4.0)​