Overview
Mentoring for Scale was co-founded in 2015 by the former Dublin Commissioner for Start-ups and Joe Hogan, Founder and CTO of Openet Telecom and MFS Lead Mentor.
Mentoring for Scale is a monthly 'invite-only' event where tech/digital companies in the early stages of scaling get the opportunity to sit down for a one-on-one with experienced, serial entrepreneurs and industry experts who have successfully built and scaled a business or businesses in return for advice, guidance and introductions. Mentoring for scale is NOT a pitch or investment forum. Participants really benefit from the interchange as it is very focused and action oriented. Each scaling company meets with three mentors over the course of two hours.
PLEASE NOTE 'only' the CEO, Founder or Co-Founder can attend the Mentoring.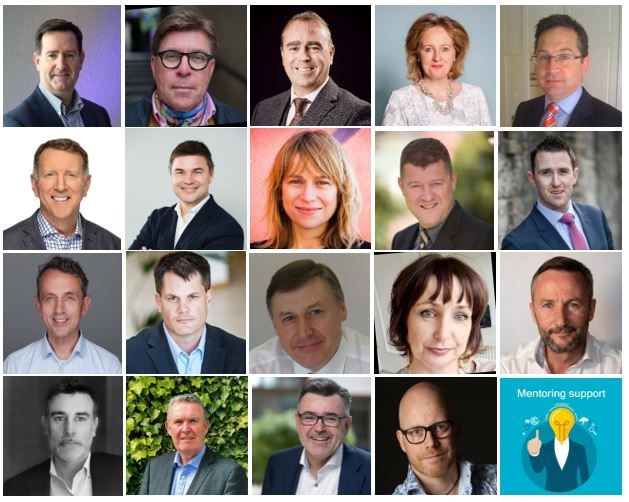 Format and Dates
| | |
| --- | --- |
| Format | 2023 Dates |
| 8:00 am - Mentor Introductions | Thursday 23rd February |
| 8:15 am - First Mentor One-to-One | Thursday 23rd March |
| 8:45 am - Second Mentor One-to-One | Thursday 27th April |
| 9:15 am - Third Mentor One-to-one | Thursday 25th May |
| 9:45 am - Final Word from Mentors | Thursday 29th June |
| 10:00 am - Event Finishes | Thursday 28th September |
| | Friday 20th October |
| | Friday 1st December |
Participant Testimonials:
Here's what some of the MFS participants have to say about the initiative:
Mentoring for Scale has been hugely beneficial for me. I was incredibly fortunate to meet some exceptional seasoned entrepreneurs, who have become trusted confidantes to this day. I would encourage anybody following the same path to participate in the programme. Can truly say some game changing opportunities came my way as a result, and I've also been able to help other people in the network. A very rewarding and fulfilling experience. Niall Dennehy, COO & Co-Founder, Aid:Tech Identity for Digital Finance
Mentoring for Scale is an invaluable event that gives any start up multiple new sets of eyes and insights on their business from Industry experts. The generosity of these mentors is ongoing and has helped Exit Entry greatly in crafting and re launching our business and much more. Lewize McCauley Crothers, CEO & Founder, Exit Entry
I received incredibly valuable information and really enjoyed the Mentoring. I would go so far to say that one piece of advice will have a huge impact on the scaling of our product!! It's amazing to see busy successful people give back their time so generously. Glenda Hahn, Managing Director, Hygiene Audits
Mentoring for Scale has been a great resource for us since our early days, and ongoing. The community of mentors have such a wide breadth of skills and insights to provide to scaling companies: and it's provided in a fun, collaborative manner - I can't recommend it enough. Gavin Molloy, Chief Product Officer, Olus Education
StoryTracks has found MFS an invaluable resource which has greatly assisted us in expanding our network. We have been introduced to top level business leaders in the world of technology who have all come looking to give back and assist early-stage start-ups. Fergal Nealon, Founder & CEO, StoryTracks
This was an incredible morning. The mentors were at the top of their game, and they were so generous with their advice and feedback. This was undoubtedly the best investment this month in my business. Thanks to Niamh and all the team. I really learned a lot and got some great insights. Ellen Gunning, CEO, The PR Academy
I really enjoyed this event; it was the most valuable couple of hours I have spent in any initiative in a long time. Great format and high calibre mentors. Tracy O'Rourke, Founder, Vivid Edge
Thank you for such an incredible, inspirational and productive event. I really got a lot from the event and the team is putting in place some suggestions from the mentors. It's amazing how much you can get from mentors in such a short space of time". Oliver Fegan, CEO & Founder, Usheru.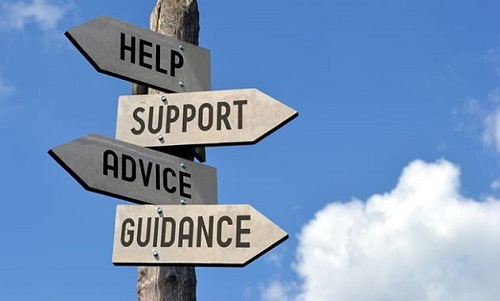 Contact
If you are a tech/digital start-up in any sector and you are in the early stages of scaling and would like to participate in the Mentoring for Scale initiative, please contact:
Niamh Collins
Mentoring for Scale, Manager
tw: @MentoringForScale