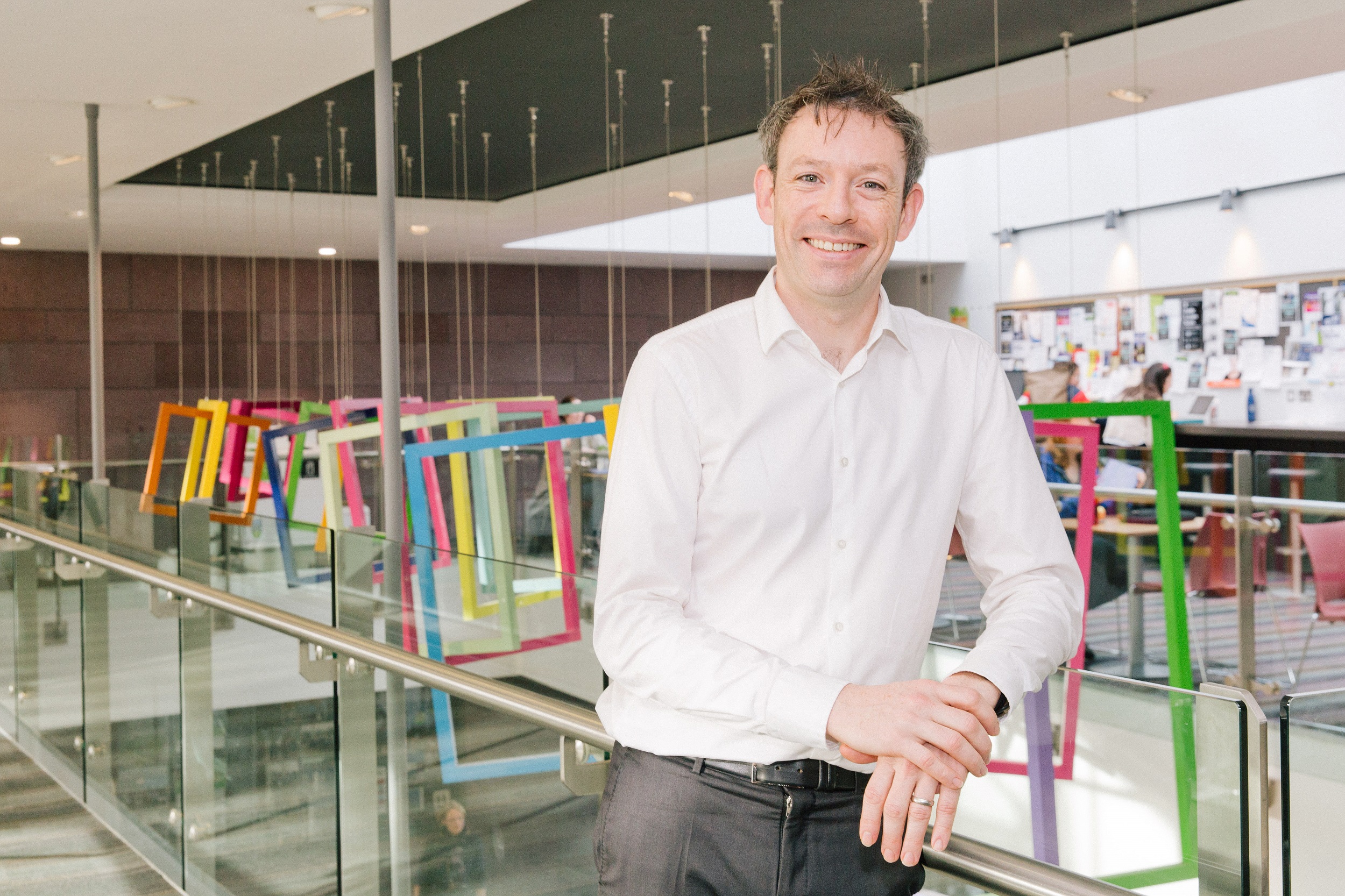 Constitutional Law Expert at University College Dublin Awarded €2 million in European Research Council Funding
- Global study to examine how separation of powers are under strain
Professor Eoin Carolan, a constitutional law expert at University College Dublin (UCD), has been awarded a prestigious European Research Council (ERC) Consolidator Grant of €2 million to investigate how separation of powers systems are being affected by current social and political trends.
Shock political results, such as the election of Donald Trump as US President or the Brexit 'Leave' vote in the UK point to an increasing loss of faith in traditional institutions and political leaders.
This is a problem for constitutional models, like the separation of powers, that divide power between traditional institutions. How can a constitution work if voters distrust their government? How should separation of powers systems change to meet this challenge?.
Professor Carolan, UCD Sutherland School of Law, has received the ERC funding for a 5-year study, entitled, 'FIAT-The Foundations of Institutional Authority', to address such issues in different constitutional systems worldwide.
The funding will also result in the establishment of 9 new research positions (PhD students and post-doc researchers) at the University.
Professor Carolan is one of 291 top researchers and scientists from across Europe, who between them will receive ERC Consolidator Grants worth a total of €573 million, as part of the Horizon 2020 research and innovation programme. This funding will give recipients the opportunity to build up their teams and have far-reaching impact.
Professor Eoin Carolan, who is also Director of UCD's Centre for Constitutional Studies, said, "I am really delighted and grateful to receive this ERC Consolidator Grant. I have always been interested in the separation of powers so it's very exciting to have the opportunity and funding to undertake a major multi-disciplinary project in this area".
He added,"The funding will also enable me to build a team of talented post-docs and PhD students from law, politics and sociology who can carry out some really cutting-edge research on what are very important social and political issues."
He concluded, "By investigating what is happening on the ground in different countries, the project will show how constitutional systems are responding to the problems of public dissatisfaction and distrust, in other words, what works and what doesn't. This knowledge is critical for the future of constitutionalism."
Professor Imelda Maher, Head, UCD Sutherland School of Law and Dean of Law, said, "This is wonderful news for Eoin and the School is delighted to welcome a second ERC grant. The project is transformative of the understanding of the exercise of power at a time when the rule of law is under strain in many jurisdictions."
ERC Consolidators Grants are awarded under the 'excellent science pillar' of Horizon 2020, the European Union's research and innovation programme. Researchers of any nationality with 7-12 years of experience since completion of PhD, a scientific track record showing great promise and an excellent research proposal can apply for an ERC Consolidator Grant.
The ERC evaluated over 2,300 research proposals in this latest competition, 12% of which will be funded. The grantees will carry out their projects at universities and research centres in over 20 countries across Europe. The grants will create an estimated 1750 jobs for postdocs, PhD students and other staff working in the grantees' research teams.
Professor Orla Feely, UCD Vice-President for Research, Innovation and Impact said, "I would like to congratulate Professor Eoin Carolan on receiving a prestigious ERC Consolidator Grant. His success in this highly competitive, and Europe wide funding call, is indicative of the quality of the world class research being carried out at the UCD Sutherland School of Law."
Carlos Moedas, European Commissioner for Research, Science and Innovation, said, "This EU grant provides a real boost to research and innovation in Europe because it gives top scientists the chance to take risks and pursue their best and maybe wildest ideas. I am pleased to see these ERC grants will support such a diverse group of people of forty nationalities working in over twenty countries and that the list of grantees also reflects that we have many excellent women scientists in Europe."
Further details on the latest ERC Consolidator Grant Awards are available via https://erc.europa.eu/sites/default/files/document/file/erc_2018_cog_results_all_domains.pdf
ENDS
29 November 2018
For further information contact Micéal Whelan, UCD Research and Innovation, e: miceal.whelan@ucd.ie, t: +353 1 716 3712.
Editors Notes
The ERC's mission is to encourage the highest quality research in Europe through competitive funding and to support investigator-driven frontier research across all fields, on the basis of scientific excellence. The ERC complements other funding activities in Europe such as those of the national research funding agencies, and is a flagship component of Horizon 2020, the European Union's Research Framework Programme for 2014 to 2020. https://erc.europa.eu/
For further information about ERC Consolidator Grants visit https://erc.europa.eu/funding/consolidator-grants
Established in 1854, University College Dublin is Ireland's largest university with over 30,000 students from more than 125 countries worldwide. Founded on the educational principles of its first Rector, John Henry Newman, the university seeks to contribute to the economy and society through the excellence and impact of its research, innovation and scholarship, the quality of its graduates and through its engagement nationally and internationally. www.ucd.ie