First CDIC Student finishes her programme in Dublin
Wednesday, 28 June, 2023
It is almost the end of the road with studying Civil Engineering Infrastructure in Dublin for our CDIC student, Zhaoyu Wang.
Zhaoyu first completed her Spring semester of Stage 3 in Dublin and then stayed in UCD for the whole stage 4.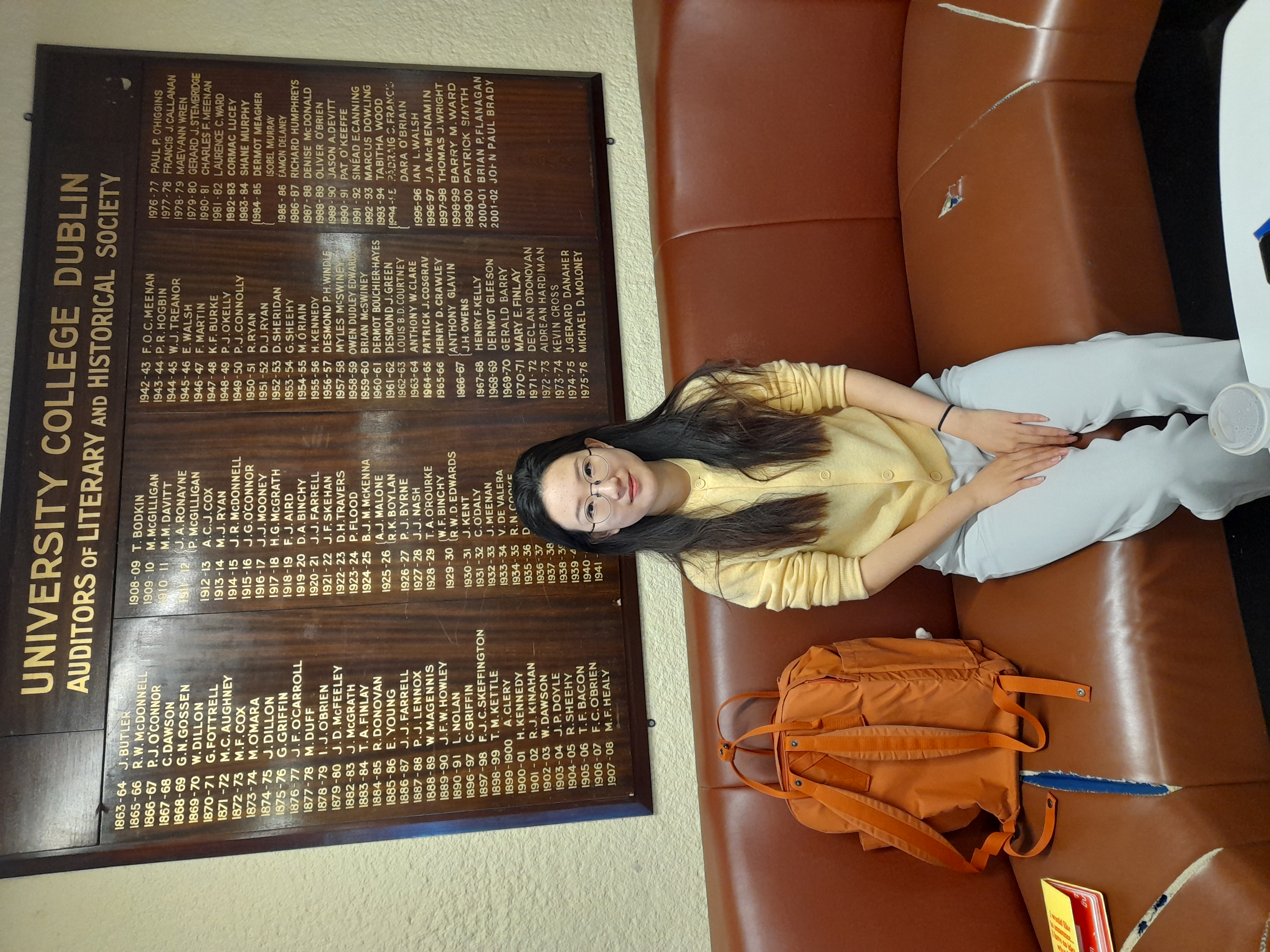 What did you find the best about studying in UCD?
I especially liked working in multicultural environment. It was great to exchange the views with my classmates who came from different cultural background. I also loved that the teachers were very approachable and ready to answer my questions either after class or via email.
What did you find especially difficult?
Language barrier. Misunderstandings happened many times. It took me a while to get used to different accents. I had good level of writing and reading, but listening and speaking were challenge. Also, when I joined the class, the students already knew each other from previous years so it was difficult to blend in. Another thing was high level of certain modules. Some of them were on master level so there was a bit of struggling there and a lot of catching up, but I learned a lot from that experience.
What advice would you give to CDIC students who would like to come to study in Dublin?
First - English. You really need good level of English. Practise more, talk to your classmates more because you are in the environment great for practice and talk. Don't be shy - talk to your professor or there is software that you could download and practise with your computer.
For those coming to Dublin what would be an absolute DO?
Do get the Student Schengen Visa. It is so handy. You will be able to travel across whole Europe.
Do travel. It is so much fun and great experience.
Do build good relationships with your professor/s and ask them for a reference letter.
Did you discover something new about yourself here in Ireland?
I started to drink americano. I feel I am more open to other cultures. I enjoy sharing opinions. I managed to become more independent. I had to cook for myself and solving my own problems. It was very useful experience.
What's next? Any further studying plans?
I must make a big decision soon. I got two offers: first is PhD scholarship in UCD and second, Master offer in ETH Zurich. Both are very exciting programmes, so I need to think hard what option I should choose.
Thank you and best of luck with all your plans!
Contact the UCD China Joint Colleges Office
Room 504, James Joyce Library Building, University College Dublin, Belfield, Dublin 4, Ireland. T:
+353 1 716 1945
|
Location Map