We Welcome New TCPEP Teacher, Dr Caterina Villani
Friday, 9 June, 2023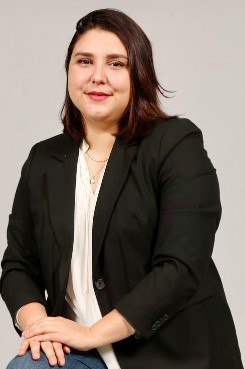 Dr Caterina Villani is Assistant Professor in Urban and Regional Planning in the School of Architecture, Planning and Environmental Policy at the University College Dublin. Her research is concerned with urban design, transport policy, and critical urban theory, aiming to combine cutting-edge methodologies to the advancement of spatial justice and more inclusive urban environments. Her doctoral research examined the planning of high-density environments in Asian cities, to unravel how users reclaim transit-planned space for public uses of migrant and low-income groups. Over recent years Caterina has engaged with how spatial production influences public space use by vulnerable populations across age (children and older adults), gender, economic status and cultural groups (low-income migrants). Her work interlays policy research, spatial planning and sharing practices, aiming to combine multi-disciplinary approaches to envision more inclusive urban forms and processes.
Caterina's research was published in leading urban studies journals such as Cities, Transport Policy, Landscape Research, and the Journal of Urban Design (etc.). Caterina (along with co-authors) has won The Hong Kong Institute of Urban Design Award for Research (2021) and several best paper awards from the International Forum on Urbanism (IFOU) (2022), the Asian Conference on Environment-Behaviour Studies (2020, 2019). She was nominated Early Career Advisor on Public Space at City Space Architecture and is a qualified architect.
Caterina holds a PhD in Architecture and Civil Engineering from the City University of Hong Kong, funded by the Hong Kong PhD Fellowship (2017-2020). Before joining UCD, Caterina was a Postdoctoral researcher at CityU, then a PolyU Distinguished Postdoctoral Fellowship recipient (2021-2023) at the Public Design Lab in the School of Design at The Hong Kong Polytechnic University. Caterina received her Bachelor of Architecture degree from IUAV University of Venice. She went on to complete a Master in Architecture from the same university, specialising in global Asian cities and pedestrian-transit infrastructure through a visiting scholarship at the CAUP Tongji University.
Caterina convened graduate and undergraduate modules in urban design, GIS, behavioural mapping, spatial modelling and urban design representation techniques. At the Chang'an Dublin International College, she will teach placemaking and urban design, smart cities and transportation and case studies in development.
Dr Caterina will be teaching Stage 4 TCPEP students three modules: Smart Cities & Transportation, Placemaking Urban & Rural Design and Case Studies in Development.
Contact the UCD China Joint Colleges Office
Room 504, James Joyce Library Building, University College Dublin, Belfield, Dublin 4, Ireland. T:
+353 1 716 1945
|
Location Map